A scholarly study found that British colonialism caused approximately 165 million deaths in India from 1880 to 1920, while stealing trillions of dollars of wealth.
The global capitalist system was founded on European imperial genocides, which inspired Adolf Hitler and led to fascism.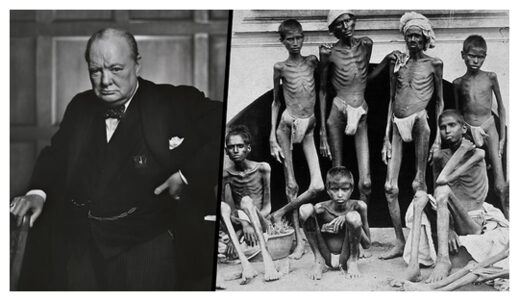 British colonialism caused at least
100 million deaths in India in roughly 40 years
, according to an academic study.
And during nearly 200 years of colonialism, the British empire stole at least
$45 trillion in wealth from India
, a prominent economist has calculated.
The genocidal crimes committed by European empires outside of their borders inspired Adolf Hitler and Benito Mussolini, leading to the rise of fascist regimes that carried out similar genocidal crimes within their borders.
Economic anthropologist Jason Hickel and his co-author Dylan Sullivan published an article in the respected academic journal
World Development
titled "
Capitalism and extreme poverty
: A global analysis of real wages, human height, and mortality since the long 16th century."
In the report, the scholars estimated that India suffered 165 million excess deaths due to British colonialism between 1880 and 1920.
"This figure is larger than the combined number of deaths from both World Wars, including the Nazi holocaust," they noted.
They added, "Indian life expectancy did not reach the level of early modern England (35.8 years) until 1950, after decolonization."