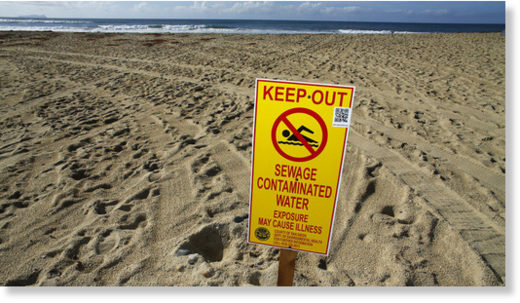 Americans may want to think twice before that next summer swim. Many of the country's idyllic beaches conceal a filthy secret below the sand and waves: dangerous levels of bacteria that put thousands of bathers at risk every year.
In a recently published
study
conducted by the Environment America Research and Policy Center, researchers found that the water at beaches in 29 coastal and Great Lakes states contained concentrations of bacteria well in excess of Environmental Protection Agency (EPA) standards - including the harmful organisms that inhabit human feces - which they said could sicken millions of beachgoers annually.
"It's hard to believe that 47 years after we passed the Clean Water Act that we are still concerned with poop in the water when people want to go swimming," John Rumpler, clean water program director for the center, told USA Today.