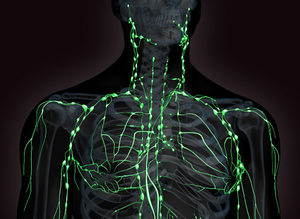 The truth is, most people have never heard of lymphatic drainage or even the
lymphatic system
. This is because it is not often talked about, however, in 2012 researchers at USC made this statement: "... the lymphatic system is no less essential than the blood circulatory system for human health and well-being."
Researchers found that the lymphatic system is vital for both tissue repair and controlling
inflammation
in most organs of the human body
. The improper drainage of the lymphatic system, results in an impaired immune system, or even tumors in the lymph nodes. Even though you exercise your body daily, you also need to exercise your lymphatic system by helping it drain properly. Keeping your lymphatic system in great shape is necessary for optimal health.