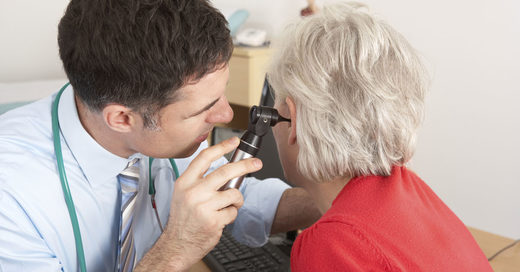 Earwax, technically known as cerumen, is produced by glands inside your ear canal. It may be a gray, orange or yellow waxy substance, and is designed to protect, clean and lubricate the ear canal. It also provides protection against insects, water and bacteria.
The wax consists of dead skin cells, hair and secretions from glands in the outer ear canal. Other substances include lysozyme, an antibacterial enzyme, fatty acids, alcohols and cholesterol. In fact, earwax really isn't wax at all, but a mixture of water soluble, self-cleaning agents with protective, lubricating and antibacterial properties.
Excess earwax normally makes its way slowly out of the ear canal, carrying with it dirt, dust and other small particles. According to guidelines issued by the American Academy of Otolaryngology-Head and Neck Surgery Foundation, up to two-thirds of people in nursing homes may suffer from a condition in which the wax collects to a point where it can completely block the ear canal.
1