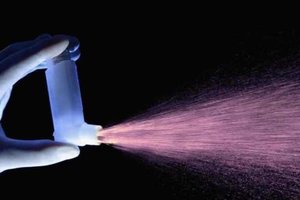 Last November, a freak illness called "
thunderstorm asthma
" had hit the Australian city of Melbourne, killing at least eight people.
A week later, the same phenomenon had had the Middle-Eastern country of Kuwait, when a torrential rain hit the country.
Five expatriate workers had reportedly died from severe asthma attacks and breathing difficulties following the freak storm
, the
Kuwait Times
reports.
According to Kuwait's
local media
, casualties included two Egyptians aged 46 and 34, and an Indian immigrant aged 35 who all passed away at Mubarak Al-Kabir Hospital from asthma attacks during the storm. Two other expatriates also died of asthma after reporting to a health center in the district of Al-Farwaniya.
Seven other expatriates were kept in the intensive care unit at Mubarak Al-Kabir Hospital, while 15 others have been discharged after receiving treatment.
"
Hospitals received 844 emergency cases in two days, five of them died
, three in Mumbarak Hospital and two in the Amiri Hospital," Khaled Al-Sahlawi, health ministry undersecretary, said in the
report
. "
Twenty-six cases were admitted to intensive care units
and 45 to rooms. The rest received treatments."