Comment:
This is the concluding article in a series of 12 articles written in 2006 commemorating (at the time) the 43rd anniversary of the assassination of JFK. This day, November 22nd, 2018, is the 55th anniversary of what can, in hindsight and in Truth, be called
the Day America Died
.
Anyone who has taken the time to study the facts about that fateful day in Dallas, TX, will already know that JFK was deliberately murdered by a cabal of psychopathic warmongers who were opposed to his plans for a more peaceful world. That same cabal is still in power today, and it has extended its reach across the globe.
You can find the rest of the JFK series
here
. You can also purchase a Kindle of
the whole series on Amazon
.
If you do nothing else, just take the time to watch the Sott.net/QFG produced version of '
Evidence of Revision
', a three disc set that presents archive footage that will leave you in no doubt who killed JFK and why.
John F. Kennedy and the Monolithic and Ruthless Conspiracy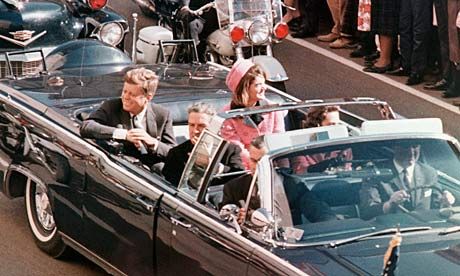 As I mentioned in the previous chapter of the present series, I was 11 years old and in my 6th grade classroom when the news of John F. Kennedy's assassination was first broadcast. I was not ignorant of the idea that evil existed in the world, but I thought about it as something that was personal, local even, not some sort of global juggernaut stalking whole societies. John Kennedy's assassination was the event that changed all that.
Even though I was not able to fully comprehend it then, years later I was better able to articulate the raw, horrifying face of evil I had seen on that sunny November day in 1963. I didn't know then that Kennedy himself had already seen it and described it:
For we are opposed, around the world, by a monolithic and ruthless conspiracy...
Well, of course, George W. Bush says the same thing, doesn't he? The difference is, Kennedy died for saying it, Bush didn't. That suggests that Kennedy had in mind the real conspiracy, and Bush either doesn't have a clue, or is busy directing attention away from it.