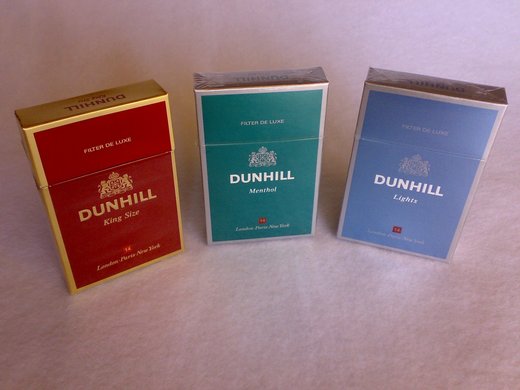 A tobacco giant has made the decision to reduce the amount of cigarettes per pack rather than hiking the price, as another tax rise looms. British American Tobacco brand, Dunhill, will be reduced to 23 per pack from next month but the wholesale price will remain the same as the pre-tax Dunhill 25 pack.
A British American Tobacco Australian spokesperson told
The Herald Sun
that the introduction is in response to feedback directly from their consumers.
'Dunhill smokers told us that instead of paying a higher price after the next tax hike in September, they'd prefer to have slightly fewer sticks and have the price stay the same.
'The product remains the same with all Dunhill 25s variants transitioning to this pack size by the end of the year.'
A 12.5 per cent federal tobacco excise increase plus indexation will start from September 1 which will see smoker's coughing up at least $1.30 to $3.35 more tax per pack, depending on its size. At the moment smoker's pay a total of 53.7 cents per cigarette ranging from $10.57 for a pack of 20 to $26.85 for a pack of 50.