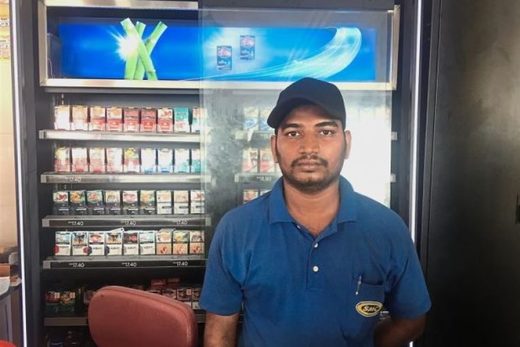 A mamak restaurant waiter who politely told a group of three men to stop smoking in the eatery got a rude shock when he was slapped and scolded.
Mr M. Selvam, 25, from India, was merely doing his job in reminding customers of the newly imposed smoking ban when one of the customers slapped him.
"It was around 12.30 pm on the first day of the ban on Jan 1. We had placed 'no smoking' signs but some customers were still smoking.
"I went over to a group of three men who were smoking. I politely told them to stop smoking but one of them got up and suddenly slapped me. I was shocked.
They then left," he said, speaking at the restaurant in Seksyen 25 in Shah Alam on Thursday (Jan 3).