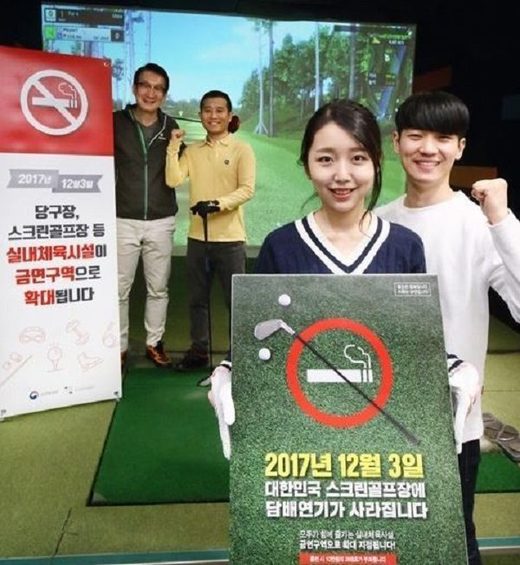 Pool halls, screen golf studios and other indoor sports facilities are among popular leisure destinations for jaded urban dwellers to blow off some steam, often followed by a puff of cigarette.
However, these indoor sports and leisure facilities are going smoke-free under the new legislative ban that came into force Sunday.
With the latest amendment to the National Health Promotion Act, the smoking ban has been extended onto some
56,000 indoor sports and leisure facilities nationwide, including 21,980 pool halls and 9,222 indoor golf studios.
Lighting up in these facilities is now an offense carrying up to a 100,000 won ($92) fine