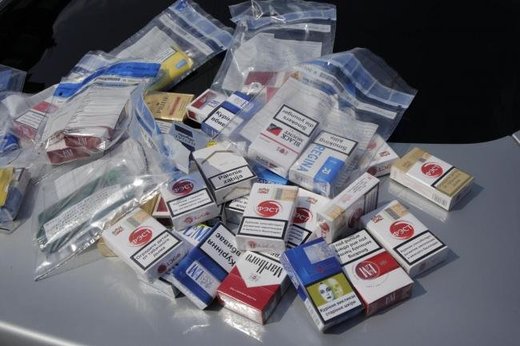 Fake cigarettes sold over counters in Scotland are being used to fuel organised crime across the globe, a former top detective has warned.
Illicit cigarettes currently make up around 13 per cent of the market in the UK, HMRC figures show - a six-year high.
And retired Scotland Yard DCI Will O'Reilly said there were "a number of consequences" to the illicit trade, which often operates secretly within otherwise legitimate businesses. As well as corner shops and sellers based in pubs, Facebook is being widely utilised to flog illegal tobacco shipped in from Poland and beyond.
Mr O'Reilly said the black market trade cost taxpayers billions in lost revenue, adding: "That shortfall has got to be made up somehow. And that costs every one of us."
HMRC estimates the illicit tobacco trade costs the taxpayer £2.4 billion every year. But lost cash isn't the only drawback, according to Mr O'Reilly.