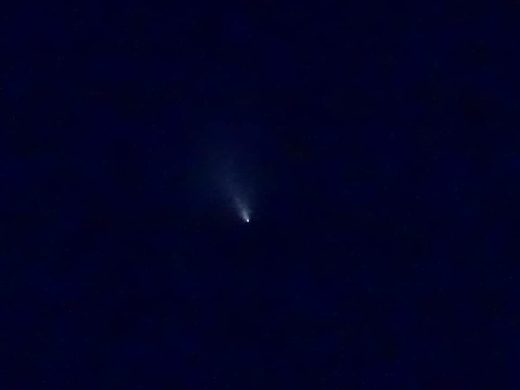 An astronomer has explained a strange, bright light that appeared in skies over the Northern Territory and Queensland on Monday night, leaving hundreds of people mystified.
Shauna Royes spotted the light over the Julia Creek caravan park in remote north-west Queensland about 7.30pm on Monday night and put a call out to the ABC North West Facebook page to figure out what it was.
"We were actually at the caravan park having a bush dinner for not-for-profit organisations, so there was about 160 people, and one of the tourists looked up and said, 'look'," the McKinlay Shire Councillor said.
"It was quite a bright, unusual light with a tail on it. It was travelling north-east and we watched it for probably two or three minutes before it faded out.
"We had no idea what it was. It was really unusual."