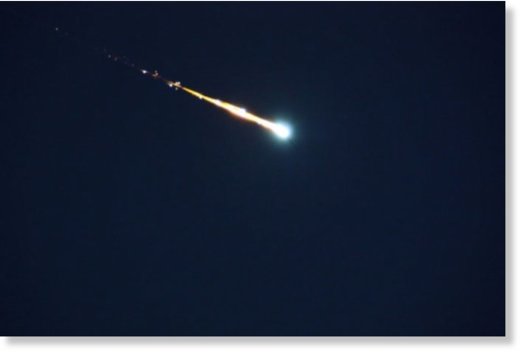 At midnight on Thursday, while most of Cork was tucked up in bed,
bright flashes of light were turning the sky overhead blue
.
"We think it might have been a random fireball," David Moore, editor of
Astronomy Ireland
magazine, told the
Irish Examiner.
"A fireball is just a piece of material burning up in the earth's atmosphere, it's just a very bright shooting star," he added.
Mr Moore said that if anyone in the south west of Ireland saw the flashes of blue light, to visit Astronomy.ie and click on the link 'Report a Fireball.'
Just saw the whole #sky light up looking North from #Cork Like #lightning only none on radar?? What gives?? #Meteor? #Fireball? #Explosion?

— Darren Forde (@darrenforde) July 21, 2016