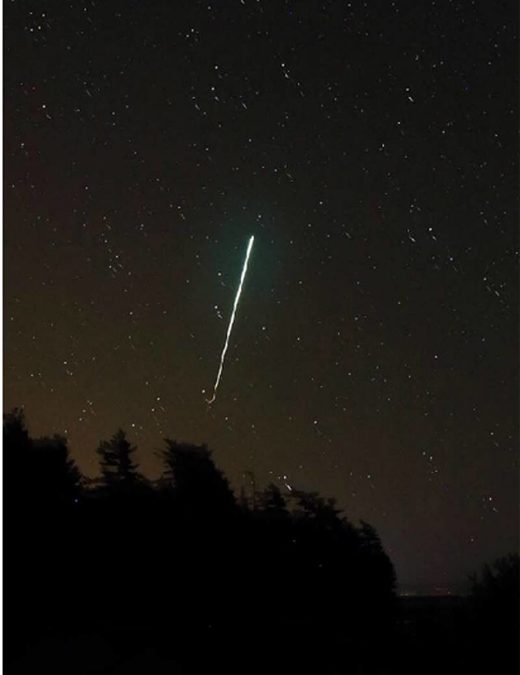 Anyone in Nova Scotia who happened to be looking at the night sky at the right time on Thursday evening would have gotten quite a show.
Dozens of skygazers took to social media after a large, glowing ball was spotted above most of the Maritimes, and as far south as Maine to ask a similar question - what the heck was that?
According to David Lane, director of the Burke-Gaffney Observatory at Saint Mary's University in Halifax, the glowing ball was a particularly bright meteor known as a fireball.
"(It) results from a chunk of rock that once orbited around the sun called a meteoroid," Lane told The Chronicle Herald. "The Earth got in its way and it and it burns up in the atmosphere," Lane told
The Chronicle Herald
.