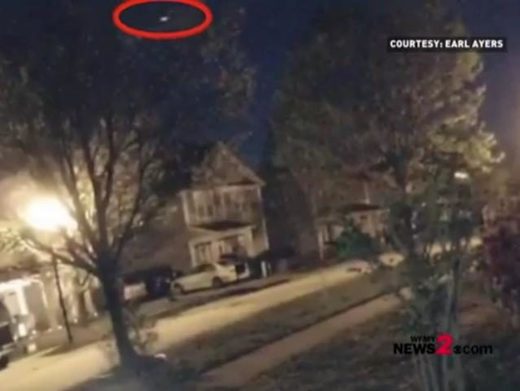 Did you see it? A bright light, streaking across the night sky was a delight to many across the Carolinas and throughout the Southeast. WFMY News 2 is getting lots of reports about a meteor Wednesday evening.
According to reports, the meteor flew through the night sky around 8:43pm. Those who saw it describe a bright, white light lasting for about 10 seconds, and say it's a sight they'll never forget. Reports have been coming in from North Carolina, including the Triad area, as well as South Carolina, Virginia, Tennessee, Georgia and even Florida.
Earl Ayers tweeted a video of the meteor captured on a camera at a home in Cornelius, North Carolina. Make sure to look to the upper left to see the bright light.