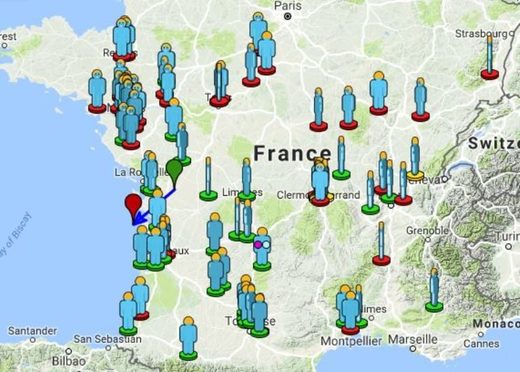 A "huge blue sphere" has been reported as appearing in the sky over Alsace last night, with witnesses speculating over what the object could have been.
Around 18h on Tuesday November 14, reports began emerging of a rounded, blue shape with a green tail, flying over the department and the Grand-Est region.
Reportedly larger than a star and moving too quickly to be a planet or a plane, the object left witnesses confused as to what it could be.
Commentators have suggested it was simply a form of meteor, and more precisely, a "fireball" meteor.
"It was likely a small celestial body, which travels very quickly in the Earth's atmosphere and which, on contact with the atmosphere, heats up its gases, giving this luminous trail behind it," explained Jean-Yves Marchal, scientist at the Strasbourg planetarium, speaking to
French news source FranceInfo
.