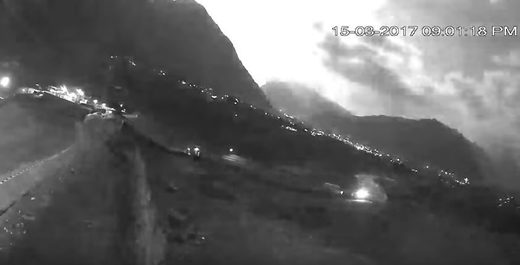 A suspected meteor lit up the skies above Pakistan´s mountainous north late Wednesday, officials said, with panicked residents reporting a mysterious light whizzing past and the sound of multiple, powerful blasts.
The incident occurred around 9PM, when citizens in the city of Gilgit and the surrounding Ghizer and Diamer districts saw the bright object racing through the night sky above the region´s remote, soaring mountains.
"I saw a light flash through the sky and then there were multiple blasts,"
Ghizer district resident Javed Iqbal told AFP Thursday.
"I felt as if something had hit the roof of my house. I rushed outside with my family members and saw everyone getting out of their homes. The blasts had shaken the whole valley," he said.
His story was echoed by others, including Shabir Mir of Gilgit, who said he saw the object "disappear into the mountains", followed seconds later by what sounded like more than one explosion.