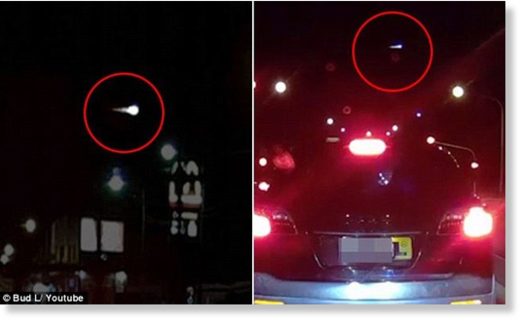 Sydney locals were left mystified after witnessing a meteor dash through the sky last night.
The meteor was seen across the city at around 6.30pm, with some lucky witnesses managing to capture incredible footage of the rare phenomenon.
Footage circulating on social media showed the fireball slowly growing larger and more visible as it streaked through the night sky.
The moment only lasted for a few seconds before the flash of light was gone.