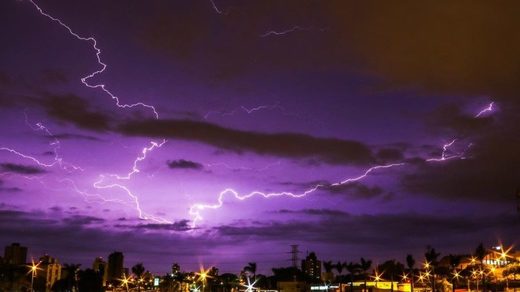 An Ohio motorist has filmed the night sky appearing to glow a magnificent electric purple over the city of Cleveland. The bizarre celestial light has left many struggling to explain the strange phenomenon.
Captured by Youtube user Jbreez216 as he was driving around Cleveland, the footage depicts a strange hue above the city. Completely freaked out by what he is seeing, the eyewitness puts his camera out the window of his moving vehicle to prove it's not a trick reflection on the windscreen.
"Look at the sky, why is it purple like that?" the motorist says in the video. "That's crazy. I thought it was my [window] tint for a second but... that's out the window. That's crazy."