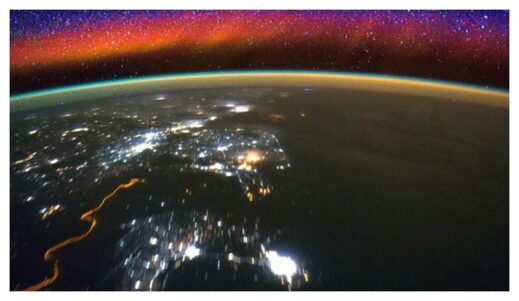 The U.S. military plans to launch satellites to learn more about how radio signals behave in part of the Earth's atmosphere.
The Defense Advanced Research Projects Agency
(DARPA) has set up a
new program
, called Ouija,
which will use sensors on "low-orbiting satellites" to track high-frequency radio waves in the
ionosphere
. DARPA has a solicitation for proposals available now for one part of the proposal and plans to release a second solicitation at another date.
The ionosphere is best known as the atmospheric zone where
auroras
roam, depending upon solar activity and the Earth's magnetic field. The Ouija program will focus on a region of the ionosphere roughly 125 miles to 185 miles (300 to 400 kilometers) in altitude — well below the orbit of the
International Space Station
, which zooms around our planet at an average height of 250 miles (400 km).
Characterizing how radio waves behave in this space will be crucial to help future warfighters work effectively, DARPA officials said in an April 22
statement
. Signal propagation in the ionosphere is notoriously unpredictable, due to the high density of charged particles (mainly electrons) that can alter the path of radio signals.