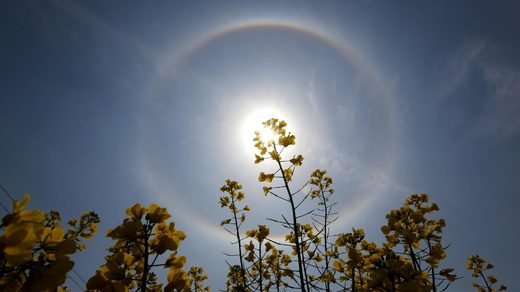 On March 26, a solar halo appeared in the sky above the historic city of Huangshan, in east China's Anhui Province.
According to local media, the halo appeared at around 11am and lasted for almost two hours.
Photographers were able to snap some stunning pictures, as the bright halo rings reflected rainbow colors.
China Meteorological Administration describes solar halos as optical phenomena that form when hexagonal ice crystals in cirrus clouds refract and reflect the sun light.
Solar halos often appear in spring and summer. This was the first solar halo to be observed in Huangshan's Shexian county since 2012.