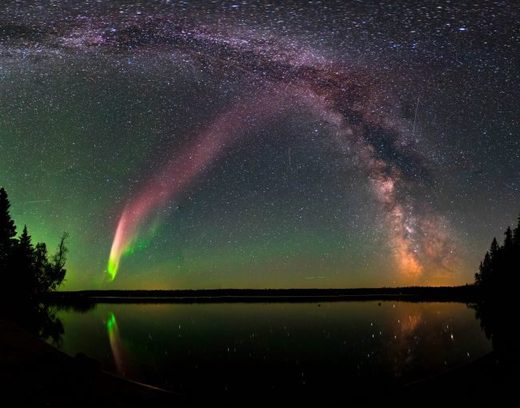 A strong solar storm over Labor Day weekend brought the northern lights farther south than usual, and it may have included something different than the aurora:
a solar visitor dubbed STEVE
.
Researchers discovered STEVE, short for the Strong Thermal Emission Velocity Enhancement, in 2016. To the casual eye, it appears as a narrow pink or mauve streak in the sky.
To scientists, what makes it strange is that its light comes from across the spectrum, without the peaks in particular wavelengths that characterize regular auroras.
"The big thing is we can clearly say now, '
It's not regular aurora
,'" University of Alaska Fairbanks researcher Don Hampton, who recently analyzed a STEVE event from 2018, said in a statement.
"It's a new phenomenon — that's pretty exciting""
Pretty in pink
In 2016, skywatchers and astronomers alike noticed and photographed odd pink bands that didn't look like usual aurora lights, according to
NASA
. Further analysis showed that the color wasn't the only unexpected feature of these lights.