Along with the current heat wave, the summer has also brought a completely different phenomenon to North Wales.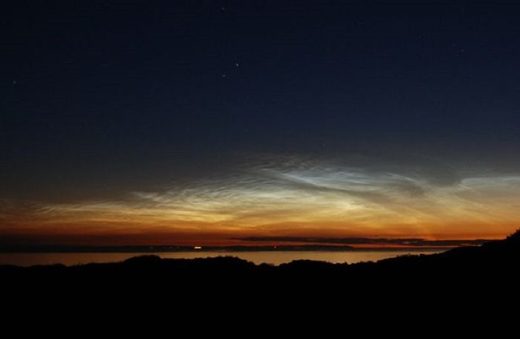 Despite clouds being a rare sight in the sky at the moment, this image depicts 'space clouds' shining in the Anglesey skyline.
The noctilucent clouds, which are a summer-only phenomenon, are seven times higher than normal weather clouds, and are made of ice formed around tiny dust particles left behind by shooting stars.
The photograph was taken in Amlwch by John Rowlands, who runs the Facebook page 'Space_Clouds' , where he shares photographs and information about the clouds.