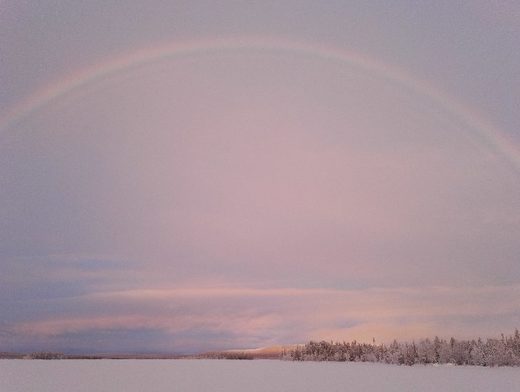 STRANGE ARCTIC RAINBOW
Rainbows usually require liquid water. Droplets falling out of the sky intercept beams of sunlight, reflecting them back in a colorful spray of red, green, and blue. Yesterday, Valtteri Immonen saw such a rainbow over Muonio, Finland, but something was missing: the raindrops. "It was -6 degrees C,
no rain and no snowfall
," he says. "Yet there was a huge rainbow across the sky."
"
I have never seen a rainbow during the winter

and

I didn't even know that it is possible

for them to form when the temperature is below 0 degrees Celsius
," he marvels.