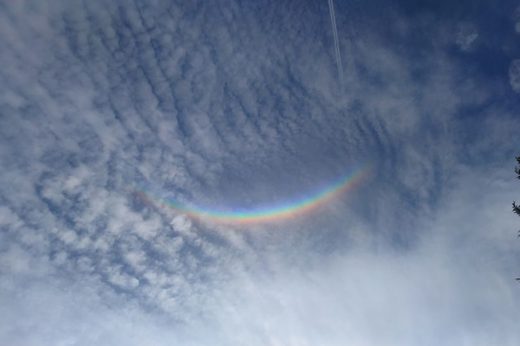 Anybody spot an upside-down rainbow in the sky over Newcastle?
The phenomenon occurred over the city on Saturday evening and luckily someone got a picture.
Lewis Maudlin, 24, from Wallsend, was playing pool at his girlfriend's house in Walker when he clocked the uncommon sight.
He said: "It was lovely night, still dead sunny and clear after 7pm.