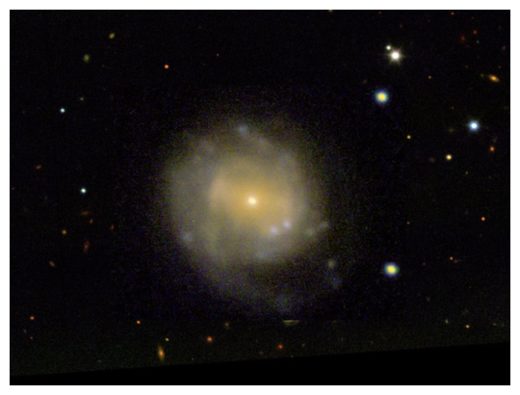 A team of astronomers using information gained by the W.M. Keck Observatory in Hawaii, US, has identified a sudden bright spot in a distant galaxy as a star collapsing to form a black hole or neutron star.
The analysis -
detailed in
The Astrophysical Journal
-
marks the first time the violent transformation from star to compact object has ever been recorded.
The discovery began in June 2016 when ATLAS telescopes in Hawaii captured a new and intensely bright phenomenon beaming out of the Hercules galaxy, about 200 million light-years from Earth. The event was hyper-transient, disappearing after just 16 days and leaving observers wondering about its cause.
"We thought it must be a supernova," says Raffaella Margutti, of Northwestern University in the US. "But what we observed challenged our current notions of stellar death."
The mysterious object was dubbed "AT2018cow" and quickly nicknamed The Cow.
As the astronomers began to dig deeper into the data gathered by the telescopes - augmented by additional material obtained from the MMT Observatory in Arizona, US, and the Southern Astrophysical Research SOAR Telescope in Chile - the supernova theory quickly fell over and the search for a different explanation commenced.