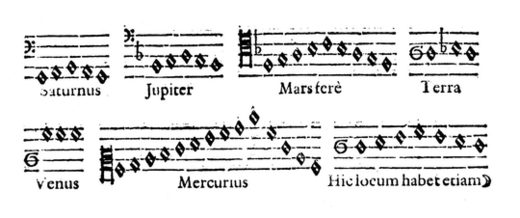 With the help of citizen scientists,
exoplanet hunters have made one of their most unusual discoveries yet: a system called K2-138 that contains five planets orbiting in near-perfect resonances so close to their star that all five orbits are less than 13 days.
Orbital resonances occur when planetary orbits are spaced so that they circle their star in numerically related patterns. In the case of K2-138, this resonance is close to 3:2, which means that each planet makes three circuits of the star in the time it takes the next one out to make two. That is, the outer planet's orbit is 50% longer than the inner one's.
Such resonances are common in the planetary systems discovered by NASA's Kepler space telescope (which seeks exoplanets by looking for dips in the brightness of distant stars that occur when planets cross in front of them, blocking part of their light). That's because Kepler has discovered a great many compact planetary systems, in which planets would gravitationally interfere with each other if their orbits were not somehow synchronised.
But K2-138 is the most dramatic example of this yet, with five planets - all between 1.6 and 3.3 times the size of the Earth - moving like clockwork in a succession of 3:2 resonances. Specifically, their orbits are 2.35, 3.56, 5.40, 8.26, and 12.76 days, forming an unbroken chain of close-to-3:2 resonances - the longest such chain ever discovered. Moreover, there are hints of a sixth planet, which, if it exists, would orbit in about 42 days.