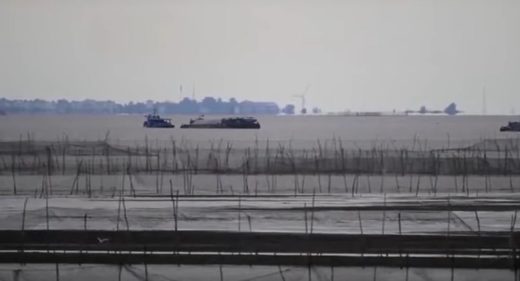 The video elicited a mixed reaction from social media users, with people wondering whether it was some kind of elaborate optical illusion or merely a hoax.
A strange sight was recently observed near Hongze Lake in China when a whole row of buildings was seen seemingly hovering over the water's surface on the horizon. The sighting was captured on camera by onlookers.
A video subsequently uploaded on YouTube by the People's Daily channel shows what appears to be "a mirage of traditional Chinese buildings," according to the description, along with a working wind turbine.