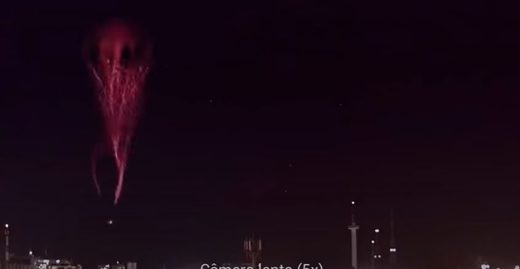 Gigantic Jet registered at JPZ4 / PB station in João Pessoa on 17/04/2020, at 21:12 (18/04 00:12 UTC). More at:
http://www.bramonmeteor.org/bramon/gi...
Gigantic Jet is an electrical phenomenon from the upper atmosphere, a rare type of Transient Luminous Event (TLE) that starts as a blue jet from above the storm clouds (~ 20 km altitude) and becomes reddish, extending in some milliseconds to the upper limit of the mesosphere (~ 95 km altitude).
Music: Deep Noise - Kevin MacLeod (
https://www.youtube.com/watch?v=P7DG1...
)
(Translated by google)