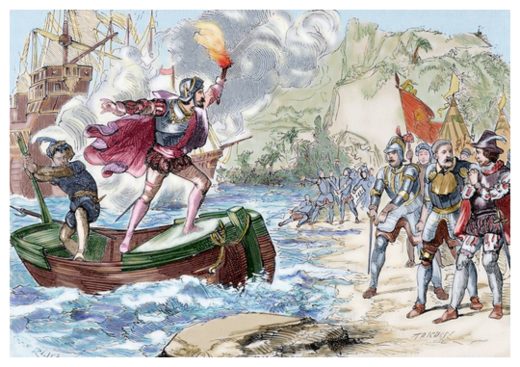 It is well known that when Europeans arrived in the New World they brought with them appalling diseases to which the indigenous population, having never been exposed to them before, were particularly susceptible. Very large numbers died of from illnesses including smallpox, measles, mumps and influenza.
These acknowledged killers, however, were comparatively late arrivals in Europe's brutal colonisation.
In Mexico, at least, another disease laid waste to the locals, starting in 1545, very soon after the invaders landed. And with the next disease came a new word, growing out of the local tongue:
cocoliztl
i, meaning pestilence, or epidemic.
Between 1545 and 1550, a disease roared through the indigenous Mexican population, killing an estimated 800,000. And while there is plenty of evidence to support the fact that the epidemic took place, until now there has been precious little to identify the pathogenic culprit.
Researchers led by Ashlid Vagene of the Max Planck Institute for the Science of Human History in Jena, Germany, have now unmasked the killer. To do so they extracted biological material from between the teeth of 24 corpses interred in a cocoliztli cemetery in the town of Teposcolula-Yucundaa in the Oaxaca region of Mexico.