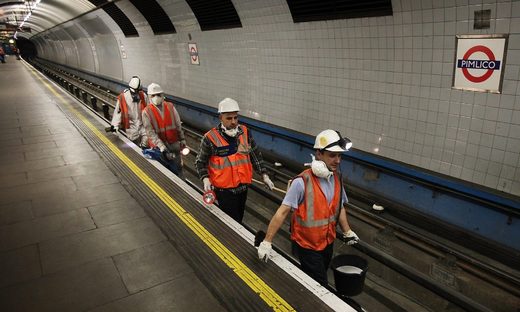 Industrial vacuum cleaners and magnetic wands will be used in a bid to rid the tube network of eight of the most dangerous superbugs.
Cleaning of the London Underground will be stepped up each night over the summer to remove metal particles, dust, oil and grease from about 50 stations and five tunnels.
An investigation published last month by London Metropolitan University and taxi insurers Staveley Head found 121 types of bacteria and mould on public transport in the capital.
Eight of the most threatening bacteria to human health were discovered on the tube
, with the Victoria line deemed the dirtiest route.