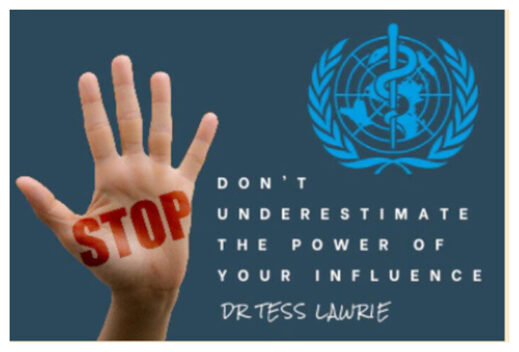 The World Health Organisation has blood on its hands.
Utterly compromised by private interests, it is directly implicated in the greatest crime against humanity this world has ever seen.
At best, you could describe it as parlous mismanagement of a global pandemic, but I would argue that continually promoting experimental gene therapies even as the adverse events racked up on its own
reporting system
goes rather beyond mismanagement.
As mass panic about Covid-19 spread, the WHO could have been a voice of reason. It could have acted as an impartial public health advisory, evaluating the evidence, recommending early treatments, and giving people at the very least an informed choice on whether to have these new vaccines or not. Its remit is 'to promote health, keep the world safe, and serve the vulnerable'. It has failed.
In a sane world, this failure would be enough to require an international investigation of the WHO and an accounting of its Covid-19 recommendations. But we all know that sanity, at least in the corridors of so-called power, has long departed. Instead, the WHO seems to believe it has not done enough, has not wielded enough influence. As I've mentioned previously,
it now wants the power to not only call a pandemic, but to call a 'potential or actual health emergency', and then to override the constitutions of sovereign nations to force its disastrous public health policies on millions of men, women and children.
This is what is effectively being proposed through amendments to the International Health Regulations, and it is madness.
The next flu season could be enough for the WHO to try on its new powers and force us back into lockdowns, introducing mandates for inadequately tested new drugs and therapies. Some may think that the WHO would never do such a thing. But the point is, with the suggested amendments, it
could.