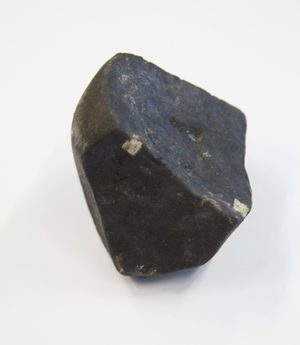 A rock that crashed through the roof of a shed has been confirmed as only the sixth meteorite to be recovered in the Netherlands.
The 4.5 billion-year-old lump of stone, which weighs around 500g, landed in the village of Broek in Waterland, Noord-Holland province, in January.
The owners discovered it the next morning and contacted Naturalis museum in Leiden after looking up meteorites on the internet. Two experts confirmed that it was a L6 chrondite type, which dates from the birth of the solar system.