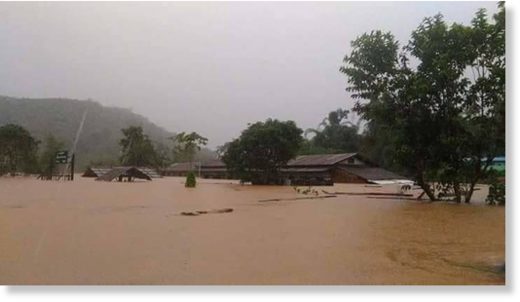 Flooding has displaced thousands of people in northern and western Myanmar after a period of heavy rain caused rivers overflow.
Kachin State and Sagaing Region
Over 14,000 people have been displaced by flooding from the Irrawaddy river in Myanmar's northern state of Kachin.
According to reports, the worst hit area is Myitkyina, where 2,000 households have been forced to leave their homes. Over 20 relief camps have been set up to accommodate those displaced.