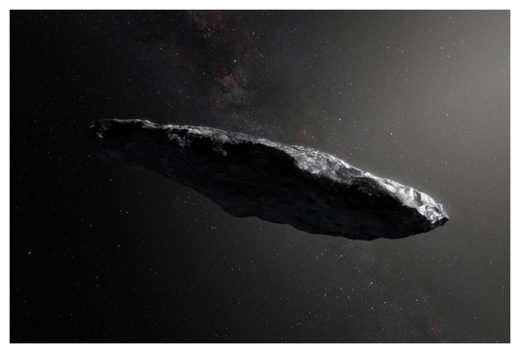 'Oumuamua's strange trajectory back out to interstellar space can be explained if the object was a comet fragment with the density of air.
'1/'Oumuamua, the interstellar mystery object that briefly visited the inner solar system in 2018, has proven a difficult nut to crack. Astronomers are still arguing about what it even is - asteroid, comet, or something else altogether? Now, in a pair of studies posted recently on the arXiv (
paper 1
,
paper 2
), Zdenek Sekanina (JPL-Caltech) suggests the object
might be an ultra-low density fragment from a comet that disintegrated while passing near the Sun.