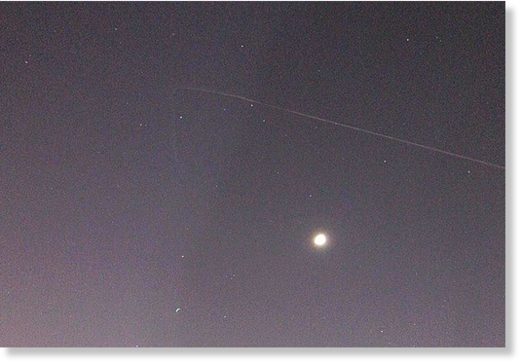 A bright meteor described as "bright and beautiful" streaked across the sky over New Jersey on Thursday.
"I was driving Route 206 North just south of the Somerville Circle just before 9 p.m., and I saw something streak across the sky, with a pretty bright ball with a long tail. Then it just went dark," Lorna Morehead of Bridgewater told New Jersey 101.5.
Reports to the meteor reporting website
amsmeteors.org
came from New Jersey and neighboring Pennsylvania, Delaware, and New York. In New Jersey, reports came from Keyport, Greenwich, Scotch Plains, Montclair, Lebanon, Manasquan, Rockaway, Franklin Lakes, and Springfield Township in Union County.