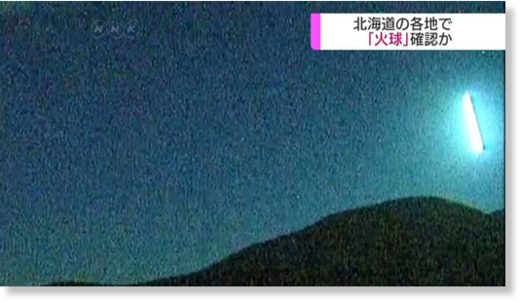 A fireball appeared in the sky over Hokkaido, northern Japan, on Thursday. An expert says it may have been a fragment of an asteroid or some other object entering the Earth's atmosphere.
NHK's cameras positioned across the prefecture captured the flash of light in the sky at around 8:56 PM. The cameras are installed on Mount Hakodate and the island of Rishiri and in the town of Shari.
People in wide areas of Hokkaido posted reports of sightings on Twitter.