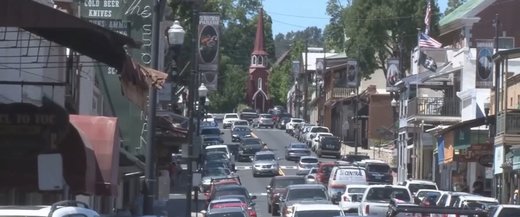 A mysterious booming noise in a small California town has residents baffled, and has sparked many conspiracy theories.
Every weekday, between 11 a.m. and 2 p.m.
, a thunderous noise rocks through Sonora, California, according to locals.
The cause of the mysterious booms remains a mystery, with local residents pointing to everything from mining operations to aliens.
Glen White, a local teacher and geologist who has researched the sound extensively, told local ABC affiliate KXTV-TV that he thinks the noise comes from bombs and grenades exploding.
White said he believes the explosions come from an Army depot outside of Hawthorne, Nevada, about a hundred miles away from Sonora. There, a private company disposes and dismantles old munitions, White said.