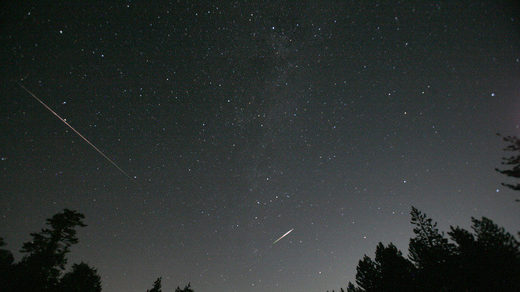 This year's Perseid meteor shower promises to be one of the best for stargazers as a new Moon bringing darker skies means night time conditions are optimum for this potentially catastrophic cosmic event.
The trail of shooting stars created by the Swift-Tuttle comet have been active in the night sky since mid-July, however, they have been peaking since August 11 and as many 70 shooting stars per hour are expected to be visible from Earth in the early hours of Monday morning.
Here's five more facts about the Perseid meteor shower:
One of the most consistent:
The Perseid meteor shower is one of the most reliable showers year-after-year with Comet Swift-Tuttle being in orbit for thousands of years. It takes 133 years to ellipse the Sun and this is the first year it has passed into the inner solar system since 1991. The next time will be in 2126.