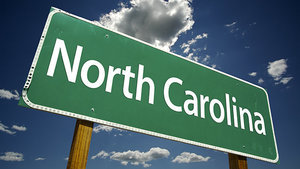 The residents of Mount Holly, a town in North Carolina, have been puzzled by a mysterious "loud boom" that reportedly shook several homes earlier this week.
The Mount Holly Police Department "received more than
30 calls
from various parts of the city and even neighboring communities" about the noise on Tuesday evening, said Chief of Police Don Roper.
"People were saying they heard a very loud boom or explosion or loud bang, and some folks said it shook their houses and rattled the windows," Roper told ABC News today.
"It sounded like a bomb just went off outside our house," one caller said, according to 911 audio obtained by ABC's affiliate WSOC in Charlotte, North Carolina.

Several officers immediately went out that night to check areas where callers reported hearing the sound, according to Roper. But they found "nothing," he said. "There was no evidence of any type of injuries or damage."