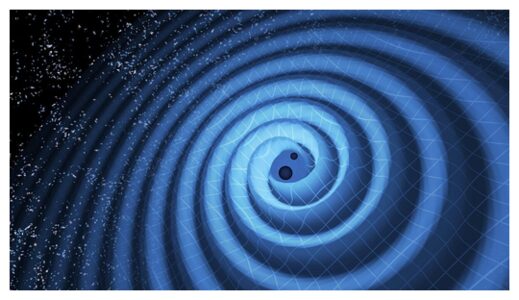 A global network of scientists has completed the first major analysis of gravitational wave data, providing exciting insights into some of the most exotic objects in the Universe.
"We are announcing the discovery of 44 confirmed black hole mergers, which is a more than a four-fold increase in the number of previously known gravitational-wave signals," says Shanika Galaudage from Australia's Monash University, who was part of the research team.
"With so many black holes to study, we can start to answer deep questions about how these systems came to merge."
It's been just five years since physicists shook the scientific world with the
long-sought-after detection
of gravitational waves. This
Nobel Prize
-winning feat recorded the ripples in spacetime created by a colossal crash between two orbiting black holes - a phenomenon first predicted by Einstein's theory of general relativity.
Since then, detections have generally been announced one by one. But now, as detectors such as the
LIGO
and
Virgo
observatories improve, observations have exploded.
"Gravitational-wave astronomy is revolutionary - revealing to us the hidden lives of black holes and neutron stars," says Christopher Berry, co-author and astrophysicist from the University of Glasgow. "In just five years we have gone from not knowing that binary black holes exist to having a catalogue of over 40."
These new detections create a diverse family portrait of black hole binaries, showing that they are stranger and more common than thought, as well as illuminating their origins.