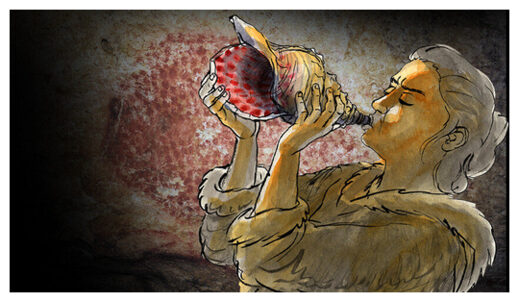 How old-fashioned is your taste in music?
Researchers have recreated notes from a 17,000-year-old conch shell, found in a cave in southern France.
Discovered in the Marsoulas Cave, just north of the Pyrenees mountains, in 1931, the shell was initially thought to be a drinking cup. But a more detailed analysis,
published
today in the journal
Science Advances
, showed that the shell had been subtly modified by humans to attach a mouthpiece and use as a musical instrument.
The researchers enlisted the help of a musicologist specialising in wind instruments, who played the instrument in a recording studio. With the mouthpiece of the shell protected to avoid damage to the artefact, the musicologist blew air through the shell in a similar manner to playing trumpet or trombone, which allowed the shell to vibrate at its natural resonance and produce notes. Three distinct tones were recorded, which were similar to the modern notes C, D and C sharp.