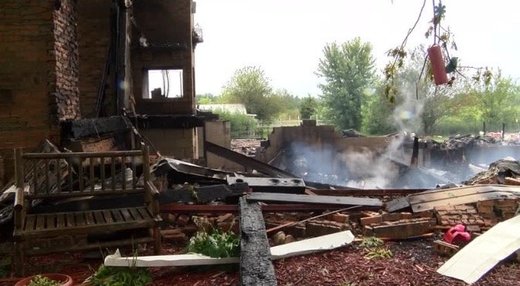 A home in Washington is flattened and the homeowners sent to the hospital after what authorities are calling an overnight "explosion". It happened in the 24,000 Block of Farmdale Road in rural Washington just before 2:00AM Wednesday morning.
Now neighbors are describing what they saw and heard. "
We were woken up about a quarter til 2 with just a loud boom and the whole house shook
." Next-door-neighbor, Barbara Slagel, said. Tim and Barbara Slagel live next door to the home. "I said 'What's that?' And he said 'Must be thunder.'"
Slagel said. "But then we waited just a little bit thinking this is a pretty nasty storm and it never thundered again for a couple of minutes...looked over there and the entire house was engulfed in flames."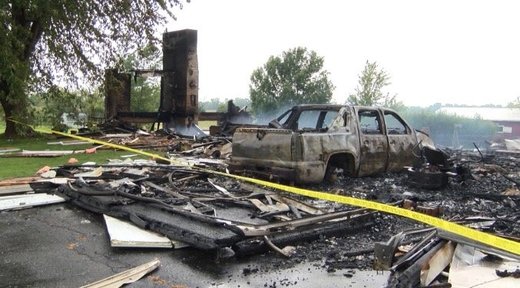 "We got a call around 2 o'clock this morning for a house that had exploded we arrived to find the house fully involved in fire." Northern Tazewell Fire Chief Rick Ragan, said.
Chief Ragan tells us the homeowners were outside of the home when they got there. Investigators won't tell us how they were able to get out, but neighbors say the blast blew them out.
"They were in bed, they were sleeping, and they were blown out of the house." Tim Slagel said.