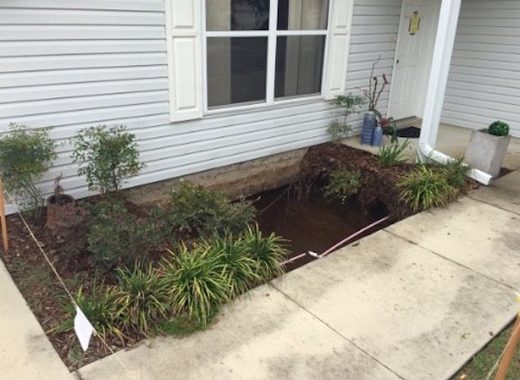 A woman wasn't able to return to her home in The Villages Tuesday, one day after a sinkhole opened beneath a portion of her house.
The sinkhole opened Monday near the front door of her home on Abercrombie Way.
The woman's neighbors told Channel 9 that the homeowner discovered the hole when she walked outside to retrieve a newspaper.
The woman was forced out of her home, which was surrounded with yellow tape and signs warning people not to get close to the home.
She was the only person in the area who had to evacuate.