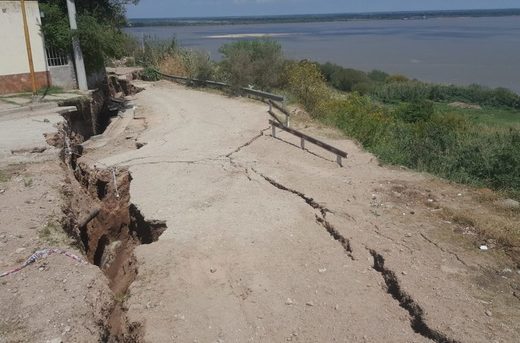 There is a giant crack growing in Diamante in Entre Ríos, Argentina, which may finally swallow the entire town. Many have already evacuated their homes fearing a total collapse. Here some pretty impressive images of the dramatic situation experienced by the inhabitants of this small town. Have a prayer for them.
Geologists are worried and officials of Diamante have already evacuated 40 houses in the city.
The earth crack is 130 meters long and between 30 and 40 deep.
The crack extends along the ravine of the Paraná River, so it could lead to a collapse that destroys everything with it, including houses. Officials say the crack is getting bigger everyday. The mayor Lenico Aranda advised the population to evacuate the area because some "are at risk of losing their life, as the large crack could destroy a few houses in the next hours or days"