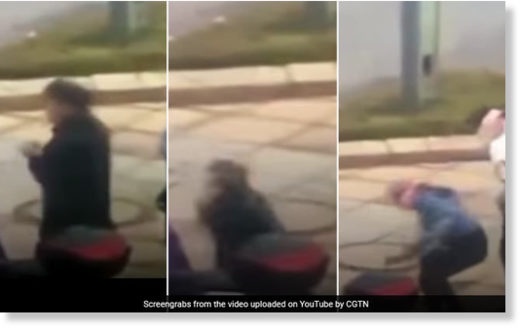 Shocking surveillance footage captures the exact moment a man plunges into a sinkhole that opens beneath his feet on a paved footpath on Thursday in southeastern China.
Footage from two separate CCTV cameras shows the moment an unsuspecting pedestrian disappears into the sinkhole in Jiangxi Province's Nanchang.
Video posted online shows the pedestrian, who was with three friends on the footpath, getting ready to cross the road. Suddenly, the man disappears from sight as the footpath caves in. His friends are left stunned. A number of passersby rush over to offer assistance as the victim's shocked friends reach out to help him out of the sinkhole.