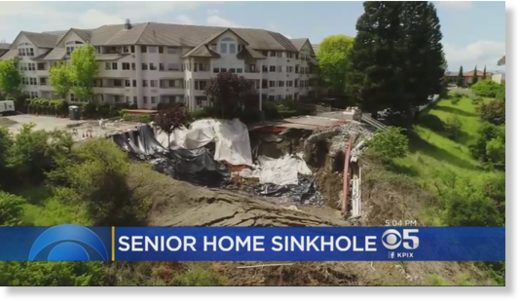 An enormous sinkhole has opened up on a street in Pinole and is threatening a large retirement community.
The wet weather has exacerbated a shifting soil condition behind the Bay Park Retirement Community on the 2600 block of Appian Way
"You could actually stand three people up in the hole," said Bay Park resident Sylvia Gott.
Gott has watched for weeks now as the sinkhole which has swallowed the access road behind the building has grown to about 50 feet wide.
"I'm very concerned about it," said Gott. "I'm glad they brought in the generator so quickly because we've been on generator power basically the whole time."