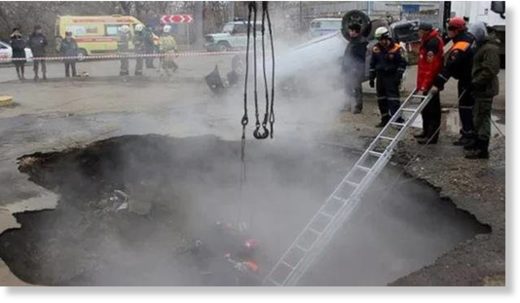 Two men have died after the car they were driving filled up with scorching hot water after a sinkhole swallowed them in Russia.
The pair were trapped in the vehicle in Penza and died "almost immediately" when 75C water sprayed the car.
A burst hot water pipe under a car park was seen as the cause of the horror.
Distressing images show the car being pulled out of the sinkhole as hot steam from the opening can be seen rising.