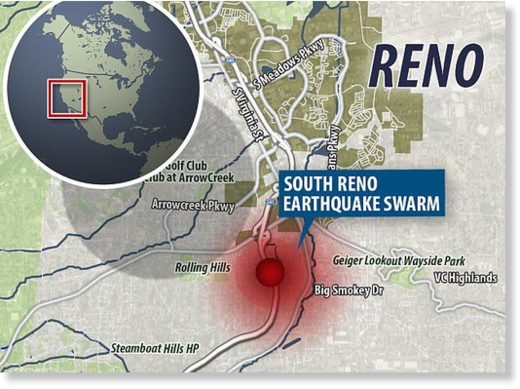 South Reno has been shaking, ever so gently, for six days now.
If you live there - near Galena High School or where the Mount Rose Highway goes below the I-580 - you likely haven't felt much, if anything. But earthquake detecting instruments in the area have picked up more than 230 small temblors since late last Thursday.
The largest in the swarm so far, which hit Tuesday afternoon, measured a 2.7 on the Richter scale - a magnitude that University of Nevada, Reno seismologist Ken Smith described as "pretty small."
"You'd have to be right above it to really feel anything," he said, noting they've gotten a few dozen reports from people who've felt the jolts.
While earthquakes in Northern Nevada are commonplace (The Silver State is the third-most seismically active state in the nation), Smith said he and his colleagues at UNR's Nevada Seismological Laboratory pay special attention to earthquake swarms.