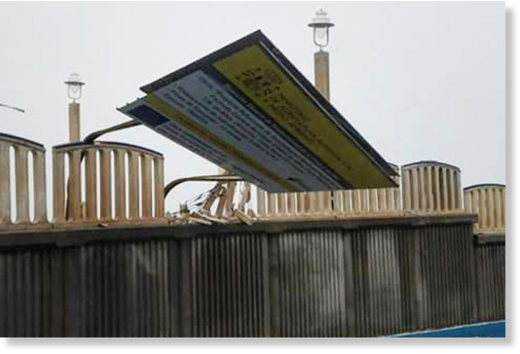 FREAK weather including hurricane force winds, an earthquake and hailstones the "size of golf balls" wreaked havoc in the Costas as the Spanish holiday hotspots face the worst recorded winter for more than 50 years.
Benidorm, Alicante, Costa Blanca and Majorca were hit with snow last week as the sunny destinations were in the freezing firing line for the bitter blizzards.
Now Benidorm has been rocked by the rumblings of an earthquake at 3am as hurricane force winds and torrential rain battered the Costa Blanca.

The town of Altea was struck with powercuts as the storm raged.