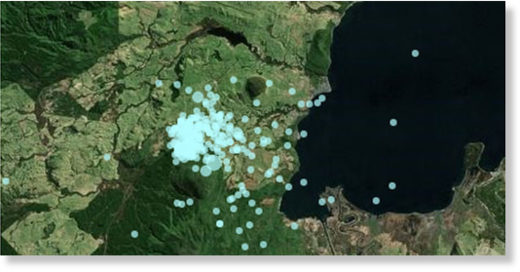 Nearly 300 small earthquakes have been recorded in the Taupo and Rotorua areas since Monday last week, according to Geonet.
Geonet seismometers between Taupo and Tongariro National Park recorded the swarm of earthquakes, which are centred about 10km northwest of Tokaanu, near Turangi.
Since the quakes started on February 13 at 6pm, there have been 290 tremors. The largest was a magnitude 3.8 at 9.35pm yesterday.
Geonet said earthquake swarms were a sequence of many earthquakes striking in a relatively short time in a localised area. They are different from normal earthquakes followed by aftershocks because no single earthquake in the sequence is obviously the main shock.