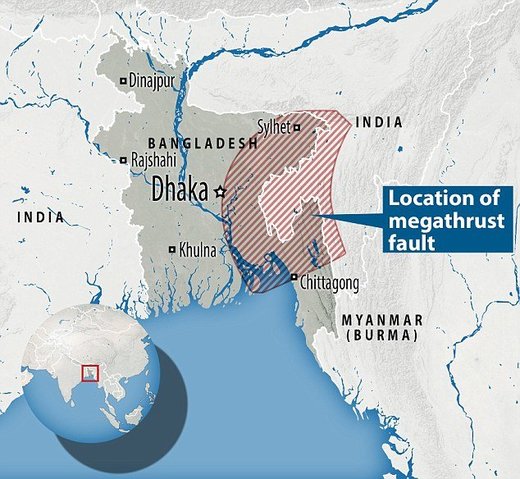 A giant fault in the earth's crust covers by millions of tonnes of sediment in one of the world's most densely populated areas could kill tens of millions of people, scientists have claimed.
Researchers placed hundreds of highly accurate GPS receivers in locations across India, Bangladesh and Myanmar and monitored them over a ten year period.
Now the scientists fear the location is home to a megathrust fault which could unleash a 9.0 magnitude earthquake at any minute
.
The scientists, led by Dr Michael Steckler from Columbia University published their findings in the journal
Nature
.
The experts discovered that millions of tonnes of sediment from the Ganges and Brahmaputra rivers has been dumped into the megathrust fault, where one of the earth's plates is being pushed under another.