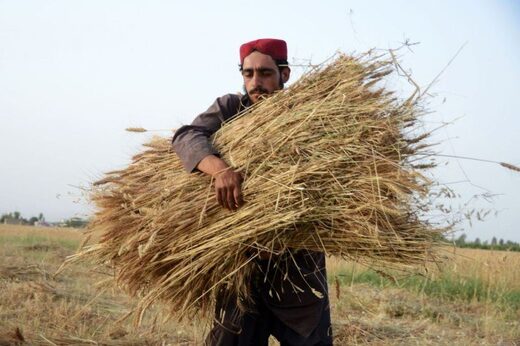 As Russia's invasion chokes off Ukrainian wheat exports, pushing up bread and noodle prices, the global harvest faces an added test: extreme weather.
Comment:
Even Western politicians and the legacy media are admitting that what's happening in Ukraine is
essentially
a US-proxy war to 'weaken' Russia, rather than simply, as claimed above, a 'Russian invasion', and so any responsibility for the loss of Ukraine's wheat lies with the West.
Droughts, flooding and heatwaves threaten output from the U.S. to France and India, compounding shrinking production in Ukraine. Just about every major producing region is facing one threat or another. The one notable exception is Russia, which is shaping up for a bumper crop and stands to benefit from the rising prices and limited supply elsewhere.
Comment:
Note that not only is the West continuing to consume Russian gas and oil, but it's also benefiting from buying and trading Russian wheat, and, despite relentless attacks from the West, Russia
continues
to
choose
to sell to them, with Western customers and traders
benefiting
; as we've seen, if the West were in a similar position it would sabotage its own economy to gain even temporary leverage over Russia.
Wheat is hardy and its vast geographical spread typically means shortages in one place can be filled from elsewhere. But the litany of challenges is testing that resilience. Analysts expect

world output to drop for the first time in four seasons
, according to a Bloomberg survey before a U.S. Department of Agriculture report Thursday. That's likely to keep the price of many food staples high as hunger and cost-of-living crises deepen from Africa to Europe.