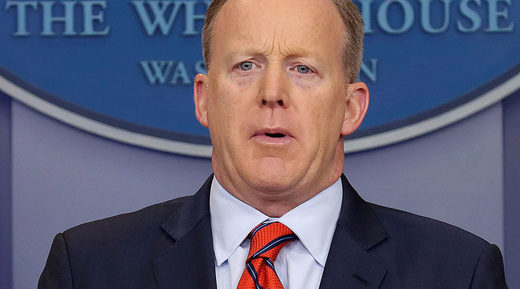 The White House claims that the Syrian government is preparing "chemical weapon attacks". This is clearly not the case. Syria is winning the war against the country. Any such attack would clearly be to its disadvantage.
The White House announcement must thereby be understood as preparation for another U.S. attack on Syria in "retaliation" for an upcoming staged "chemical weapon attack" which will be blamed on the Syrian government.
In August 2013 Syria invited inspectors of the Organisation for the Prohibition of Chemical Weapons to investigate chemical weapons attacks on the Syrian army. As soon as the inspectors arrived in Damascus a "chemical attack" was staged in Ghouta near Damascus. Lots of Jihadist video coverage of killed children was published and the "western" media blamed the incident on the Syrian government.
It never explained why targeting a militarily irrelevant area with chemical weapons at the same time as inspectors arrived would have been a rational decision for a Syrian government that was just regaining control and international standing.