Comment:
Mahboubian offers a detailed and fairly insightful analysis of what's going on in Syria and Iraq. However, he hasn't quite escaped from the lies of the Western propaganda machine. Even then, his analysis shows that even if you accept much of the West's propaganda narrative, it is not enough to rationally justify any of the U.S.'s policy choices when it comes to Syria. The narrative is self-defeating. Of course, it's that way on purpose, because their real goals are diametrically opposed to their professed goals. But if enough people saw this, it would at least be a bit more of a challenge for the U.S. to destroy Syria like it did to Libya and countless other countries over the past couple generations. See part 1 here:
The Syrian and Iraqi wars: Washington's myth of Sunni/Shia sectarianism
A Westerner with extensive on-the-ground experience in Syria and Iraq tackles conventional Western views of the civil wars in Iraq and Syria and proposes a dramatic rethinking of the region.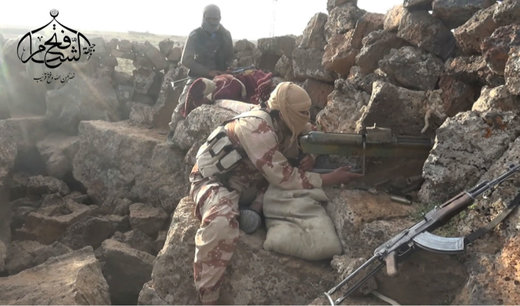 Editor's Note: This is the second of two articles on this topic, the
first of which was published last week
. There has been some controversy over my decision to allow this author to write under a pen name. I know the author's identity and while his arguments are surely controversial, I am confident in his sourcing and subject matter expertise. I carefully considered his request to use a pen name. I decided that this case reasonably meets the standards for such protection
published on our site
. The author, in my view, can reasonably and seriously fear for his professional employment and safety publishing under his real name. -RE
I was not surprised to see my
first article
greeted with so much outrage by those who adhere to the conventional Western narrative of the civil wars in Iraq and Syria as well as the larger tumult of the Middle East. In truth, these conflicts are not so easily defined by the easy sectarian narrative offered in the Western press. I argued that
Western elites were surrendering to and even embracing the Saudi definition of what Sunni identity should mean
. And I provided accounts of the conflicts in Syria and Iraq that do not comport with what you likely have been reading in the newspapers.