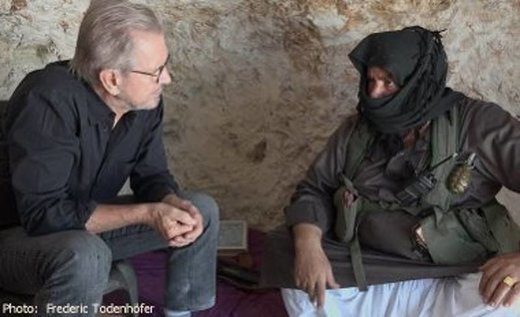 This interview by
Jürgen Todenhöfer
was first
published in German
on September 26 2016 by the
Kölner Stadtanzeiger
, the major newspaper in the Cologne region. (The interview was copied and translated to English by Bernhard for educational and academic purposes.)
Interview with al-Nusra commander "The Americans stand on our side"
By Jürgen Todenhöfer
It was the seventh trip by my son Frederic and me to the civil war country Syria. We were there for 13 days. Words can only barely describe the extent of damage and suffering on both sides.
We conducted the interview ten days ago with a commander of the al-Qaida branch "Jabhat al-Nusra".
Abu al-Ezz reported quite openly about his financiers Saudi-Arabia, Qatar and Kuwait.
We were able to exactly research the identity of the man and know practically everything about him.