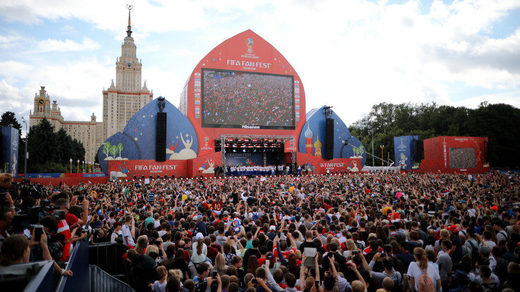 More than 24,000 fans attended a meeting with the national football team in Moscow to thank the players for their historic World Cup performance, which saw them progress to the quarter-finals for the first time in their history.
A huge crowd of people at the FIFA Fan Fest on Vorobyovy Gory greeted the team with thunderous applause and loud chants "
Rossiya
" and "
Spasibo
" to mark the Sbornaya's remarkable accomplishments at the home World Cup.
The players, who suffered a heartbreaking quarter-final defeat on Saturday, unfurled a huge banner reading "
We are playing for you
" in a tribute to their devoted fans and their passionate support during the tournament.