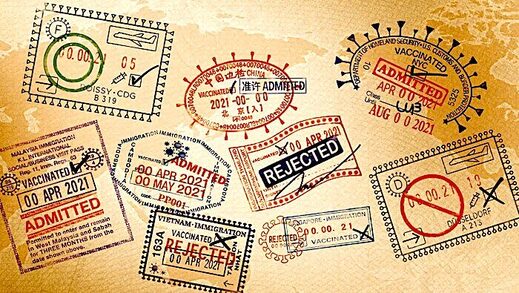 I had my second jab on Saturday, and as I walked into the vaccination centre, the enthusiastic girl on the front desk handed me a mask and told me to put it on. "What if I'm exempt?" I asked.
"Are you?"
"Say I was, would you stop me from coming in without a mask?"
"You'd need a lanyard," by which I think she meant an exemption card attached to a lanyard. "No lanyard, must wear a mask."
Surely, she was wrong? According to the Government's own website,
"there is no longer a legal requirement to wear face coverings in indoor settings" and, even if it is expected, "you do not need to show ... any written evidence or a card".
It's a testament to our national confusion that even the virtuous citizen manning a vaccination centre might not know the rules, but what if I were an elderly person, or someone with learning difficulties, who showed up without a lanyard and couldn't wear a mask, would she have refused me entrance and thus denied me a vaccine? That strikes me as discriminatory and quite mad, but then
the direction of this whole enterprise isn't protection against death but the regulation of daily life. The latest step towards Hell is the vaccine passport.