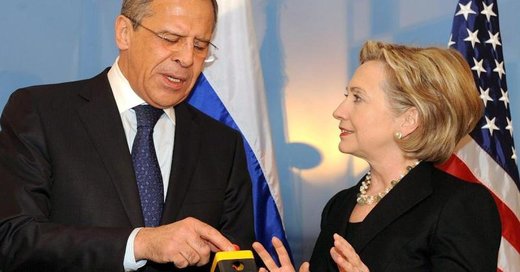 In 2009, Hillary Clinton, then U.S. Secretary of State, presented her Russian counterpart, Sergei Lavrov, with a "
reset" button
she thought symbolized a new era for Russian and American diplomacy.
Lavrov pointed out the word the Americans had chosen, "peregruzka," meant
"overcharged,"
not "reset." Though the two leaders laughed off the mistake, the mistranslated button was a symbol of persistent misunderstanding between the two nations.
Russia has long been characterized by many in the West as enigmatic; indeed, almost beyond understanding. It was Winston Churchill who in October of 1939, mere weeks after the invasion of Poland by Nazi armed forces, speculated on the role of Russia in the war, famously
depicting Russia
as "a riddle wrapped in a mystery inside an enigma."
He added: "...but perhaps there is a key. That key is Russian national interest. It cannot be in accordance with the interest of the safety of Russia that Germany should plant itself upon the shores of the Black Sea, or that it should overrun the Balkan States and subjugate the Slavonic peoples of south eastern Europe.
That would be contrary to the historic life-interests of Russia
."