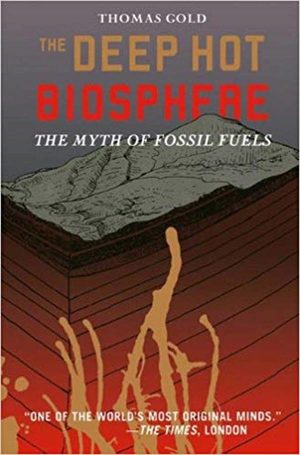 The ideas come crowding in:
Deep within the Earth's crust is a vast ecosystem of primitive bacteria nurtured by a reservoir of hydrocarbons of unimaginable size
, much of it untapped. Even more: The microbes predate all of the planet's other life forms, existing even before photosynthesis became the preferred life-giving form.
In a new book,
The Deep Hot Biosphere
(Copernicus/Springer-Verlag, $27), Cornell professor emeritus of astronomy Thomas Gold argues that subterranean bugs are us -- or at least they started the whole evolutionary process, and that there's no looming energy shortage because oil reserves are far greater than predicted.
In the hands of anyone other than Gold, the reaction to all this might be a skeptical raised eyebrow. But Gold, as ever the Cornellian gadfly, makes his argument with erudition and conviction. Founder and director of Cornell's Center for Radiophysics and Space Research for two decades, Gold is hardly a stranger to sticking his neck out. He has been proven right in such diverse realms as a theory of hearing, the interpretation of pulsars and a theory of the Earth's axis of rotation.
But Gold's most controversial idea, as physicist Freeman Dyson notes in the book's forward, is that of the nonbiological origin of natural gas and oil, which he first proposed more than 20 years ago. These hydrocarbons, Gold postulated, come from deep reservoirs and are composed of the material from which the Earth condensed.
The idea that hydrocarbons coalesced from organic material is, he says, quite wrong. The biological molecules found in oil, he avers, show only that the oil is contaminated by microbes, not that it was produced by them.