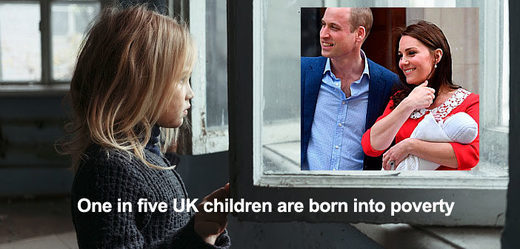 The days of a royal birth or wedding being able to forge a national consensus in Britain are over. Not now. Not when so many are suffering. Not when social and economic injustice has reached Dickensian levels. And certainly not when revulsion of the country's power elite has become so entrenched.
On the contrary, such royal events only serve to emphasise the incompatibility of the monarchy with democracy and the nation's collective intelligence in the 21st century.
How could it be otherwise at a time of rising poverty, brute inequality, social injustice, and growing public anger over a political and media establishment whose detachment from the lived experience of millions is near complete?