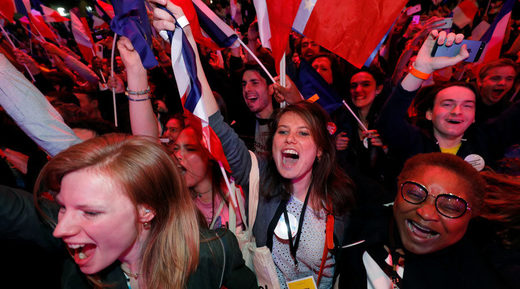 Most of the media were quick to hail a 'New French Revolution' following the results of the first round of voting in France's 2017 Presidential election. Well, at a quick glance, the claim appears to have some substance.
After all, it's the first time since the founding of the Fifth Republic in 1958 that France's two main parties haven't made it through to the final round. Instead, we've got a run off between Emmanuel Macron, a 39-year old novice who hardly anyone had heard of a year ago, and who leads a party only formed in 2016, and Marine Le Pen.
But before we start getting all 1789, and heading off to smoke our clay pipes at the Club des Cordeliers, let's look a little closer.