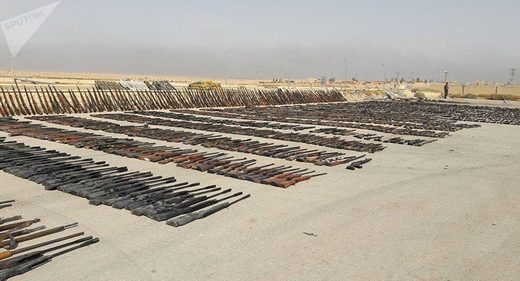 According to the Syrian military source there were a lot of US-made weapons and military equipment of Western European and Israeli production. Apart from M-16 automatic rifles there were TOW anti-tank missile systems and 155 mm US field guns.
"There were also Hummers, which were either used to
transport people
or were stuffed with bombs inside ready to explode.
Israeli intelligence reconnaissance aircraft and a modern Israeli protective suit for conducting sapper work have also been found,
" the source told Sputnik Arabic.
The source also said that tech for air and ground reconnaissance, satellite communications and bags with C-4 explosives were also discovered inside these warehouses.