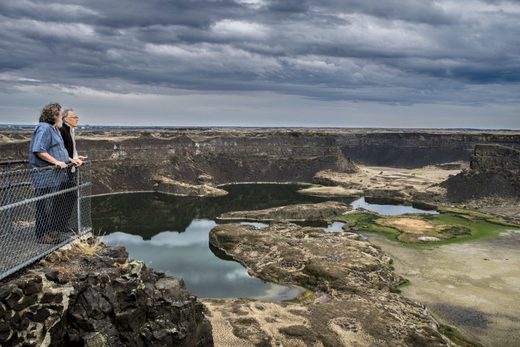 There is fierce disagreement amongst mainstream scientists - a disagreement that also divides alternative researchers - around what happened to the Earth, and to humanity, in the closing millennia of the last Ice Age between 12,800 and 11,600 years ago. Marked by intense cold, global floods and extinctions of animal species, this 1200-year interval is known to geologists as the Younger Dryas. Many of the leading investigators are convinced the agent of the mysterious earth changes, and of the extinctions, was a comet that the struck the North American ice cap with globally cataclysmic effects. But their "Younger Dryas Impact Hypothesis" is still regarded as controversial by others who have sought, more than once in the scientific literature, to declare it "disproved" only to be confronted by compelling new evidence that further strengthens the case. In this article, Graham Hancock shows how scientists consistently suppress and marginalise new knowledge that conflicts with established positions and argues that a paradigm shift is underway - a shift that will require us to reconsider everything we've been taught about the peopling of the Americas and about the very origins of civilization.
In March 2017 the National Geographic Society and the Smithsonian Institution, those bastions of scientific orthodoxy, highlighted the remarkable achievements of two scientific rebels, one retired and the other deceased,
confessing that multiple injustices had been done to both and that the "toxic" way in which they had been treated by their professional colleagues had "poisoned" scientific progress
.
In the case of
The Smithsonian
the focus was on Canadian archaeologist Jacques Cinq-Mars, ostracised in the 1990's because his excavations at Bluefish Caves in the Yukon "directly challenged mainstream thinking" with evidence that the peopling of the Americas had begun many thousands of years earlier than had previously been thought.
1
We will have more to say about the case of Dr Cinq-Mars in the second half of this article.