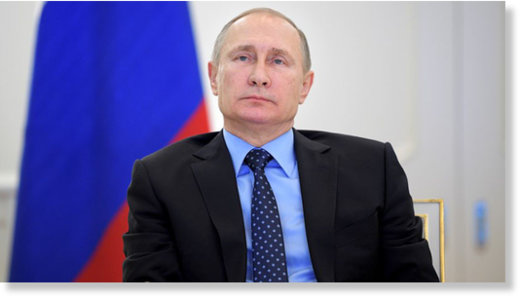 Russian President Vladimir Putin said he has no grounds to attack or protect US President-elect Donald Trump, since he does not know him personally. He added though that those behind the recent allegations on Trump have "no moral scruples."
"I don't know Mr. Trump personally, I have never met him and don't know what he will do on the international arena. So I have no grounds to attack him or criticize him for anything, or protect him or whatever," Putin said.
Despite the fact that elections in the US are over and ended with a "solid win" for the Republican candidate, an intense political struggle continues in the US, the Russian president observed, adding that there are certain forces that aim
"
to undermine the legitimacy of the president-elect.
"
"
I have an impression they practiced in Kiev and are ready to organize a Maidan in Washington, just to not let Trump take office
,"
Putin said, apparently referring to anti-government protests in the Ukrainian capital in 2014, which resulted in the leadership being ousted.
Those anti-Trump forces in the US also want to "bind hand and foot" of the newly elected leader, Putin added, saying that this way they want to interfere with Trump's both domestic and international policies outlined in his presidential campaign.
By doing so, these forces "severely harm US' interests," Putin said.
Comment:
Here's the full quote from
TASS
:
"What we see is the continuing sharp domestic political struggle although the presidential elections are over and they ended with a convincing victory of Mr. Trump," Putin told reporters after talks with Moldovan President Igor Dodon.

This struggle has several goals, Putin said, adding that the first of them is to "undermine legitimacy of the US president-elect."

"Whether the people who have been doing that really wish it or not, they do cause harm to the interests of the United States and that harm is enormous," Putin said. "One has the impression that upon gaining the required experience in Kiev they may go as far as staging Maidan type of protests in Washington in a bid to prevent Trump from taking office."

"Another aim they pursue is to bind the president-elect by hand and foot to not let him act on home and foreign policy election pledges," Putin said.