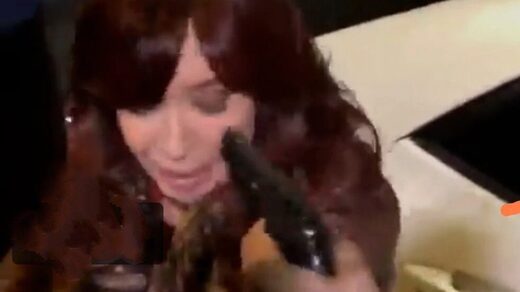 Argentina's Vice President Cristina Fernandez de Kirchner was threatened by an armed person near her home in Buenos Aires, with
a gunman seen pointing a firearm at the VP's face before she was whisked away to safety. No shots were fired and the official was not injured.
The apparent attempt on Fernandez de Kirchner's life was caught on camera by local news crews on Thursday night as
the VP made her way through a bustling crowd near her residence, which had gathered to show support amid an ongoing corruption trial
.