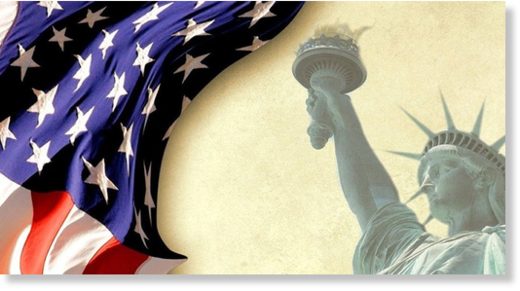 The US' obsession with "proving" alleged "Russian meddling" in the 2016 election and America's subsequent institutional destruction as a result will go down in history as representing the suicide of this former superpower's soft power.
The US spent decades building up its soft power reputation as "the land of the free" and portraying itself as the most "democratic" society in the world, only to have generations' worth of soft power investments dramatically done away with over the past twelve months as the media-manufactured "RussiaGate" scandal transforms into an institutional inquisition.
It's presumed that the reader is already generally aware of what's going on and why, namely that hostile elements of the US' permanent military, intelligence, and diplomatic bureaucracies (the "deep state"), in full collusion with academia, the Mainstream Media, and Hollywood, are vehemently working to subvert Trump's surprise election victory by alleging that he only won because of secretive Kremlin support.
This is a completely false narrative that's regularly debunked every time a newly invented accusation arises, but instead of crafting a different political approach to complicate Trump's Presidency, the Democrats and their "deep state" accomplices have continued to advance this made-up storyline, and in the process they've inflicted irreparable soft power damage to the US' international prestige.
The country that was once the unquestioned superpower of the world has all but committed soft power suicide in the course of only a single year by confirming the same "conspiracy theories" that it's worked so hard to belittle in the past, thereby exposing many of its international information campaigns as lies and ultimately contradicting the very essence of "
American Exceptionalism
".