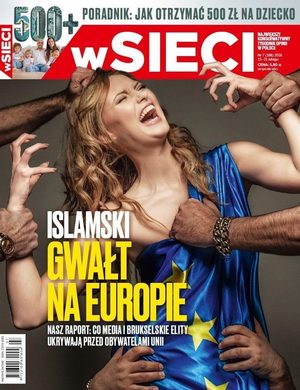 Reports of mass sexual assaults on women in Frankfurt on New Year's Eve allegedly committed by dozens of drunken refugees, and
which initially appeared in Germany's
Bild
newspaper
,
were made up and are "completely baseless," police said
.
The story about mass sexual assaults by refugees in the Fressgass Street area in downtown Frankfurt was reported by
Bild
earlier in February.
The article has since been taken down
.
One of the victims, Irina A., 27, told
Bild
:
"They [the migrants] grabbed me under the skirt, between my legs, my breasts, everywhere....More and more of these guys came. Their hands were everywhere,"
the
Express
said
, quoting the original report.
Her words were supported by Jan Mai, a local pub owner, who said that a mob of Arabs was
"highly aggressive, there was shouting and hand gestures."
"When I came in, the whole place was full with a group of around 50 Arabs. They did not speak German, drank our guests' drinks and danced towards them. The women asked me for help because they were being attacked. The mood changed completely,"
he told
Bild
, as cited by the
Express
.
It was claimed the migrants came from a refugee center in Hesse state, where Frankfurt is located, the
Local
said
, citing the original report.