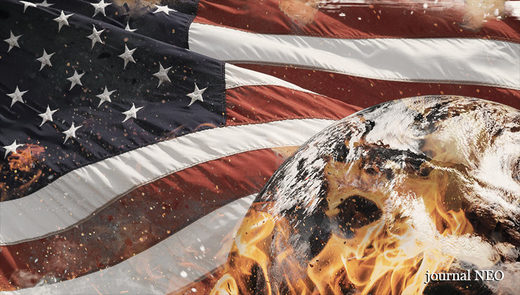 In a room, somewhere deep inside the Pentagon generals and admirals met recently in order to prepare an assessment for the United States Senate Armed Services Committee. Present at the metering were General Mark Milley, the U.S. Army's Chief of Staff, the Chief of Naval Operations Admiral John Richardson, the Commandant of the Marine Corps General Robert Neller, and U.S. Air Force Chief of Staff General David L. Goldfein. At such a meeting there's no doubt that Marine Corps General Joseph Dunford attended seeing he's the Chairman of the Joint Chiefs of Staff.
The agenda for this meeting was serious as a heart attack - America's most brilliant and powerful military men gathered that day to discuss Armageddon.
The minutes of this fateful meeting are top secret. Only a handful of people will ever know what was discussed. But the end result of the strategy session was revealed on September 15, 2017 before the people of the United States. The top generals of the most powerful nation on Earth advised congress that America could in fact win an all-out war with Russia and China. It must have been a scene right out of Director Stanley Kubrick's classic Cold War film,
Dr. Strangelove
. I was not there, so I can only imagine the gathering of war hawks, the stoic expertise and military intellect, and the obtuse arrogance being conveyed across the congressional forum that day. The vision makes me wonder, "Who in the hell ordered such an assessment in the first place?" But I think we all know the answer.