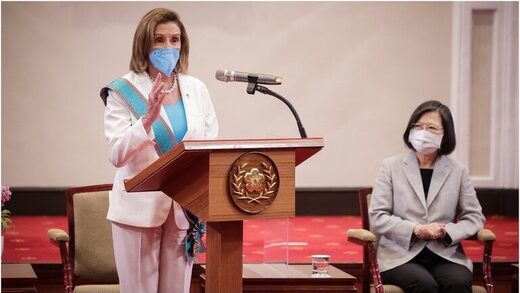 Sparks flew on Tuesday night as Nancy Pelosi
commenced her highly publicized trip to Taiwan,
proclaiming a global struggle between democracy and authoritarianism and effectively poking her fingers into Beijing's eyes. It goes without saying that China was furious, yet amidst the social media storm which precluded the visit, a bizarre atmosphere of disappointment arose afterwards among some, who decried Beijing's response as "weak" for having not physically intervened to block Pelosi's flight. Twitter was awash with "hot takes" demanding Pelosi's plane be intercepted and declaring that China's "bluff" had been called.
This rush for an "on the moment narrative" and expectations being out of control naturally
overlooked the fact that Beijing immediately declared afterwards a daunting set of
military exercises
to be undertaken across the next few days, set in Taiwan's own territorial waters
, with some designated spots even being as little as 12 miles away from the coast. These exercises have
effectively closed
parts of Taiwan's airspace. China
initiated a growing
series of sanctions
against the island which has involved the blacklisting of over 100 food companies, as well as a ban on fish imports and the sale of natural sand (critical for semiconductor production).