For those who fought throughout the 20th century to rid themselves of colonial rule and imperialist occupation by the UK, the price paid was heavy.
For those who suffered under a dying British colonialism that was desperate to maintain its "possessions" at all costs, many of the wounds still have not healed nor has the blood dried.
Here is a look at just some of the more infamous atrocities carried out by the empire upon which "the sun never set," a country that remains heavily involved in a imperialist military operations throughout the 'post-colonial' world.
Chumik Shenko massacre, Tibet, 1904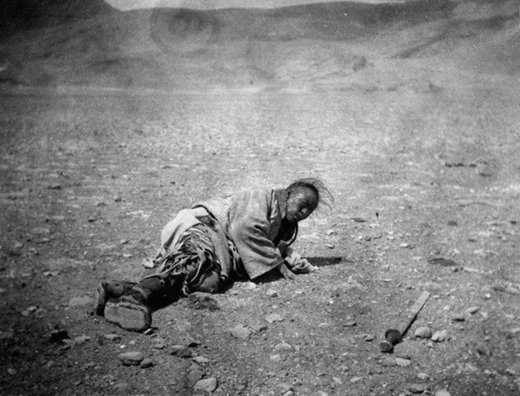 On March 31 1904 hundreds of Tibetans were slaughtered by the British with maxim machine guns. The order from the British was "to make as big a bag as possible" [i]. The day after the massacre Colonel Younghusband who led the British invasion into Tibet stated "I trust the tremendous punishment they have received will prevent further fighting, and induce them at last to negotiate" [ii].