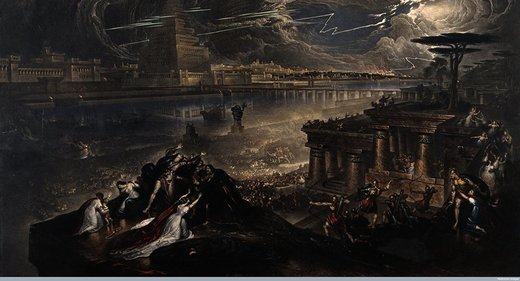 "Russia will continue to send troops home in body bags".. - John Kirby, US State Department.
The battle of Armageddon refers to the final war between human governments and God. In the book of Revelations, in Christian scriptures, this ultimate battle of good and evil takes place on a plain beneath the Israeli town of Megiddo. Most scholars agree the reference to the town is figurative only, but Tel Megiddo is just over 80 miles from embattled Damascus, Syria. I know this is an interesting revelation for some, but geographic proximity to end days is not the only "coincidental" moment of our time.
There's a song from the 1960s that comes to mind. The melody and lyrics of the Zager and Evans super hit tune "In the Year 2525" are droning in my brain this morning, one stanza in particular: "In the year 7510 If God's a-comin' he ought to make it by then Maybe he'll look around himself and say Guess it's time for the Judgement day."