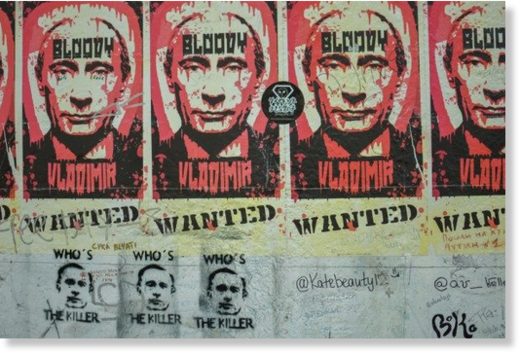 As my regular readers will probably recall, according to my personal, pseudo-Chinese zodiac, 2017 was "
The Year of the Headless Liberal Chicken
." This year, having given it considerable thought, and having consulted the I Ching, and assorted other oracles, I'm designating 2018 "The Year of Putin-Nazi Paranoia."
Not that 2017 wasn't already paranoid. It was. It was completely paranoid, and otherwise clinically batshit crazy. But 2018 has been batshit crazier. It started out with the Internet companies that control the flow of information that most of us now perceive as "reality" launching an all-out
War on Dissent
, purportedly to protect the public from "divisive" and "confusing" content, and other forms of Russian "influencing."
Twitter started
sending out scary emails
warning customers that there was "reason to believe" that they had "followed," "retweeted," or "liked the content of" accounts "connected to a propaganda effort by a Russian government-linked organization." Facebook launched its own
Ministry of Truth
, manned by "a dedicated counter-terrorism team" of "former intelligence and law-enforcement officials" (also known as
The Atlantic Council
, NATO's unofficial propaganda wing). Google stepped up its
covert deranking
of insufficiently Russia-hating and other "non-authoritative" websites.