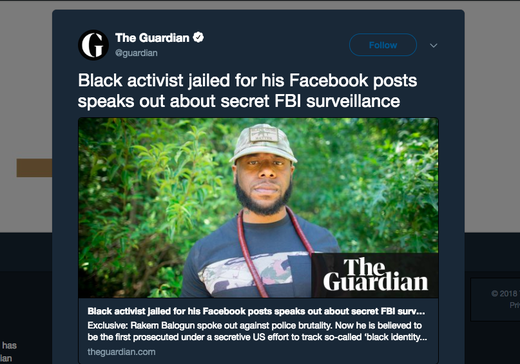 The Bureau of Investigation was founded in 1908 by a man named
Charles Joseph Bonaparte
, the great nephew of Napoleon. It remained a relatively marginal slice of the US Department of Justice until an ambitious sociopath named J Edgar Hoover
rode
a Red Scare panic to the top of the law enforcement food chain and
used
blackmail and illegal wiretapping to exponentially expand its size, scope and power under its new name, the Federal Bureau of Investigation.
Hoover ruled over America with an iron fist for nearly five decades as the head of the FBI.
He bullied, blackmailed and crushed anyone who stood in between him and his insatiable drive to acquire more power,
eventually forming the frequently Constitution-violating
Counter Intelligence Program
(COINTELPRO) in the 1950s.
COINTELPRO was used to infiltrate and undermine any activist groups Hoover personally disliked under the pretense of protecting the nation from violence, targeting everyone from feminist groups to antiwar activists.