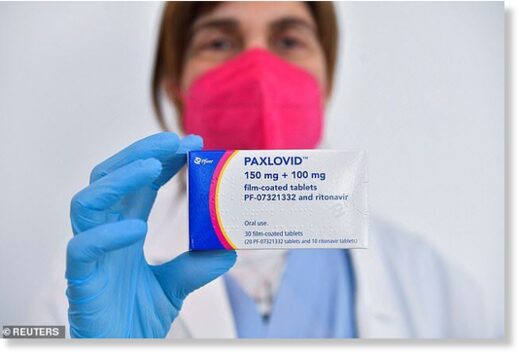 Dr. Anthony Fauci confirmed on Tuesday that he is suffering from 'Covid rebound' symptoms after being treated with Paxlovid.
Paxlovid, a drug that was anointed as America's silver bullet against
COVID-19
by some health officials and even President
Joe Biden
, may not have any effectiveness for people that are already vaccinated, according its manufacturer Pfizer's own data.
Fauci, 81, broke the news while speaking remotely at the Foreign Policy Global Health Forum.
Earlier this month, Fauci tested positive for the virus with mild symptoms including fatigue. As his symptoms got slightly worse, Fauci began a five day course of Paxlovid.