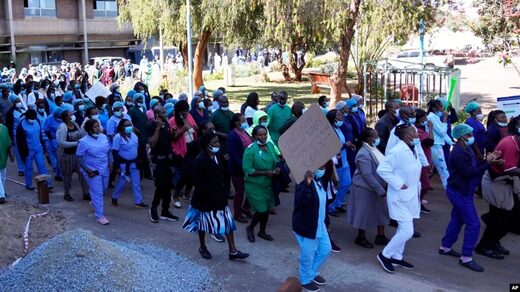 Rising food costs
. Soaring fuel bills. Wages that are not keeping pace. Inflation is plundering people's wallets, sparking a wave of protests and workers' strikes around the world.
This week alone saw
protests by the political opposition in Pakistan,
nurses in Zimbabwe
, unionized workers in Belgium,
railway workers
in Britain,
Indigenous people in Ecuador
,
hundreds of U.S. pilots
and some
European airline workers
. Sri Lanka's prime minister
declared an economic collapse
Wednesday after weeks of political turmoil.
Economists say
Russia's war in Ukraine
amplified inflation by further pushing up
the
cost of energy
and
prices of fertilizer
, grains and
cooking oils
as
farmers struggle to grow and export crops
in one of the world's key agricultural regions.

Comment: As noted elsewhere whilst there is a Western fomented energy crisis occurring, energy costs have still been falling, just not for the consumer, however energy companies continue to post record profits.

In addition, Western sanctions have been blocking shipments of critical gas pipeline parts, fertilizer, grain, and this is coupled with Ukraine's refusal to demine its ports to allow for the safe shipment of goods the world desperately needs.

As we saw with the lockdowns, the initial impact caused by these issues pales in comparison to the real harm they will cause in the near future.