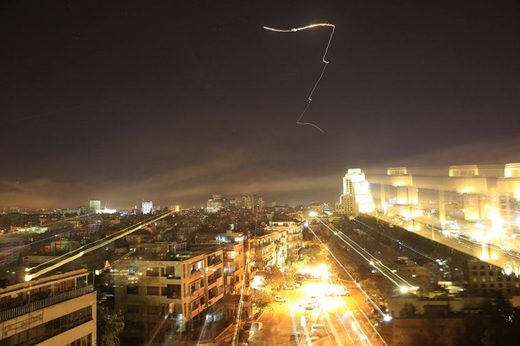 Analysis from Russian news agency has quite a different perspective on US and the Syrian strike than the Western Mainstream wish to portray

Syria is still largely at the center of the geopolitical news focus. As in all military conflicts, the powers involved are each involved in their own version of "we won." In an analysis piece written by Victor Marakhovsky of RIA Novosti, the stance is that Russia won this event without so much as firing a shot. He then goes on to detail why he says what he says.

The newspiece is a translation and reinterpretation of the original piece which can be found here. We have tried to preserve the meaning of the original piece while framing it well in the English language. The Duran wishes to express its grateful acknowlegement to Victor Marakhovsky and RIA Novosti for its original report.

by Victor Marakhovsky, political scientist, about the US strategy in Syria
The formal results of a decisive attack by Western countries on Syria were summed up. Russia made a motion, proposing that the UN Security Council condemn the attack. Three permanent members of the Security Council who all participated in the attack were against this motion, so the resolution was not adopted.
In terms of raw facts concerning the attack, the figures are generally established:
103 rockets were launched. This is confirmed to be true.
US President D. Trump promised that the missiles would be "new and clever", but most of the incoming missiles turned out to be the rather elderly "Tomahawks". While on approach to all three strategically important facilities, they were shot down by the rather elderly Syrian air defense systems that had been developed in the Soviet Union specifically for the purpose of fighting the Tomahawks.
The British released eight Scalp (Storm Shadow) rockets, but, as proudly noted in the BBC, "each was five meters in length." In addition they are newer, developed only twenty years ago.
The history with the French remains unclear: according to the leadership of France, they also released eight Storm Shadow missiles from their fighter planes and three from their ships.
However, the Russian military cynically point out that there were no French "Rafale" aircraft spotted in the skies. So it is possible that these allies of the United States received credit for participation only to maintain the spirit of unity of these three countries.