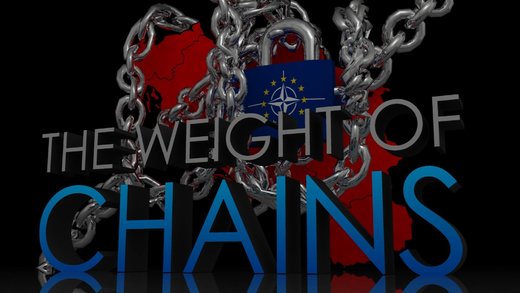 Boris Malagurski's award-winning Canadian film "The Weight of Chains", dealing with the breakup of Yugoslavia from a different angle. If you thought you knew why Yugoslavia broke up, get ready for 2 hours of shocking facts that will shed a different light on Western intervention in the Balkans. Malagurski exposes the root causes of the Yugoslav wars and explains that the goal for the West to create economic and geopolitical colonies in that part of the world.
"The Weight Of Chains" presents a Canadian perspective on Western involvement in the division of the ethnic groups within Yugoslavia and show that the war was forced from outside - regular people wanted peace. However, extreme fractions on all sides, fuelled by their foreign mentors, outvoiced the moderates and even ten years after the last conflict - the hatred remains and people continue spreading myths of what really happened in the 1990s. Why did all this happen?
Who's in the film? Everyone from former "Economic Hitman" John Perkins, Retired Major General of the UN Army Lewis Mackenzie, Canadian economist Michel Chossudovsky, Canadian journalist Scott Taylor, former Canadian Ambassador to Yugoslavia James Bissett, humanitarian Vlade Divac... and the list goes on!
This film was funded exclusively through donations, so please support the project by
buying a DVD of the film through the film's website
.
The director of this film, Boris Malagurski, has made several films to date, the last one being "
Kosovo | Can You Imagine?
", a controversial documentary exposing how remaining Serbs in Kosovo have little or no basic human rights, which won several awards at film festivals around the world and was broadcasted as well.