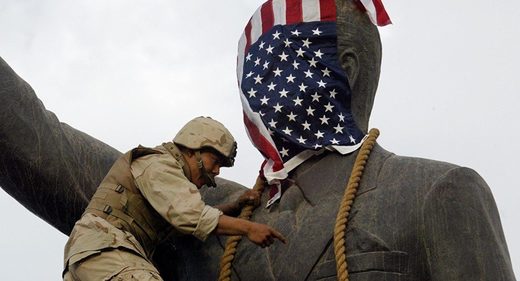 While the Iraqi government forces sweep Kirkuk clean of the Kurdish occupation, one writer strongly pushed pro-Kurdish/anti-Iranian views.
Three pieces by Emma Sky appeared in three prestigious imperial outlets within just four days. They are noticeable for the slander and lies. Obviously they are part of a well prepared lobbying campaign.
The author is not an neutral observer or academic specialist. Emma Sky is the person most responsible for messing up Kirkuk.
She is also a 'Mother of ISIS'.
On October 16 Emma Sky published in
Foreign Affairs
:
Mission Still Not Accomplished in Iraq - Why the United States Should Not Leave
.