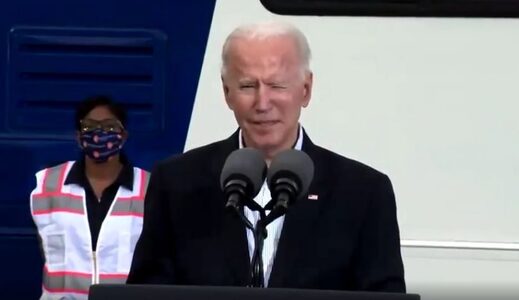 President Joe Biden is credited with authorizing the
deadly air strike
that killed an estimated 22 Islamic militants in Syria on Thursday.
The rocket attack vaporized three transport vehicles carrying live munitions. It was so impressive it reportedly made
Kamala Harris jealous
Russia's president Vladimir Putin was told about it first.
But one day later, it's unclear that our new Commander-in-Chief can even speak intelligibly on the matter. Or on much of anything else. It is not what you want to see from a U.S. President.
Watch as President Biden speaks at a Houston vaccine site on Friday. It is absolutely painful to watch.