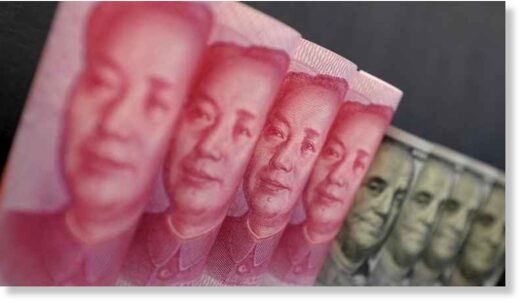 The share of the Chinese currency in trade between Russia and China has increased, as the countries boost efforts to move away from the US dollar in response to Washington's sanctions policies, according to a top Chinese diplomat.
The yuan's share in the countries' bilateral trade rose from 3.1% in 2014 to 17.5% in 2020, Chinese Ambassador to Russia Zhang Hanhui told news agency Interfax.
According to Zhang, Russia has been steadily following a policy of de-dollarization of foreign trade, expanding the use of Chinese currency for buying financial products denominated in the renminbi and using it as a reserve currency over recent years. He added that the yuan has been gaining recognition from the Russian government, enterprises, and investors.