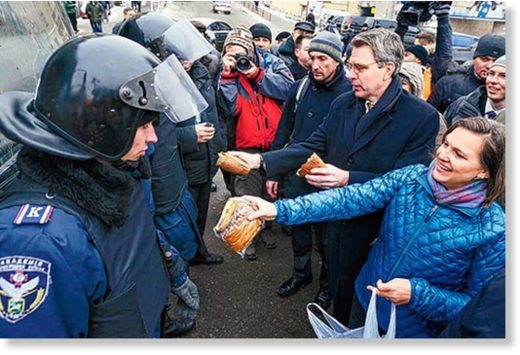 Comment: The below paragraphs are a statement put out by known imperial agitator and CIA outfit, the National Endowment for Democracy. Anyone paying a little attention to that organization's activities around the globe should be concerned that it is now affiliating itself and supporting the current BLM protests. When the NED enters a country, destabilization and chaos follows, all to the benefit of the US empire.


The brutal killing of George Floyd by a police officer in Minneapolis has provoked an outpouring of anger and rage that the United States has not seen since the assassination of Dr. Martin Luther King Jr. more than fifty years ago. Our democracy is being tested as never before in the memory of most living Americans. We will not overcome this crisis and begin to heal our nation unless the four police officers responsible for the killing of George Floyd are prosecuted to the full extent of the law, and unless America commits itself fully to the principles of racial justice and equality for all citizens.
The NED's mission of supporting people around the world who are fighting for democracy is based upon the same values of freedom and human equality that inspired the movement for civil rights that ended the Jim Crow system of legalized racial segregation and discrimination in the United States. Those values are rooted in the American creed, and it was by appealing to them that the civil rights movement achieved its historic breakthrough. But much more needs to be done to carry forward the struggle to end racism. By doing so, we will be more united and stronger as a country.