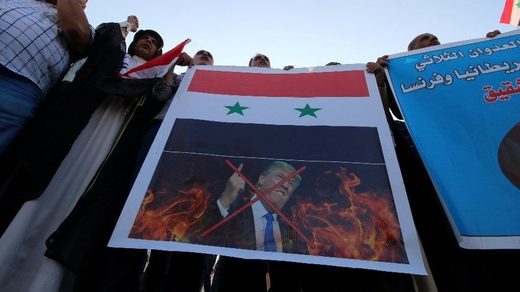 The US, France, and their allies should not leave Syria after the conflict is over, but must build a "new Syria," French President Emmanuel Macron said in an interview with FoxNews.
"We would have to build a new Syria after war," Macron
said
, adding that the US role would be "very important" in this process. He added that "it's not automatically US forces" that should carry out this task, but "that's US diplomacy and it's your President."
Giving his reasons for foreign states to remain in Syria, Macron listed the 'usual suspects' - Iran and Syrian President Bashar Assad.
"The day we'll have finished this war against ISIS [Islamic State, IS]; if we leave definitely and totally - even from [the] political point of view - we will leave the floor to the Iranian regime, Bashar Assad and these guys and they will prepare [a] new war. They will fuel the new terrorists."