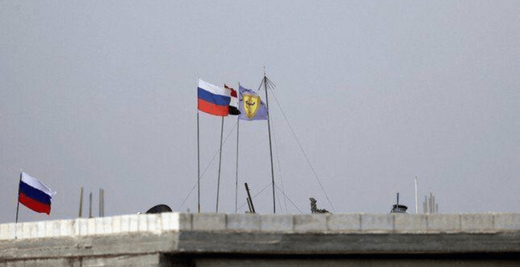 In the first week of the month of October the US informed Turkey and Russia of its intention to withdraw from north-east Syria (NES). Turkish President Recep Tayyib Erdogan pulled out a plan prepared over a year ago to move forces into NES and take control of cities
like Manbij, Ain al-Arab and Ras al-Ayn: an area 440 kilometres long and 35 kilometres wide. The US central command and the Russian military command, as well as other countries including Syria, were informed of the Turkish intention to move forward to fill in the gap. Turkey believes this incursion into the Syrian territory serves its national security and will relocate millions of Syrian refugees living in Turkey, and those who will move out of Idlib once the liberation of the city is in process. Erdogan considers it necessary to create a safe zone between the Turkish borders and that part of Syria under control of the Syrian branch of the PKK, the YPG, an organisation that figures in the US, Europe, NATO and Turkey lists of terrorism.
The quick reaction by Turkey caused alarm in Washington where President Donald Trump sent a letter - considered
humiliating
by Turkey - to his Turkish counterpart asking him "not to be a fool" and to wait before acting. Simultaneously, President Putin called a meeting for his National Security Council to discuss the US withdrawal and the Turkish intention to replace US forces in NES. Intelligence sources confirmed US withdrawal preparations. Syrian President Bashar al-Assad was consulted and informed about US and Turkish intentions.