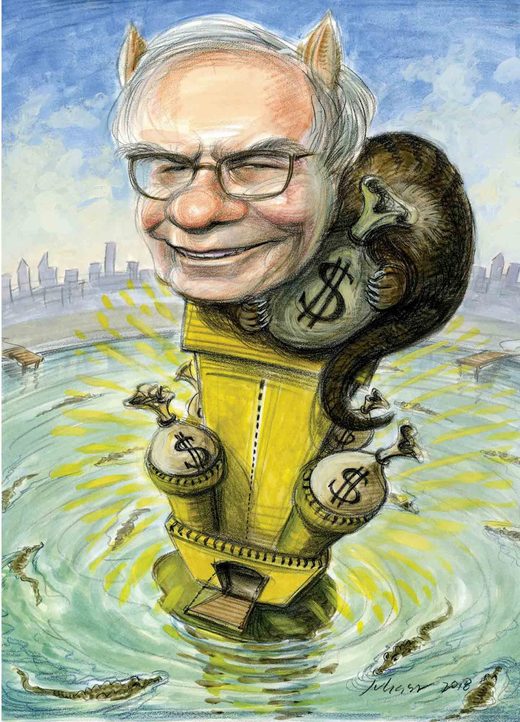 After the worst financial collapse since the Great Depression, three officials from the Financial Crisis Inquiry Commission visited Warren Buffett at his office in Omaha, Nebraska. They wanted to ask America's most successful investor about his 24 million shares in the credit-rating agency Moody's. The commission would later
identify
Moody's and other rating agencies as "key enablers of the financial meltdown," for granting super-safe triple-A ratings to securities that were backed by junk mortgages. Trillions of dollars' worth of rotten financial instruments-the fuel of the crisis-"could not have been marketed and sold without [the rating agencies'] seal of approval," the commission concluded.
During that May 26, 2010, meeting, Buffett deflected responsibility for Moody's actions. "I knew nothing about the management of Moody's," he told the federal investigators, explaining candidly why he owned so much stock: Moody's faced practically no market competition.
Listen to David Dayen discuss Warren Buffet's business strategies on the Start Making Sense podcast.