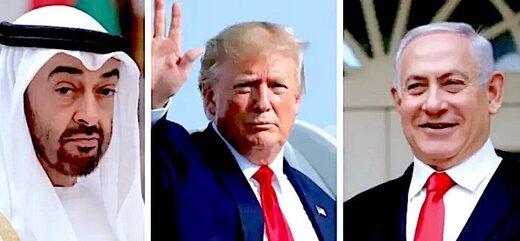 President Trump on Thursday announced the U.S. is helping to support the
full normalization of ties between Israel and the United Arab Emirates,
a breakthrough in relations in the Middle East and part of the administration's efforts to shore up support against Iran.
The move will also halt efforts by Israel to annex territory in the West Bank
that was outlined in Trump's plan for peace between Israelis and Palestinians, but widely opposed by the international community and Arab world, according to the announcement on Twitter. The statement read:
"As a result of this diplomatic breakthrough and at the request of President Trump and with the support of the United Arab Emirates, Israel will suspend declaring sovereignty over areas outlined in the President's Vision for Peace and focus its efforts now on expanding ties with other countries in the Muslim world."
The Trump administration has made Israel a cornerstone of its foreign policy, frequently touting its decision to move the U.S. Embassy from Tel Aviv to Jerusalem, its recognition of Jerusalem as the capital and its recognition of the Golan Heights as Israeli territory.
But Thursday's announcement represents more of a diplomatic breakthrough
than a unilateral action, giving the president something to hang his hat on less than three months before Election Day.