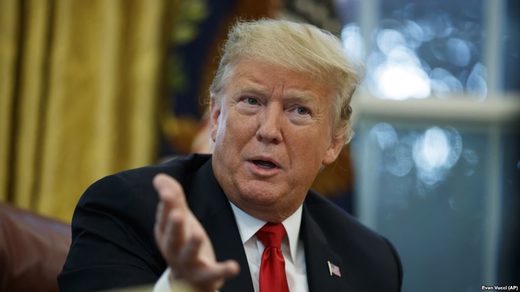 U.S. President Trump criticized Saudi Arabia's explanation for the death of journalist Jamal Khashoggi, saying that
"obviously there's been deception, and there's been lies."
Trump's comments on October 21 came as Britain, Germany, and France issued a joint statement condemning the Khashoggi's killing at the Saudi consulate in Istanbul, saying there is an "urgent need for clarification of exactly what happened."
On the same day, Turkish President Recep Tayyip
Erdogan said he would make public on October 23 the "naked truth" about the killing of the dissident
, who was last seen entering the consulate on October 2.
Riyadh's explanation that Khashoggi was killed involuntarily in a "fistfight" was met with international skepticism. Saudi Arabia said 18 Saudis were arrested and several top intelligence officials were fired.
In an interview with
The Washington Post
published on October 21,
Trump said "their stories are all over the place,"
in his strongest comments to date.