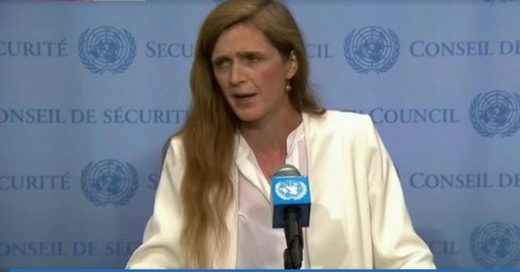 Hard to believe that the former UN Ambassador under Barack Obama, Samantha Power, would have the balls to talk down to US President Trump for supporting Saudi Arabia, citing the brutal Kingdom's war against Yemen.
Power's conveniently forgot that she proceeded over an American UN mission that voted for numerous illegal wars and government coups, including the overthrow of a democratically elected Ukraine government, the illegal destruction of Libya, and supporting ISIS as it invaded Syria.
And then there is Yemen, for which Power voted to support Saudi Arabia in its large scale bombing campaign on the poorest nation in the middle east.