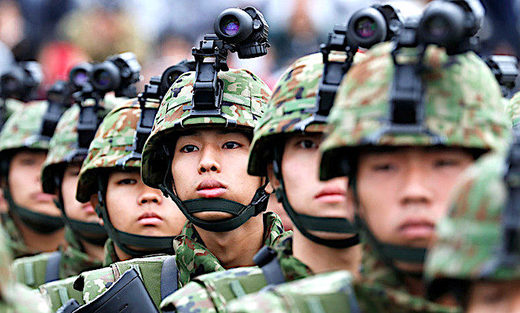 Prime Minister Shinzo Abe said that 90 percent of the Japanese population respects the military as
he pushes to expand it and change the country's constitution to get rid of its post-WWII pacifist requirements.
"Ninety percent of the population now treats the Self-Defense Force (SDF) with respect," Abe said during a military-themed event on Sunday. "You have gained public trust with your hands."
Speaking in front of about 4,000 servicemen at a military training center in Saitama Prefecture, the prime minister
stated
it is now up to politicians to create "an environment" for SDF to carry out its duties "with a sense of pride."
SDF functions as Japan's de facto national army. It is considered one of the most advanced and best equipped military structures in the world, and ranks 8th in terms of its budget size.