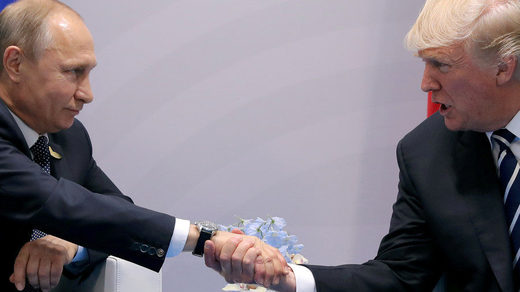 Vladimir Putin is pragmatic enough to accept Donald Trump placing US national interests above all else but, to build a mutually beneficial relationship, he expects his counterpart to respect Russia's, Dmitry Peskov told RT.
Ahead of the much-anticipated summit between the Russian and US leaders in Helsinki, Kremlin spokesman Dmitry Peskov sat down with RT for an exclusive interview, in which he touched upon Donald Trump's seemingly controversial but very natural 'America first' motto.
"This principle works for any head of state. Any head of state, when talking to their foreign counterparts, has to take care of the interests of their state. And our president is quite pragmatic, quite consistent, quite practical. He always says that he cares about the national interests of Russia, above everything else. That's why he understands the reciprocal beliefs of Donald Trump, as applied to his country," Peskov said.