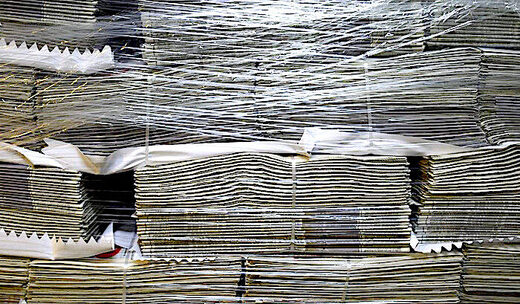 What sort of journalist who has been filing brilliant, scoopy copy about technology, privacy and politics for the past
two years
on the
New York Times
editorial page would leave that main-course for the side-dish of a newsletter?
Charlie Warzel
made that leap this week, resigning from the paper to take up residence at the newsletter publisher Substack,
where he intends to expand the coverage of his beat with a newsletter titled "Galaxy Brain."
Warzel commented on Twitter that he was "honestly terrified" of his move, but he needn't be.
In recent months, a slew of accomplished writers have migrated to Substack, including
Matt Taibbi, Glenn Greenwald, Matthew Yglesias, Heather Havrilesky, Roxane Gay, Andrew Sullivan, Bari Weiss and others.
Given the reader base Warzel formed at the
Times,
readers will likely accept his change of venue with the sort of enthusiasm they bestowed on the other runaways, and he'll be filling his moneybag with cash as readers line up to subscribe.
The rise of Substack — and of platforms of its
competitors
— signals a new juncture in journalism,
one that combines the power and mystique of the byline with the editorial independence afforded by the blog. After being lectured forever about how information wants to be free, Substack is teaching us that not only will readers pay for top-drawer copy, but that the work of some writers was actually undervalued in the market before readers were given the opportunity to purchase journalism a la carte instead of from a prix fixe menu.