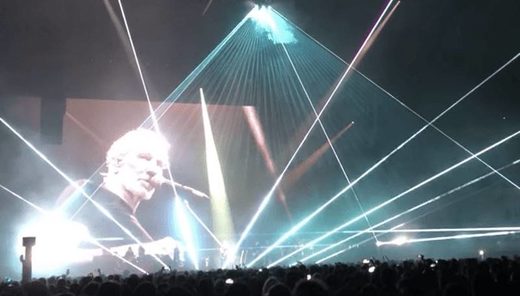 During a Barcelona concert on April 13, Roger Waters
denounced
the Syrian White Helmets as "a fake organization that exists only to create propaganda for jihadists and terrorists." Warning that the groups' unverified claims about chemical weapons attacks across insurgent-held territory were aimed at triggering Western military intervention, Waters cautioned his audience,
"If we were to listen to the propaganda of the White Helmets and others, we would encourage our governments to start dropping bombs on people in Syria. This would be a mistake of monumental proportions for us as human beings."
In fact, Waters had first hand experience with the powerful pro-war PR operation behind the White Helmets. Back in October 2016, a public relations firm representing the White Helmets called The Syria Campaign attempted to recruit Waters by inviting him to a lavish dinner organized by a Saudi-British billionaire, Hani Farsi. The rock legend and renowned activist was told that by signing on to the organization's mission, he could help "elevate the voices of Syria's peaceful heroes"