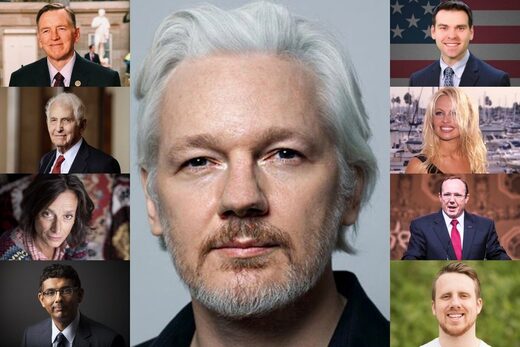 The letter was included with Assange's formal pardon
request
that was sent to the White House in December.
Among the signatories are Roger Stone and Dinesh D'Souza, who both received pardons from President Trump themselves.
The letter explained that President Trump could put a "defining stamp on your presidential legacy by pardoning Julian Assange or stopping his extradition."
"The US prosecution of Assange is unprecedented: he faces 175 years in prison for the same publications for which he has been nominated for the Nobel Peace Prize. This prosecution threatens the constitutional protections that Americans hold dear. By offering a pardon, to put a stop to the prosecution of Assange, your presidency will be remembered for having saved First Amendment protections for all Americans," the letter stated.
The people who signed on to the statement represent nearly every corner of the globe — and the political spectrum.