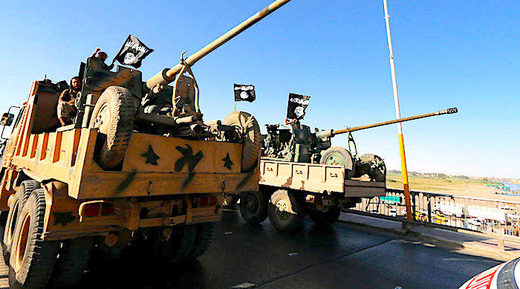 Islamic State (IS, formerly ISIS/ISIL) has been experiencing deep financial troubles, with the
average income dropping by a half
since the terrorist group advanced in Syria in 2014, a new study has found.
"In the years since 2014, Islamic State's annual revenue has more than halved: from up to
$1.9bn in 2014 to a maximum of $870mn in 2016.
There are no signs yet that the group has created significant new funding streams that would make up for recent losses," a
report
, released by the London-based International Center for the Study of Radicalization (ICSR) and accounting group Ernst & Young on Friday states, predicting that
"with current trends continuing, the Islamic State's 'business model' will soon fail."
The group made major gains in Syria and Iraq in 2014, when it declared a Caliphate and its fighters began
looting banks, taking over oil fields and introducing taxes
on the territories they took over. These became the group's
main sources of income,
but, according to the study, all of them saw a "dramatic decline" in the course of the past two years with local fighters starting to push back militants with air support from Russia and the international coalition.
"All three of [IS's] major sources of revenue - taxes, oil, and looting - have declined. This is particularly true for looting and confiscations, which
depend on the group's ability to capture new territory,"
the study states, noting that, according to figures provided by the Global Coalition, by November 2016,
Islamic State had lost 62 percent of the territory in Iraq it had in mid-2014, as well as 30 percent of the land it occupied in Syria.