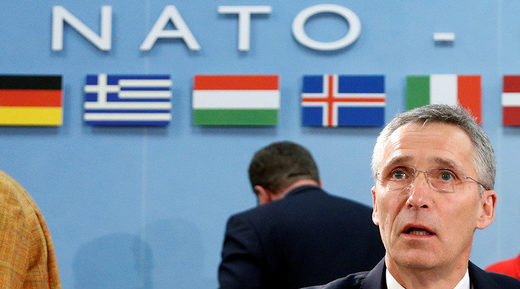 Russian pranksters who called Jens Stoltenberg in early February, one of them introducing himself as Ukraine's President Petro Poroshenko, did indeed reach the NATO Secretary General, Life.ru reported, citing US experts.
After Life.ru initially published the conversation, NATO accused them of disinformation
, the Russian tabloid
says
. It then decided to contact an American investigative agency to prove the authenticity of the recording.
Life.ru gave VIP Protective Services Inc., a company that employs former agents from FBI, CIA and a number of European agencies, their recordings that featured a conversation between the pranksters and, allegedly, NATO chief Stoltenberg.
The phone talk in question happened earlier this month, when prankster Lexus, who works in tandem with another man known as Vovan, introduced himself as Poroshenko and asked the supposed Jens Stoltenberg whether Ukraine could become a NATO member within the next two years, "as advised by American partners."