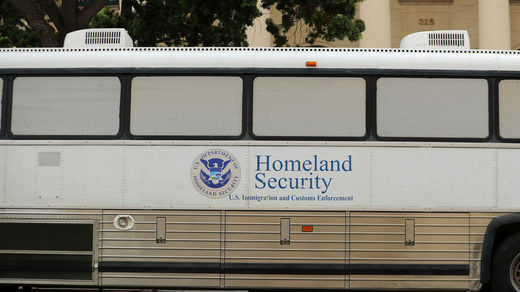 President Donald Trump said he is "thinking about" ordering border patrol and immigration enforcement out of California over the state's sanctuary policies, to demonstrate that it would result in a crime wave.
Trump brought up California's "sanctuary state" policies at Thursday's meeting about school safety at the White House, prompted by last week's mass shooting at a Parkland, Florida high school.
"Frankly, it's a disgrace. The sanctuary city situation," Trump told a gathering of his Cabinet members, state and local officials. "If we ever pulled our ICE out... in two months they'd be begging for us to come back. They would be begging. And you know what? I'm thinking about doing it."