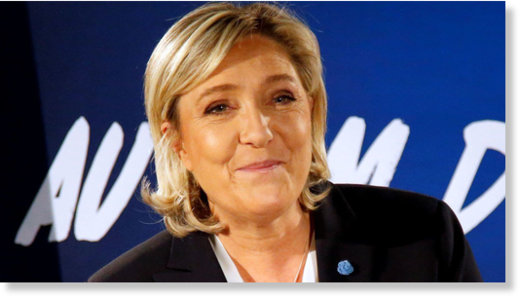 Should Marine Le Pen win a chance to enter the Elysée Palace, her first official trip would be not to Washington, but to the EU headquarters, to signal that Brussels' superpower has finally come to an end, France's far-right presidential candidate said.
"My first trip will be to Brussels to explain to them that I am going to whistle the end of fun and games, the end of this superpower that Brussels has arrogated to itself against the will of people, and that I wish to return the sovereignty of the French people in all domains, without which we can neither move on nor protect ourselves," leader of the right-wing National Front party
said
in an interview with Radio Classique on Friday.
Le Pen has long been a vocal supporter of Donald Trump, who will be inaugurated as president of the United States on Friday, calling him a "sign of hope," and stating that his electoral victory had "made possible what had previously been presented as impossible."
"I believe that Donald Trump counts on France, but not on the ghost of France," Le Pen said. "A France, which as in the past had a particular voice, which was a power of balance," she added.