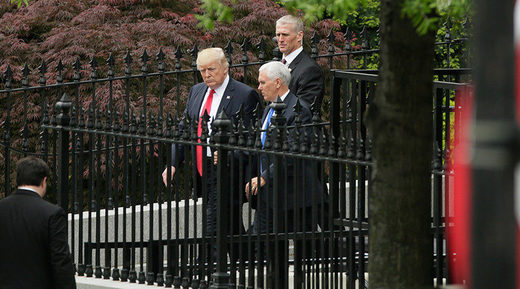 US President Donald Trump's strategy on North Korea aims to pressure Pyongyang to dismantle its nuclear and ballistic missile programs by tightening sanctions, and Washington is open to negotiations, the Trump administration said Wednesday.
The US stance, which appeared to signal a willingness to exhaust non-military options, was put forward in a statement following an unusual White House-hosted briefing for the entire Senate.
"The United States seeks stability and the peaceful denuclearization of the Korean peninsula. We remain open to negotiations towards that goal," a joint statement from Secretary of State Rex Tillerson, Defense Secretary Jim Mattis and Director of National Intelligence Dan Coats said.