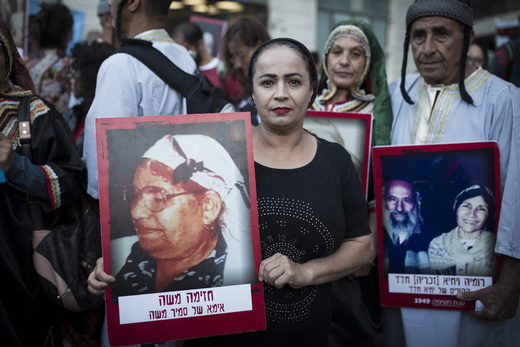 Over 2,000 Israeli Yemenite Jews and supporting activists gathered in Jerusalem last Wednesday to mark an annual day of awareness for what families say was a state-sponsored program to abduct Yemenite Jewish infants and other Israeli children born to parents who were recent immigrants from Arab countries.
Known as the Yemenite Children Affair, in the first decade after the establishment of the state of Israel in 1948, there was a
systematic kidnapping of newborn Yemenite children, carried out by Israeli hospitals and government institutions.
Mothers, who often were in Israel for a short time and did not speak Hebrew, would enter hospitals or other state facilities to give birth. Once the child was born medical staff told the parents the child died unexpectedly. Yet none of the families were shown bodies or burial documents. Many of the families did not practice any mourning ceremonies because they believed their missing children were still alive.
The babies who went missing, parents claim, were given away to childless Ashkenazi families (Jews of European descent - the dominant ethnic group in Israel at the time), leaving the Yemenite families with no answers regarding their children's fate. In most cases, the families were told the children died unexpectedly.