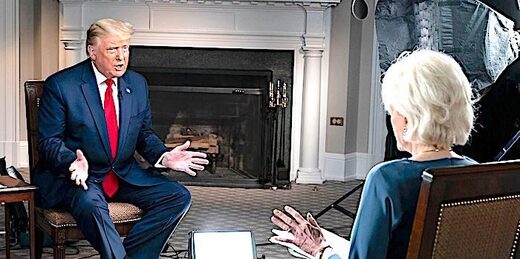 President Donald Trump released footage from the CBS
60 Minutes
interview after White House chief of staff Mark Meadows said
Stahl was acting "more like an opinion journalist."
"Look at the bias, hatred and rudeness on behalf of
60 Minutes
and CBS,"
said the president on social media. "Tonight's anchor, Kristen Welker, is far worse! #MAGA"
The video starts with
Trump saying he's looking for "fairness"
during the interview, as anchor Leslie Stahl preps the president by saying
she was going to ask "tough questions."
"You don't ask Biden tough questions," said the president. "It's terrible, you know that."
Stahl told the president that the
revelations regarding Joe and Hunter Biden from Hunter's laptop "can't be verified."
Trump then responded by asking why not.
Stahl replied: "Because it can't be verified."
(The contents of the laptop have been verified by law enforcement officials, Fox News and the
New York Post
.)