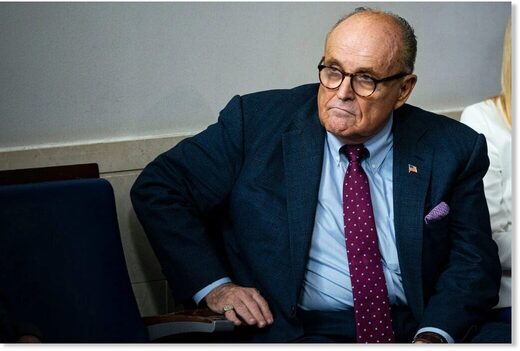 Rudy Giuliani said he is working on Trump's defense for the impeachment trial and that he's open to the president himself testifying, ABC News report says Kelsey Vlamis 5-6 minutes
Giuliani said he would not be "strongly opposed" to Trump himself testifying during the trial.
Rudy Giuliani said he is working on President Donald Trump's defense for his upcoming impeachment trial, according to
ABC News
.
Giuliani told ABC he plans to argue the president did not incite violence because the unsubstantiated claims of voter fraud are true - despite the fact that many of the claims have been debunked and none have held up in court.