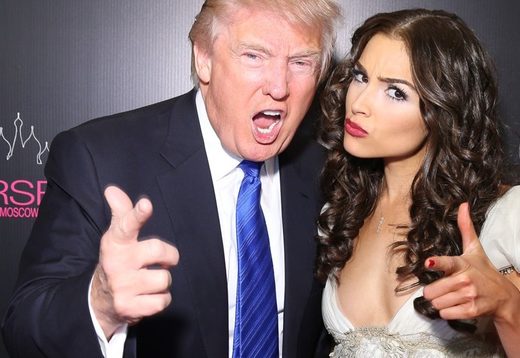 Globalist operation 'Git Trump' continues apace. Russiagate turned up nothing but Democratic collusion with dodgy British and Ukrainian foreign agents,
so now they're back to leveraging popular appetite for salacious scandal.
Yesterday, TV airhead Megyn Kelly interviewed Jessica Leeds, Samantha Holvey, and Rachel Crooks, all of whom accused Donald Trump of "sexual harassment" during the crescendo to last year's astonishing US presidential campaign.
This comes as Democrats are being plagued by an avalanche of
similar accusations
, and as the Trump witch-hunt, otherwise known as Mueller's "Russian collusion probe", has probed further than the average proctologist and come up with
a whole lot of nothing
. Anyone with a passing interest in mental health will notice that these two trends have something in common: hysteria.
Collusion is bad (
hello, Israel
), and rape is evil. But the anti-Russia and #MeToo hysteria(s) go far beyond their declared bounds,
conflating
unwanted sexual advances with assault, and ordinary diplomacy with criminal conspiracy. And often, there's actually nothing behind the accusations in either category.
The sexual accusations against Trump came before Weinstein-gate unintentionally initiated #MeToo, but it was only a matter of time before the mainstream media rehashed old 'news' and dressed it up for the new fad.
Here's a clip of Kelly's show: