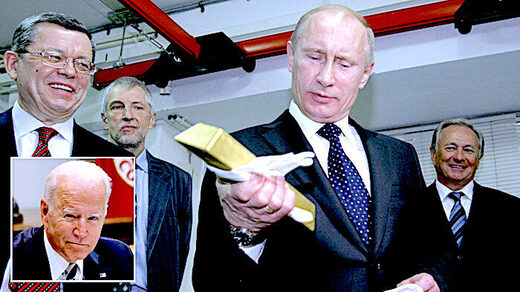 US presidents are a mass of contradictions. Donald Trump spoke of improving relations with Russia, but dragged them to new lows with sanctions.
Joe Biden, by contrast, has overseen a thaw, while saying nasty things about Moscow.
Most recently, the Democratic Party politician has
renewed the New START treaty and ended American efforts to sabotage the Russian- and German-backed Nord Stream 2 pipeline,
efforts which were kicked off by his predecessor. But, as if to make up for it,
he seems to feel a need to bring out fiery and fear-mongering rhetoric at every opportunity.
So it was that during a visit to the office of the Director of National Intelligence on Tuesday, Biden talked up the threat posed by Russia, explaining its alleged aggressiveness as a product of its supposedly failing economy.
Biden
claimed
that his counterpart, President Vladimir Putin,
"has a real problem. He is sitting on top of an economy that has nuclear weapons and oil wealth and nothing else. Nothing else. Their economy is like the eighth ... largest in the world. He knows he's in real trouble - which makes him even more dangerous, in my opinion."