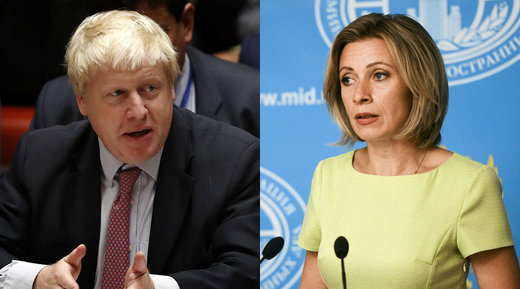 Boris Johnson just had his first run in with Russian Foreign Ministry spokeswoman Maria Zakharova, and he got destroyed via Facebook.
In an article on The Duran last week by Numan Abd al-Wahid entitled,
"How becoming British Foreign Secretary made Boris Johnson flip on Syria"
, we examined Boris Johnson's sudden flip flop on Syria, right after he was appointed British FM.
Author al-Wahid notes...
Following his appointment as British Foreign Secretary British politician Boris Johnson has without explanation transformed from a supporter of cooperation with Bashar Al-Assad, the Syrian government and Russia in the fight against Jihadi terrorism into a supporter alongside Saudi Arabia of regime change in Syria.
Boris' flip flop is easy to explain. By becoming British FM, Johnson got a gold card entrance into the globalist club.