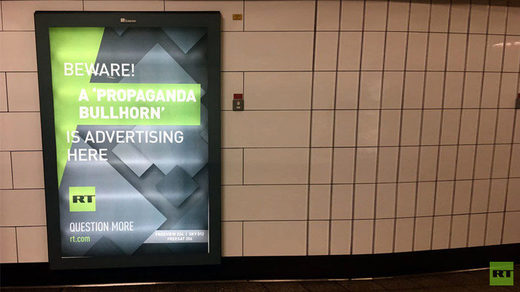 'Provocative adverts for Kremlin-owned television channel' is the familiar opening for the
Times
' latest knickers in a twist article on RT, as the Murdoch-owned broadsheet joined the angry scrum to condemn a tongue-in-cheek advertising campaign on the London Underground.
A commenter under the
Times article
itself poses perhaps the most pertinent question: "What happened to our world-famous sense of humor?"
The thrust of the piece is that the Labour Party has asked broadcasting regulator OFCOM to look at the RT ads, which pose ironic (that is a key word here) questions
such as 'The CIA calls us a propaganda machine. Find out what we call the CIA," or "Missed the train? Lost a vote? Blame it on us."