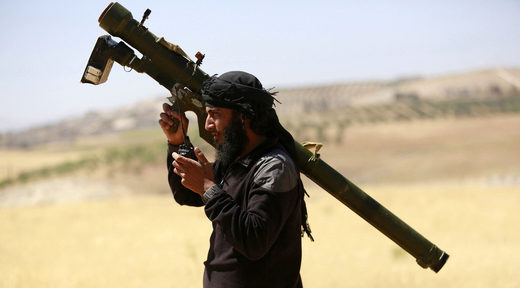 When you reach the stage of making a distinction between good terrorists and bad terrorists, not only are you defending the indefensible, you are engaged in the ugly business of sowing dragon's teeth.
Jahbat Al-Nusra
, which recently changed its name to Jabhat Fatah al-Sham, is a terrorist organization dripping in the blood of men, women, and children - people it has
butchered
across Syria over the past five years for the crime of praying to a different God than them, or else the same God in a different way.
Such an organization, you would automatically think, has no place in this world, with its eradication a priority for all right-thinking humanity. Not so when it comes to Washington.
During a
press briefing
in Washington on October 20, US State Department spokesman, John Kirby, was asked by a reporter, "Is the US fighting al-Nusrah [sic] in Syria at this time?" Kirby replied, "Our efforts militarily in Syria, as I said today, is against ISIS, against Daesh."
Kirby also said, "The only thing that stands between where we are now and a permanent and enduring ceasefire in Syria is Bashar al-Assad and his supporters," Kirby said. "We recognize Al-Nusra as a spoiler, we have concerns about co-mingling, I've talked about this ad nauseam."