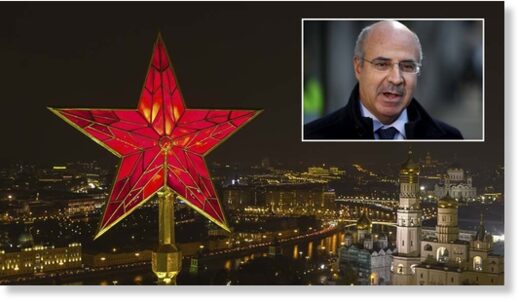 Convicted fraudster Bill Browder, now a prominent anti-Russia agitator in the West, is accusing British bank NatWest of closing his account due to a dastardly "black PR" campaign waged against him by malign actors in Moscow.
Browder's allegation, reiterated unquestioningly by
The Guardian
, has emerged via a report issued by
opaquely-funded
neoconservative think tank the Henry Jackson Society (HJS). The wealthy financier made a fortune in Russia, initially during the wild 1990s. However, like many foreigners and, indeed, locals operating in the country at the time, he found conditions tougher when regulation and oversight was tightened-up in the 2000s.
He was found guilty of evading around $40 million in taxes, and accused of siphoning off money to offshore accounts.
In 2005, he was banned from Russia, just a year after he had
written
supportively about Vladimir Putin's government in
The Moscow Times
. After this reversal in fortunes, he quickly turned against the Kremlin and reinvented himself as a vocal opponent of the president he'd once praised.
The HJS report warns that 'black PR,' an alleged practice said to be somehow exclusive to Russia, is seeping into Britain. It says it is used for discrediting individuals as part of political or business disputes, by creating or obtaining compromising material or by generating fake media reports on a particular individual or organization.
The obvious implication is that never before have falsehoods been disseminated by powerful state and non-state actors in order to damage reputations throughout the country's long, perfidious history.