The largest protest movement to hit Zimbabwe in a decade was kicked off by a relatively unknown Baptist preacher who made a video decrying corruption. Is it an accident that his video went viral, or does the popularity of his message reflect U.S. involvement?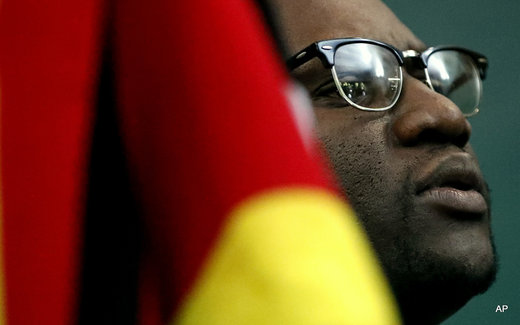 In reporting on Zimbabwe, the mainstream media gives the impression that recent protests rallying around the Twitter hashtag "
ThisFlag
" are an epic struggle against a corrupt dictatorship.
Robert Mugabe, the 92-year-old president of Zimbabwe and leader of the Zimbabwe African National Union - Patriotic Front (ZANU-PF), is presented as a "
dictator
" and "
authoritarian
," while his opponents are held up as advocates of democracy and human rights.
In its brief snapshot of Zimbabwe's politics, the Western press portrays Evan Mawarire, a Baptist preacher, as
a social media phenomenon
and "
Zimbabwe's most unlikely dissident
." Mainstream media accounts of his movement that spawned
the biggest protests against Mugabe in a decade
,
arrest for inciting public violence
, and most recently,
his flight to the United States
, portray him as kind of Martin Luther King Jr. figure, someone who is leading peaceful protest against corruption.