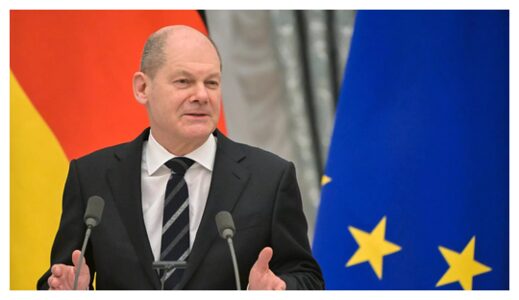 The leader of Germany's coalition government attempted to scapegoat Russia for his country's self-inflicted economic woes as Berlin faces the threat of deindustrialization.
In a recent address at the Social Democratic Party (SPD) congress, German Chancellor Olaf Scholz blamed Russia for halting gas supplies to Europe amid rising energy costs.He accused Russian President Vladimir Putin of stopping gas flows through a functional pipeline, significantly reducing Germany's gas intake and contributing to
a shortfall in Europe's energy reserves
.
"Russia: Yes, Russia stopped supplying energy to Europe... It was the Russian president who halted gas supplies through a working gas pipeline," Schoz stated. "This has implications for energy prices."
But that narrative collapses in light of his country's role in imposing sanctions on Moscow and restricting the flow of Russian energy to Western Europe.
Scholz's decision to
align with the US and Britain in sanctioning Russian energy
sources worsened Germany's problems.