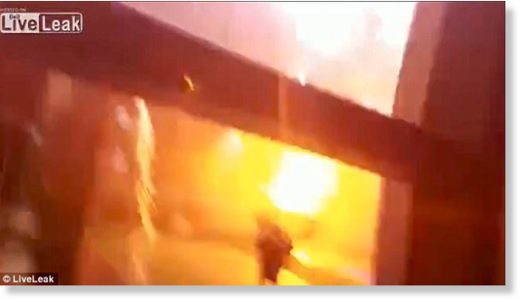 A shocking video has emerged of a child playing outside with an umbrella during a storm when lightning struck.
The 12-year-old boy was filmed holding an umbrella under a drain as it dumped water on him during heavy rain in the city of Posadas, Argentina.
But as he skipped into the sodden garden a lightning bolt struck in a searing flash of light before the video cut out.
Mum Carolina Kotur told local media that he survived the harrowing incident.
She said: 'It was morning, I was with my daughter in the room calming her, because she is scared of lightning.
'My son was walking in the rain and I started filming because I was making a joke, and right next to him the lightning struck.