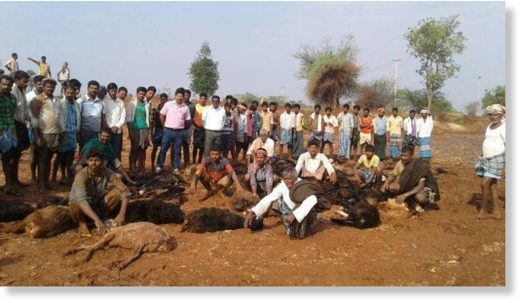 Around 55 sheep were killed due to lightning at Ujjaini village on the outskirts of Kudligi town in Ballari district on the intervening night of Thursday and Friday.
The incident happened when shepherd Pakkirappa was staying in a field along with the sheep. "There were thundershowers all through the night and at one point of time, lightning struck the flock of sheep killing 55 of them,'' Fakkirappa said.
Fakkirappa has informed the revenue officials about the loss and sought compensation. A team of revenue department officials and veterinary doctors visited the spot.