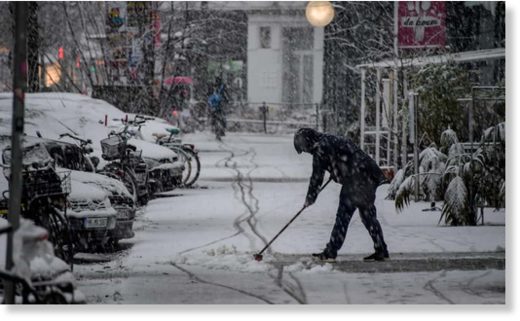 Severe storm batters Belgium, Germany, Netherlands and parts of UK, uprooting power lines and trees
Three people have been killed in the Netherlands and one person in Belgium, and all flights were briefly suspended at Schiphol airport in Amsterdam, as a severe storm battered north-west Europe.
The hub scrapped 260 flights amid gusts of nearly 90mph (140km/h). Schiphol later said some flights would resume as the storm moved inland, but there would be severe delays.