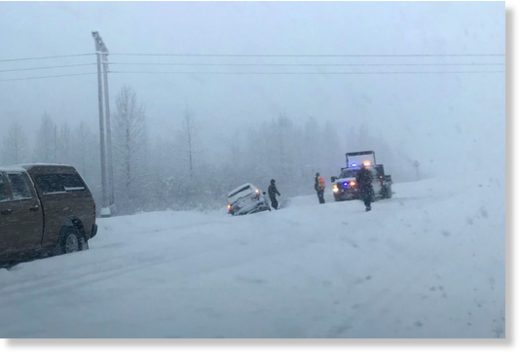 Strong winds and a double-digit dumping of snow made for precarious driving conditions along Turnagain Arm on Monday morning and through the early afternoon.
The storm subsided, but another is expected to hit mid-week.
Snow started falling late Sunday, said National Weather Service meteorologist Michael Kutz. About 15 inches of snow accumulated near Portage by Monday afternoon, he said.

Alaska Department of Transportation spokeswoman Shannon McCarthy said 18 inches of new snow was recorded in Girdwood on Monday.
Accumulation along Turnagain Pass was recorded at 10 inches or more by Monday afternoon.