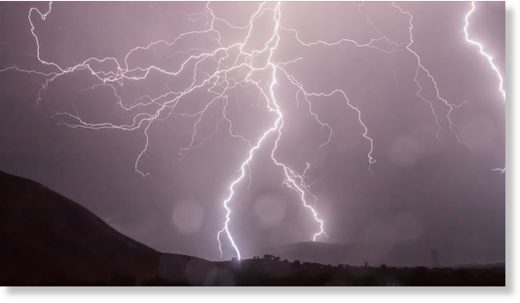 B.C. set a record for lightning strikes, but enjoyed the quietest fire season in years thanks to timely rainfall.
Environment and Climate Change Canada
has recorded 422,000 lightning strikes this year in the province,

far above the 18-year average of 266,000

.

July alone saw 264,344 lightning strikes

, said meteorologist Matt MacDonald.
"Leading into the summer people were on edge for another record wildfire season, given how dry it was this spring," he said.
In June, July and August — the meteorological summer — total rainfall was actually below normal in many parts of B.C. and it could have gone terribly wrong for our parched forests. But instead of long, warm spells punctuated by dry lightning storms, electrical activity was accompanied by rain.