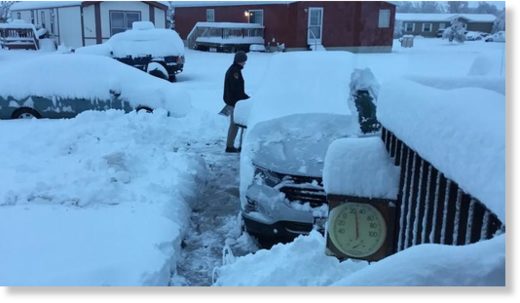 It's the latest that Rapid City has seen a foot or more of snow
A powerful storm system that brought severe weather to Texas, Oklahoma, Kansas, Nebraska, Missouri, and Arkansas has
brought an insane amount of snow to parts of South Dakota (and Colorado prior to that).
Since 1948, Rapid City, South Dakota has seen measurable snow only twice after May 21. The latest measurable snow on record for the city came on June 13, 1969.
The latest foot of snow on record was April 30, 1967.
Rapid City, along with Mt. Rushmore, have picked up a foot of snow (as of 10:30 a.m. Wednesday). Other towns outside of Rapid City, like Hisega and Rockerville, have picked up anywhere from a foot and a half to two feet of snow from this storm.