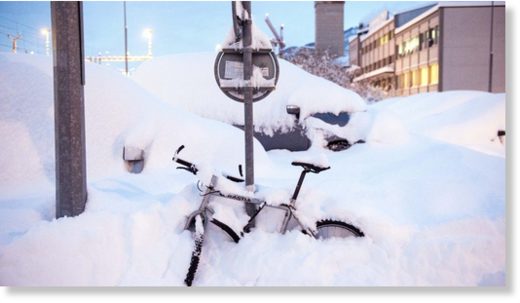 Police in the canton of Valais have warned skiers to keep on the marked runs as the avalanche risk rises to 3 or 4 out of 5 in resorts across the region.
Valais has experienced some of the heaviest December snowfall in years over the last few days, not just in the mountains
but down to the valley floor.
Sion, the cantonal capital,
received a record 65cms of snow over the weekend,
and pictures published by local paper
Le Nouvelliste
showed residents skiing down the streets.
Around 80cms fell at higher altitude.
While most of Switzerland experienced some snow on the weekend, temperatures warmed up on Sunday afternoon turning the precipitation to rain in many places, however the particular meteorological conditions in the Valais meant it kept snowing.