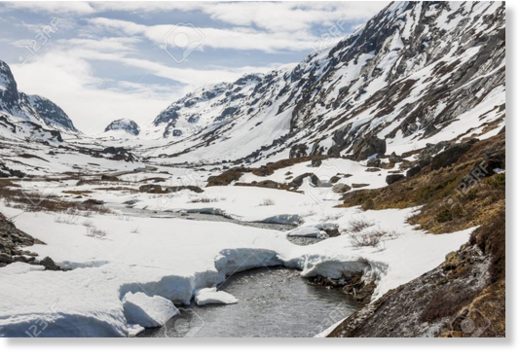 The mountains of Southern Norway are supposed to be welcoming summer tourists, hikers and cyclists at this time of year, but folks in Sognefjellet, Valdresflyet and Hardangervidda woke up Tuesday to find wet snow that had dusted the landscape.
With more snow expected this week
, highway officials are urging caution when driving on mountain roads.
All mountain passes remained open but the asphalt can be slick. State broadcaster NRK reported that highway officials at Statens vegvesen aren't demanding a shift to winter tires, but
warn that relatively cold temperatures are forecast for the rest of the week.
"Drive in accordance with weather conditions," was their standard advice