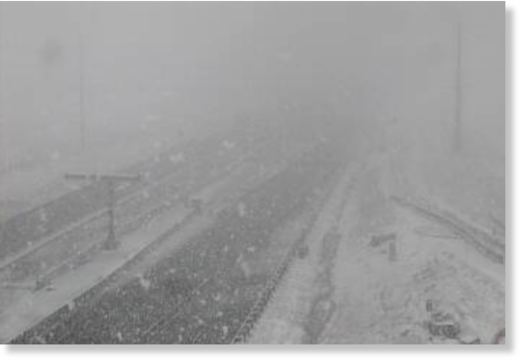 Snow has fallen in the Mile High City over nine straight months, spanning 245 days
A seemingly endless snow season has gripped the Mile High City, where flakes first flew in early September and fell again late Monday into Tuesday. A coating to a few inches of snow covered much of the Denver region Tuesday morning.
The snow accumulated mostly on grassy areas and caused few problems, but it extended one of Denver's longest snow seasons on record, spanning 245 days.
The first flakes of the season fell in the city on Sept. 8, when an inch fell just one day after high temperatures in the 90s. It was the first measurable September snow since 1994.
While small amounts of snow fell in October (four inches), November (five inches), December (seven inches) and January (3.1 inches), it wasn't until February that Denver really started to get dumped on.
"Seems like in February things seemed to turn around," said Jim Kalina, a meteorologist at the National Weather Service in Boulder, Colo.
"February [with 13.5 inches of snow], March [34 inches] and April [12.6 inches] were all above normal."