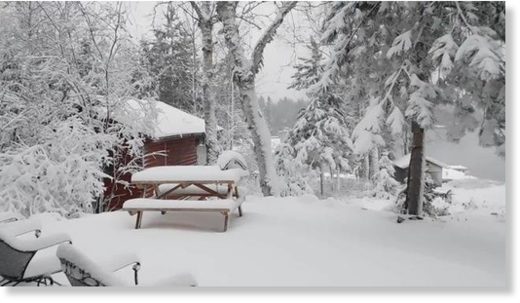 Some Wisconsinites to our North and Northwest had to break out the shovels and snowplows on Friday after the first snow storm of the season hit parts of Wisconsin and Minnesota.
According to the National Weather Service in Duluth, Minnesota,
Duluth received 10.6 inches of snow on Friday; the highest single day snowfall accumulation for October.
Some folks report seeing as much as 8-10" of snow in parts of Douglas County.
Total snowfall amounts from the event in the Gogebic range could end up being between 8-14" by the time the snow ends later on Saturday.