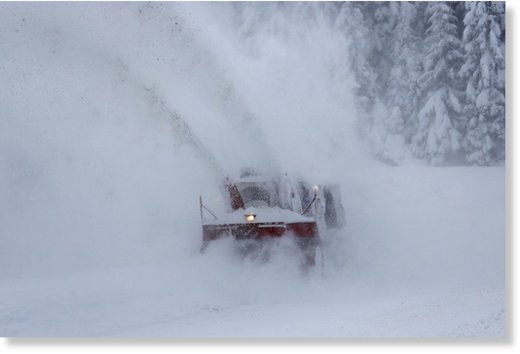 Blizzards swept parts of Europe on Friday, causing at least nine deaths, closing roads and resulting in traffic accidents, travel delays and medical evacuations.

In Poland, the cold snap was blamed for five deaths in 24 hours.
Three people died from hypothermia, while two more died from carbon monoxide poisoning caused by malfunctioning heaters, the government Security Center said.
Officials in neighboring Ukraine reported that four people had died from effects of the cold in the Lviv region near the Polish border.
In Romania, authorities said 90 people were rescued from stranded cars and that crews were working to save people stuck in some 30 cars on a major highway. More than 40 trains were not running due to snow on the tracks.
Senior emergency situations official Raed Arafat said Romanian authorities also evacuated 622 people who needed dialysis and 126 pregnant women. The blizzard is expected to ease off late Friday.