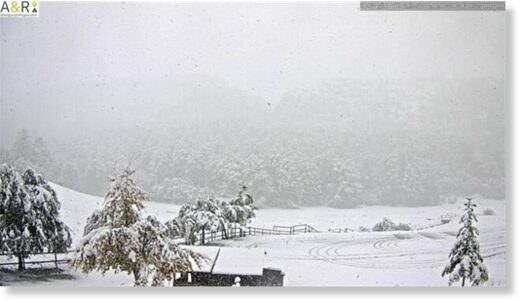 3 Oct 2020 -
The effects of storm Álex are felt at low elevations with snow thicknesses up to 25 cm.
The mercury dropped to 5C below zero in Cerler, the coldest temperature in Spain on Saturday, followed by Torla with minus 2.1C, and Panticosa with minus 1.8C, according the State Meteorological Agency (Aemet).
Along with this strong cooling, the Huesca Pyrenees has registered snowfalls ranging from 8cm in the Casa de Piedra Refuge at 1,600 meters to 30 cm (1 ft) in the Refuge from Bachimaña at 2,200 meters.