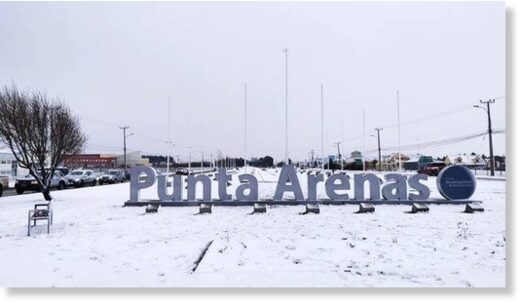 During the day, some traffic accidents with minor damages were reported in different sectors of Punta Arenas, as well as falls of people due to snow and frost.
In the early hours of yesterday, a heavy snow began to fall in Punta Arenas, which covered the main streets of the city in white, and even more so in the western sector.
This created problems for drivers, who found it difficult to walk, also considering that in recent days the flow of vehicles increased considerably.