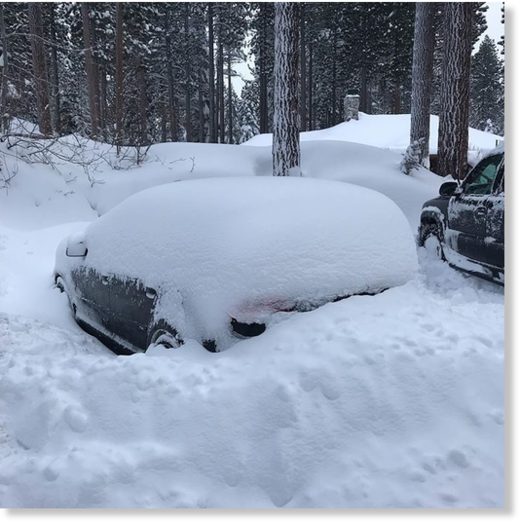 A winter storm
dumped over 3 feet of snow at some Lake Tahoe ski resorts in 24 hours.
The impressive numbers follow a light dusting Friday night and early Saturday morning.
Here are some snow totals from ski resorts on Lake Tahoe's South Shore and the Incline Village area as of Sunday morning:
Kirkwood Mountain Resort
reports 31 inches in 24 hours and a storm total of 35 inches.