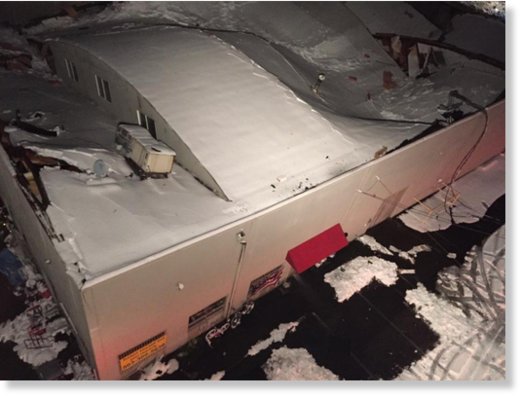 Hillsboro Fire Department early Thursday said a roof had collapsed on a produce warehouse in Hillsboro on Southeast Fourth.
Five people escaped unhurt, spokesman Storm Smith said.
Workers are not allowed to sleep inside the building, but they sometimes do, he said. Smith was not able to confirm that everyone affected worked at the warehouse.
Roof collapse at produce warehouse SE 4th. 2 people sleeping there escape unhurt. pic.twitter.com/fJpEgmyn1F

-- Hillsboro Fire Dept (@HillsboroFire) January 12, 2017
Utility workers turned off water and gas service to the building because both substances were leaking inside, Smith said.
Utilities being shut off to building following roof collapse. Broken sprinkler lines & nat gas hazard. pic.twitter.com/8wkPb0ETKU

-- Hillsboro Fire Dept (@HillsboroFire) January 12, 2017