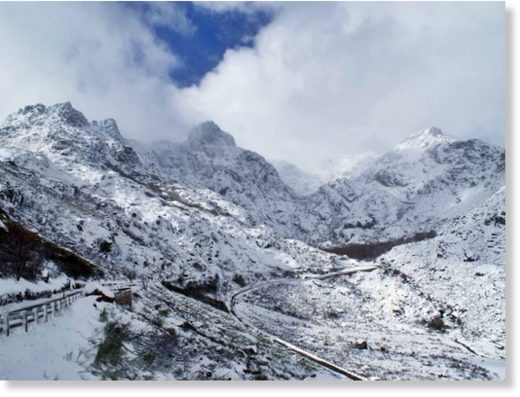 Access to the central highlands of Serra da Estrela has been cut today (Friday) following snow and adverse weather conditions.
The local rescue operations centre told Lusa that at around 9am on Friday morning there were road closures between Piornos/Torre, Torre/Lagoa Comprida, Lagoa Comprida/Loriga and Lagoa Comprida/Cruzamento do Sabugueiro.
The Portuguese Institute of the Sea and Atmosphere (IPMA) is forecasting "periods of very cloudy sky with showers that may fall as hail and snow above 800/1,000 metres in the north and centre of the country ".