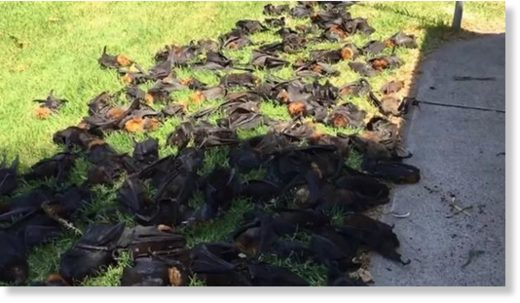 More than 700 flying foxes have died during a heatwave in the New South Wales Hunter region town of Singleton, with many of their corpses still hanging from trees.
The mass death at the Burdekin Park colony began Friday and peaked as temperatures hit 47C over the weekend, Wildlife Aid Inc bat coordinator Jaala Presland told 9news.com.au.
Video shows the native animals' lifeless bodies hanging upside down from trees and littering the ground of the town's central park.
"We had half a dozen [live bats brought in] on Friday evening. Saturday we knew the temperatures were looking high again and we had 80 come in, and the death was sort of starting to tally," Ms Presland said.