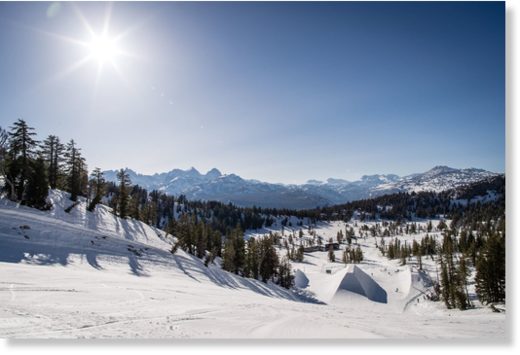 With the start of the ski season in Southern Africa, ski areas are open on six continents simultaneously, as of this weekend.
This is partly thanks to the fact that resorts will open for their winter or summer ski seasons on five continents this weekend.
Fresh snow has also fallen or is reported to be due to fall over the weekend in the Alps, Western North America, Africa, Australia, New Zealand and south America, so it's a snowy June picture on ski slopes worldwide.
About half a dozen ski areas are still operating in each of Europe and North America
(with Val d'Isere and Whistler Blackcomb due to re-open for summer glacier skiing this weekend and Mammoth pictured still open since last season) and the Gassan spring and summer ski area in Japan, Asia is also open in the northern hemisphere.