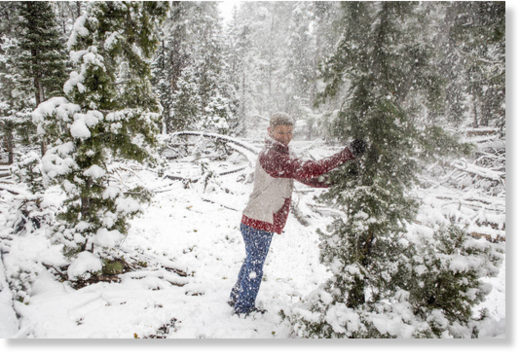 May came in like a lion Tuesday, as lightning flashed and thunderstorms pelted parts of the Las Vegas Valley, and snow covered higher-elevation areas on Mount Charleston.
Lightning was seen throughout the western valley, and flashes also were reported with storms over the central and south valley, the National Weather Service said.
"So it's basically everywhere," meteorologist Chelsea Kryston said.
McCarran International Airport received about 0.24 inches of rain in a 24-hour span, Kryston said. Rain fell harder in other parts of the valley, however, as Summerlin saw about 0.27 inches, Centennial Hills recorded about 0.31 inches and southeast Henderson received 0.42 inches.
The weather service issued a flood advisory late Tuesday that was set to end at 10:15 p.m.