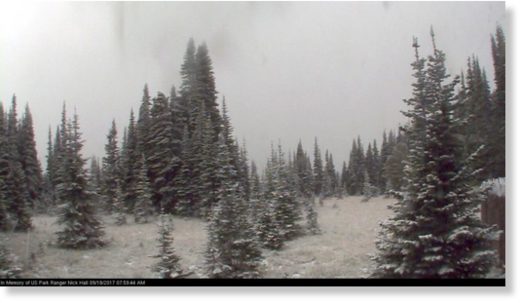 There wasn't much of a transitional period between Western Washington's dry summer weather and the inevitable wet fall and winter many of us dread.
After enjoying temperatures in the mid-to-high 70s Saturday, things cooled off Sunday and the rain returned.
Within three hours on Sunday, it rained five times as much in Seattle as it had between July through the first half of September.
By early Monday morning, it was snowing in the mountains.
"FIRST SNOW AT STEVENS PASS! September 18th, 2017!" a message on the
Stevens Pass Mountain Resort Facebook page read.