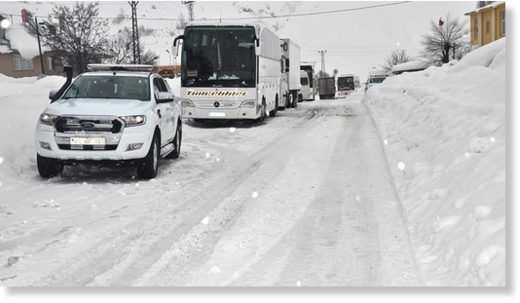 Roads to thousands of villages covered by thick snow
Harsh winter conditions dominate many parts of Turkey, affecting daily life.
An old woman in eastern Bingol province was killed when an avalanche of snow fell over her from the roof of her house.
The roads to thousands of villages across Turkey were covered with snow. In Ovacik district of eastern Tunceli province,
the height of snow reached three meters (10 feet).
Roads between Ankara-Izmir, Afyonkarahisar-Usak and Afyonkarahisar-Kutahya cities in western Turkey were blocked early Wednesday due to heavy snow.