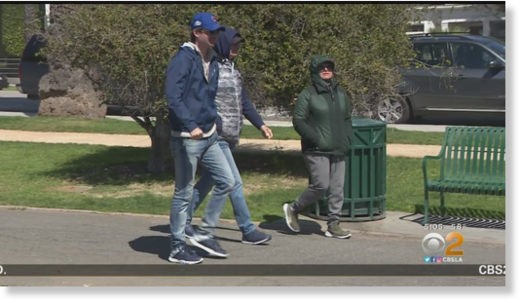 It has been one of the longest stretches ever recorded of high temperatures below 70 degrees in Southern California, and people are taking notice.
It was far from a good beach day in Santa Monica on Friday.
"I literally felt like I was going to be blown over into the ocean earlier," said Julie Marshall.
Strong winds and cold temperatures took many tourists out walking by surprise.
"This is a little bit different than what I'm used to," said Alex Sabur of Baltimore. "We are supposed to be warm not cold."