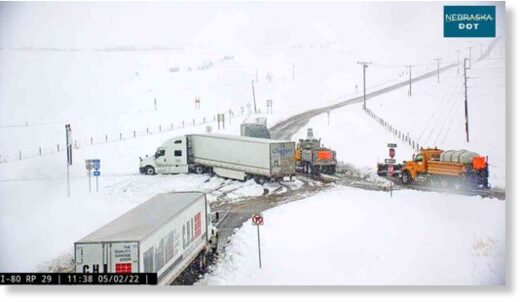 While Lincoln and the rest of eastern Nebraska were getting soaked with a steady rain Monday, parts of the Panhandle were seeing epic snowfall.
There was a report of 15 inches of snow near Kimball and 11 inches near Potter, according to the National Weather Service.
The heavy snow caused an hours-long closure of Interstate 80 on Monday from Big Springs to the Wyoming border. The Nebraska State Patrol said on Twitter that the weather conditions led to multiple crashes, causing the road to be shut down in both directions.
The heavy, wet snow also downed trees and power lines.
Parts of Kimball were without power briefly Monday morning because of downed power lines, the
Scottsbluff Star-Herald
reported.