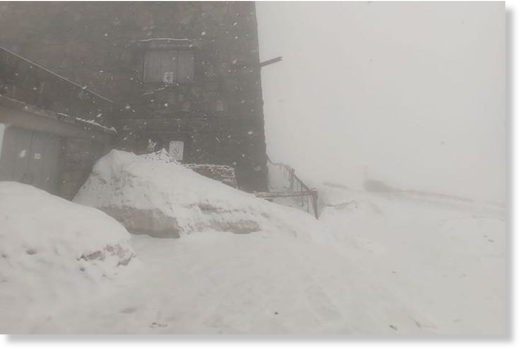 A downpour across the entire Ukrainian territory may last for almost the entire week.
It started snowing in the Carpathian Mountains on Sunday, May 24.
As of 13:15 on May 24, the air temperature on Mount Pip Ivan of Chornohora was +2 °C, the southwest wind was 7 meters per second; it was snowing," the Chornohirsky mountain search and
rescue post said on Facebook on May 24.