Via NASA: extra water vapor in the mesosphere is creating more glowing nighttime clouds
This summer, something strange has been happening in the mesosphere.
The mesosphere is a layer of the atmosphere so high that it almost touches space.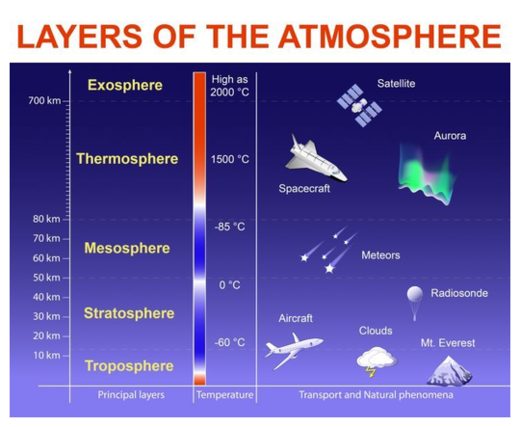 In the rarefied air 83 km above Earth's surface, summertime wisps of water vapor wrap themselves around specks of meteor smoke. The resulting swarms of ice crystals form noctilucent clouds (NLCs), which can be seen glowing in the night sky at high latitudes.
And, no, that's not the strange thing.