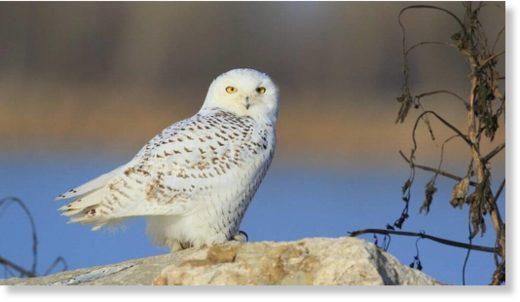 A snowy owl was found dead recently at Cheney Lake Reservoir.
It most likely starved to death.
It is among nearly a dozen snowy owls found dead this winter by wildlife officials,
and there may be more.
More than five dozen of the majestic white owls have shown up in Kansas this winter,
pushed far from their usual habitat of the Arctic.
"Several of us, based on information, believe three-fourths of the owls seen in Kansas will not survive,"
said Chuck Otte, secretary of the Kansas Ornithological Society. "That's not uncommon. These are first-year birds hatched this year. In the wild, 80 percent of birds do not survive the first 12 months. People get upset about this but it's a rough world out there."