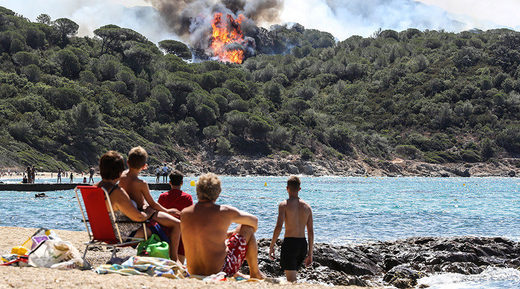 Thousands of people including holidaymakers have been evacuated in southern France as massive wildfires rage across the French Riviera and Corsica. Locals and authorities say the areas affected by the fires resemble "apocalyptic scenes."
"The evacuations, at least 10,000, followed the progression of the fire. It's an area that doubles or triples its population in summer," a fire service official
told
AFP near the Bormes-les-Mimosas commune in the Provence-Alpes-Côte d'Azur region of southeast France.