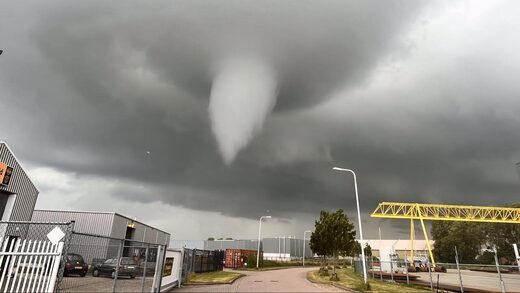 A tornado left a trail of destruction in and around the Dutch city of Zierikzee this afternoon.
According to
the
Zeeland Safety Region
nine people were injured and one person died
.
The tornado tore roof tiles from a church, damaged trampolines and uprooted trees. At least four homes had their roof blown off and a facade of at least one home collapsed. Ten to twenty houses became temporarily uninhabitable.