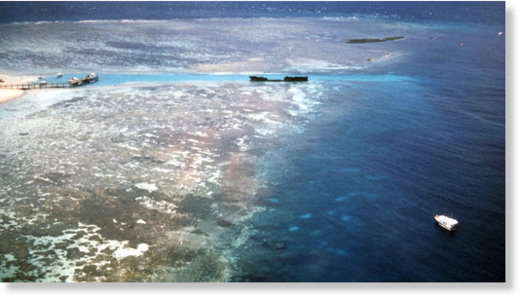 Australia's Great Barrier Reef is so damaged it is undergoing a "complete ecosystem collapse," scientists monitoring the area have warned.
Parts of the Queensland reef are still bleaching even in the Southern Hemisphere's winter, and fish populations are disappearing. The Great Barrier Reef has suffered from bleaching in as much as 93 percent of the reef, with 80 percent enduring severe bleaching, Climate Central
reported
in April.
Coral Watch's Justin Marshall spent a week surveying reefs near Queensland's Lizard Island and said the lack of fish was the most shocking discovery. "I was seeing a lot less than 50 percent of what was there [before]. Some species I wasn't seeing at all," he
told
the
Guardian
.
Coral bleaching is the result of warming sea water which causes coral to release algae in an effort to cool. The algae give coral its color. When the coral is unable to cool down and find new algae, it dies and turns a white color. The dead coral then attracts dark algae which give it a brown appearance.
This dark, or 'turf', algae block the fish from food and shelter, which causes fish populations to deplete through dying or relocating to more promising food sources.