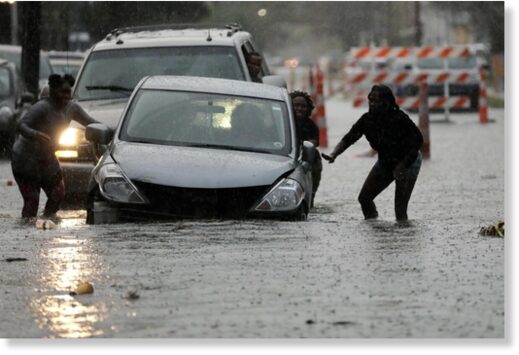 A line of severe thunderstorms dumped several inches of rain on the metro area early Wednesday evening, flooding streets throughout New Orleans and Jefferson parishes.
According to measurements taken by the New Orleans Sewerage and Water Board, 3.71 inches fell in parts of the Lower 9th Ward, 3.27 inches fell in parts of Lakeview, 3.21 in the Upper 9th Ward, 2.97 inches fell at Orleans Avenue near City Park and Broad Street in Midcity, and 2.82 inches fell in parts of Treme. Many other parts of the city got more than 2 inches.
The National Weather Service issued a severe thunderstorm warning just before 4 p.m. on Wednesday for western Orleans and north/central Jefferson parishes.
The warning is in effect until 4:45 p.m. and the city has lifted restrictions on parking on the neutral ground.