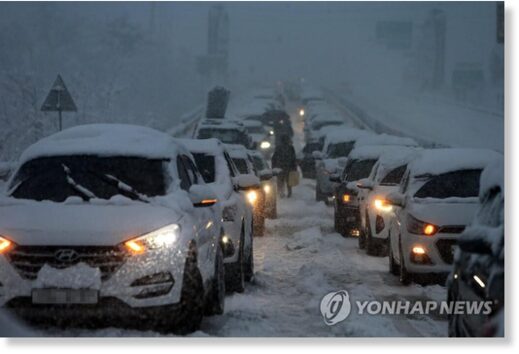 One person was killed and dozens were injured in traffic accidents caused by heavy snowfall in the country's northeast, officials said Tuesday.
Gangwon Province received up to 90 centimeters of snow in the mountains
and 5-20 cm inland between Monday and Tuesday afternoon, according to local weather authorities.
The snow caused severe traffic congestion and road closures across the province, leading to 79 traffic accidents and multiple casualties, according to firefighting officials.
A man in his 50s was killed after he was hit by a car near a tunnel on a highway linking Seoul to Yangyang, 215 kilometers east of the capital.