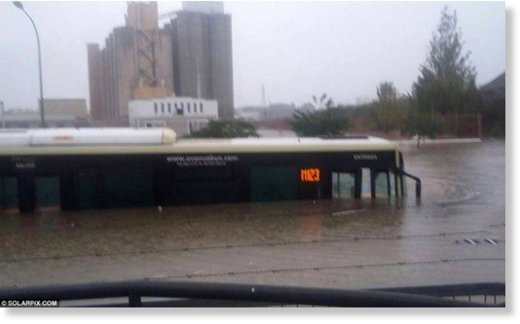 Severe flash flooding in southern Spain has has left one woman dead and forced authorities to issue a
''red alert'', the country's highest public safety warning.
Around 100 cubic metres of rain are estimated to have fallen within 28 hours.
The 26-year old victim is said to have been in the basement of a nightclub during the deluge.