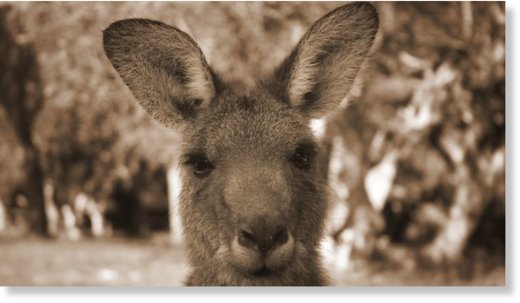 A man has been injured and a beloved family dog killed after a kangaroo jumped over a fence into the backyard of a Melbourne home.
Gloria Lewis and her family woke on Saturday morning to the sound of her Husky crying in the backyard of her Keilor residence.
After rushing downstairs, Ms Lewis found a two-metre tall eastern grey kangaroo attacking her other dog, a Pomeranian named Monty.
In an attempt to save her dog, Ms Lewis called police and Wildlife Victoria for advice.
"Wildlife Victoria recommended we make loud noises with objects to distract the animal and send a photo to rangers," Ms Lewis told 9NEWS.
"Even after an hour, no-one came."