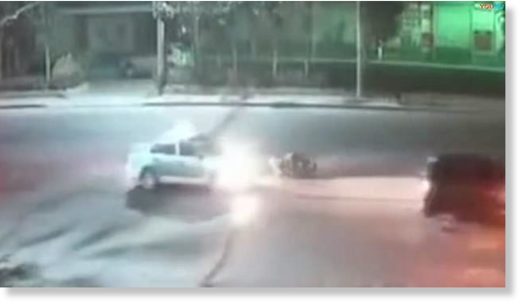 A woman was saved by a heroic bus driver while being attacked by a Tibetan Mastiff in the middle of a road in east China.
CCTV footage captured the moment the driver fended off the dangerous dog with a fire extinguisher.
The woman and the driver have been taken to hospital by onlookers, and the dog is still at large.
According to
The Paper,
Ms Song saw a Tibetan Mastiff wandering in the middle of the traffic on her way back home in Zibo, Shandong Province.
The canine, usually favoured by rich Chinese people, started to attack her when it spotted her at the lane barriers.
Surveillance video shows the dog pounces onto Ms Song suddenly and attacks her.