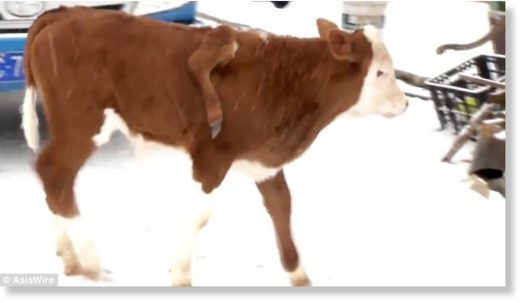 A farmer in China was astonished to find one of his new-born bull calves had an extra leg on its back.
The mutant animal seems unaffected by the extra limb and is developing otherwise normally.
The animal was born on a farm near Muling city in the Heilongjiang Province of north-east China.
The leg complete with cloven hoof grows out from the young bull's back. It's just behind its shoulder, and hangs down its right side.
A gene mutation is thought to be behind the extra limb.