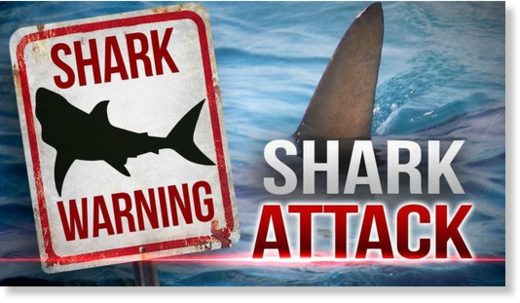 Dylan McWilliams, a visitor from Colorado was attacked by a small shark at Shipwreck's Beach early Thursday.
McWilliams, a 29-year-old bodyboarder, was surfing in Keoneloa Bay about 7:30 a.m. when he was attacked by an estimated six-foot shark. Spectators say the man was bitten on the right leg while floating north of Shipwreck's and close to the jumping cliff favored by area fishermen.
Beach-goers said the surfer suffered three small puncture wounds. Emergency responders stopped the initial bleeding. The man sustained non-life threatening injuries and was transported by a private vehicle to seek medical care.