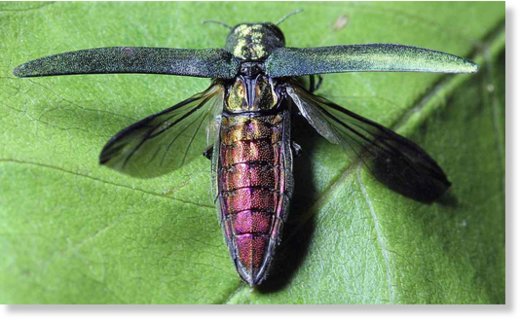 Millions of tiny wasps that are natural parasites for the emerald ash borer have been released into wooded areas in 24 states of the US to try and peg back the tree-killing insect's advances.
The US Department of Agriculture has researched and approved for release four species of parasitic wasps that naturally target the larval and egg stages of the ash borer, which has killed an estimated 38m ash trees in urban and residential areas. The estimated cost of treating, removing and replacing the lost trees is $25bn, according to a report written by USDA and US Forest Service entomologists.
On average, federal and state resource managers spend more than $29m per year to manage ash borer populations.