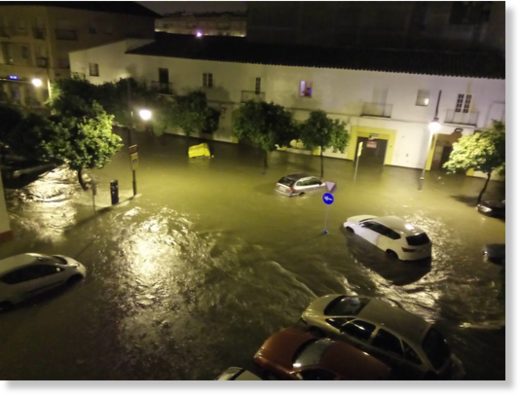 Emergency teams in Southern Spain carried out flood rescues on 18 October, 2017, after torrential rain in parts of Andalusia.
Severe flooding was reported in parts of Cadiz province, along with some surface flooding and rockfalls in parts of Malaga province.
According to Spain meteorological agency AEMet (Agencia Estatal de Meteorología) Grazalema in Cádiz
recorded 111.4 mm of rain in 24 hours between 17 and 18 October. El Bosque in Cádiz recorded 96.0 mm.
Images on Social Media showed flood water raging through streets of Jerez de la Frontera in Cadiz.