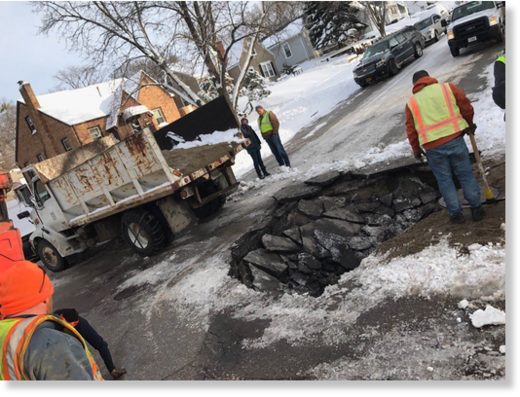 A Sioux City snowplow was swallowed by a street sinkhole Friday afternoon.
The street caved around 4:30 p.m. while the dump truck was traveling eastbound at the intersection of Pierce and 30th streets.
The back of the truck was filled with sand and had to be lifted out of the hole by a crane while another tow truck pulled it forward.
There were no injuries reported.