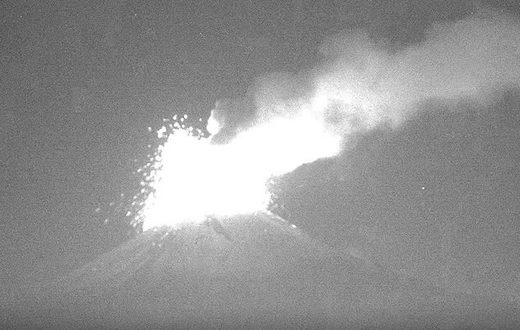 Mexico's National Center for Disaster Prevention said the Popocatépetl volcano launched incandescent lava fragments more than half a mile away from its crater.
The disaster prevention center, or CENAPRED, on Thursday said
Popocatépetl erupted 19 times in the prior 24 hours, had 82 volcanic plumes and had five volcano tectonic earthquakes
-- measuring in magnitudes 1.5, 1.6, 1.5, 1.4 and 1.3 , respectively.
CENAPRED also said it recorded 20 minutes of a low-amplitude harmonic tremor, as well as a plume mostly of water vapor and gas with low ash content that lasted nearly three hours and rose up to 1.2 miles.