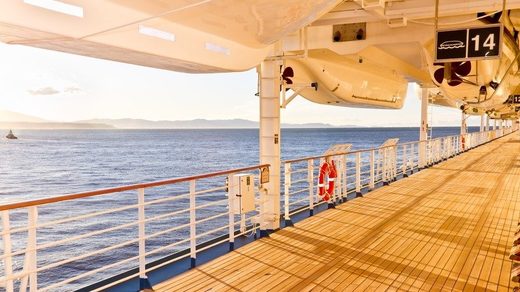 A British holidaymaker who fell off the back of a cruise ship into the Adriatic Sea said she's lucky to be alive after she managed to survive 10 hours in open water.
The woman was rescued on Sunday morning by a coast guard team hours after she went missing from the Norwegian Star cruise ship in waters between Italy and Croatia. The woman, who has now been identified as 47-year-old British citizen Kay Longstaff, reportedly fell into the sea from the 294 meter (964ft) vessel at around midnight on Saturday.
After a rescue operation was put in place, the woman was eventually observed by the Croatian coast guard patrol vessel Cavtat and pulled from the sea at approximately 9.45am local time, reported Croatia's
HRT News
.
Speaking to local media, Longstaff thanked rescuers for finding her against the odds.