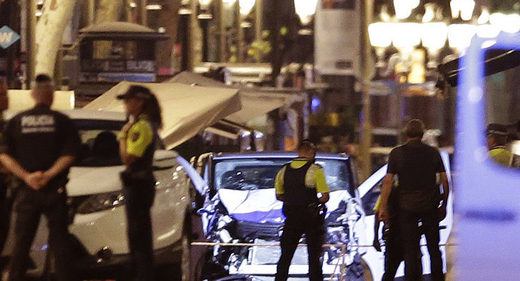 According to police, some 120 gas canisters found for "one or more" attacks in the Spanish city of Barcelona in the region of Catalonia.
According to the Catalan police chief, Thursday's attack hasn't been "committed on the full scale" because explosives had been destroyed as a result of an accidental blast in Alcanar a day before the terror attacks.
"We're starting to see clearly that (the Alcanar house) was the place where they were preparing explosives for one or more attacks in the city of Barcelona," Josep Lluis Trapero, chief of Catalonia's police force (Mossos d'Esquadra) said.
Catalan police also said that the ramming attack in Barcelona was conducted by one person. Police still don't know if the attack perpetrator is still at large. He may have crossed the Spanish border with France. The police added that the increased measures of control were still in place in Catalonia, especially on the border with France.
"We think that one person committed this crime," Trapero said at a press conference, broadcast on the El Pais newspaper's website.
"Investigation goes on and we keep on working. We are looking for a person related to the attack, but we can't confirm degree of [his] authorship," the police wrote on Twitter.