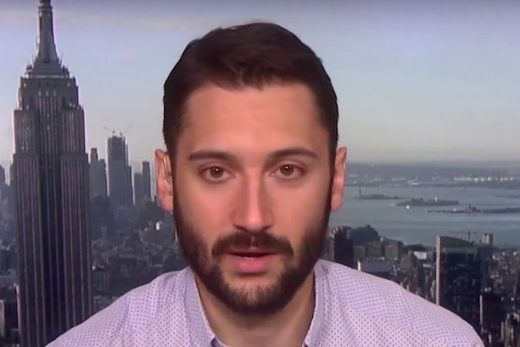 Ahead of Monday's
gun-rights rally
in Virginia, NBC News reporter Ben Collins
labeled the event
a "white nationalist" gathering Sunday, even as he warned against spreading "made-up stuff" on Twitter --
prompting scores of critics to point out the apparent irony
, and to condemn his network for sanctioning Collins' checkered reporting on the so-called "dystopia beat."
"Reporters covering tomorrow's white nationalist rally in Virginia, I'm absolutely begging you: Verify information before you send it out tomorrow, even if it's a very sensational rumor you heard from a cop," Collins wrote in his since-deleted tweet. "Don't become a hero in neo-Nazi propaganda circles with made-up stuff."
Defending his post from a torrent of criticism, Collins initially argued that federal law enforcement had arrested
six suspected Neo-Nazis
in advance of the rally in states including Georgia, Maryland and Delaware, with some of the suspects apparently intending to travel to the Richmond rally.