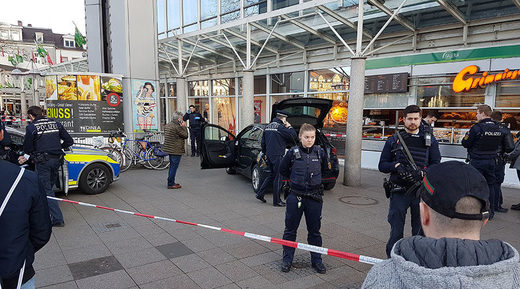 A man armed with a knife has driven a car into people in the southern German city of Heidelberg, injuring three pedestrians, according to police. The suspect was shot after a short standoff with officers and taken to the hospital.
The incident occurred in Heidelberg's central square at around 16:00 local time (15:00 GMT), when a car drove into a group of people standing in front of a local bakery, German media report. Rhein-Neckar Zeitung
reports
that he deliberately drove into the crowd, citing eyewitnesses. However, this has not been confirmed by police.
The suspect, who was armed with a knife, then fled the scene and was later stopped by a police patrol. He was shot by an officer following a short standoff and was taken to the hospital with serious injuries.