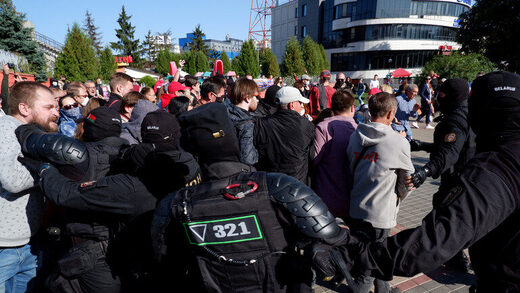 Belarusian cops employed tear gas and flashbang devices to disperse a rally against the country's long-time President Alexander Lukashenko, on Sunday, in the country's second largest city, Gomel.
Police said they resorted to using the equipment because "some people acted inadequately." The flashbangs were fired only as warning shots, a spokesman insisted.
Videos from the scene showed a large group of demonstrators advancing on officers in balaclavas and full riot gear, who were blocking the street.