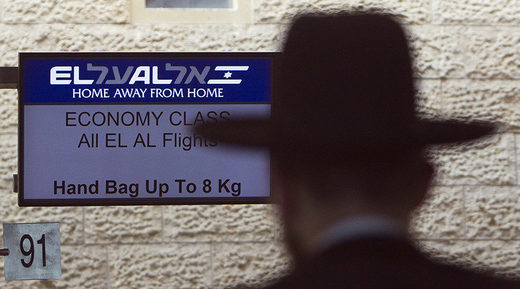 Israeli airline El Al can no longer ask women to switch seats if ultra-Orthodox men object to sitting next to them, a court has ruled, after a case was brought by a Holocaust survivor who said she was humiliated after being asked to move.
The Jerusalem-based Israel Religious Action Center (IRAC), which was representing the plaintiff, announced the court's decision on Wednesday.
"Huge victory in IRAC's long fought battle against gender segregation in the public sphere - court tells El Al airline women do not need to move seats for men,"
the group, which is a public and legal advocacy branch of the Israel Movement for Progressive Judaism,
said
in a statement.
The court decision follows a lawsuit filed by 83-year-old Holocaust survivor Renee Rabinowitz. In 2015, a flight attendant on board an El Al flight from Newark to Tel Aviv asked her to move. According to the airline, it tries to make concessions to ultra-Orthodox men who cite religious beliefs in their requests not to be seated near any women other than their own wives.