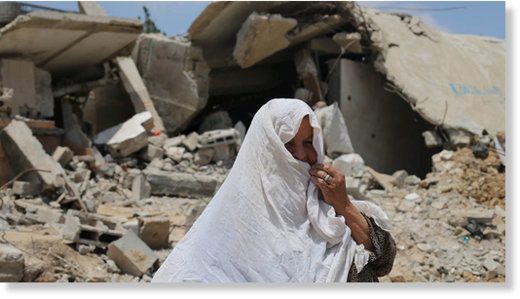 Palestinians are outraged at the decision by the Israeli military to clear its forces of wrongdoing over airstrikes carried out in Gaza in 2014. One activist told RT it's now time international tribunals stepped in to deal with Israel.
The Israeli military on Wednesday closed seven alleged war crimes cases in which its forces were accused of causing civilian deaths. The decision came after an internal investigation in which testimonies from Gaza residents and Israeli officers were collected and compared.
"After reviewing the factual findings and the material collated by the FFA Mechanism (General Staff Mechanism for Fact-Finding Assessments), the MAG found that the targeting processes in question accorded with Israeli domestic law and international law requirements," a press release from the IDF Military Advocate General (MAG)
reads
.
The closed cases include the bombings of a United Nations school and a "European Hospital" in the Gaza strip, as well as three separate airstrikes on residential areas that killed 34 Palestinians.
The biggest loss of life took place in the southern Gaza town of Rafah on August 1, 2014, when 15 members of the Palestinian Zoroub family were killed. The IDF claims the house where the Zoroub family lived was at the time used as a command center by Hamas - the governing authority of the Gaza Strip but considered a terrorist organization by Israel - and that a senior Hamas commander, Nazmi Zoroub, was hiding in the building.