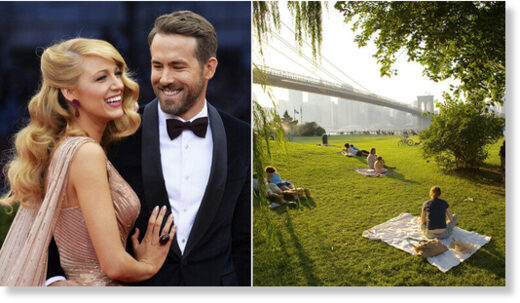 According to disingenuous race hustlers the simple act of eating outdoors is evocative of lynching and Ryan Reynolds getting married at a old plantation glamorises slavery. How is anyone taking this nonsense seriously?
Picnics are the latest activity to have the shadow of racism cast across them by the perpetually offended, who must devote inordinate amounts of their waking hours searching for new "outrages" to be outraged about.
The theory behind why the simple act of eating outdoors may be an act of white supremacy apparently stems from the fact that terrible people in old Dixie sometimes had picnics at lynchings.
According to Treva Lindsey, an associate professor of women's studies at Ohio State University, "The word, picnic, carries with it the memory that there was a time when white folks gathered to eat outside, burning black flesh would be on the menu."