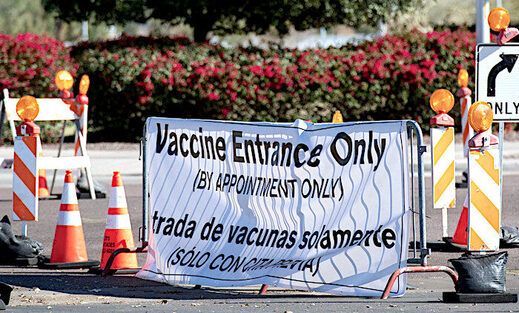 Arizona Governor Doug Ducey says the state's progress in the immunization campaign means
the nearly yearlong school mask mandate can be repealed and that there is no need for people to present proof of vaccination.
The Republican governor signed an executive order prohibiting state and local officials from requiring people to provide their vaccination status
in order to receive services or enter a specific area.
Arizona residents must not be required to share their private medical data, Ducey tweeted.
"While we strongly recommend all Arizonans get the #COVID19 vaccine, it's not mandated in our state - and it never will be,"
he wrote.
Ducey added that nearly 4.5 million vaccine doses have been administered across the state with a population of over 7.2 million. He said that over 1.9 million people have been fully vaccinated in Arizona to date.