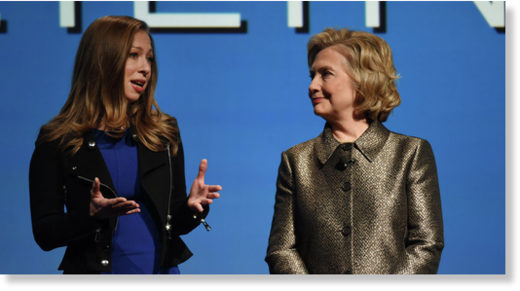 Chelsea Clinton, at just 37 years old, is set to receive a lifetime achievement award from Variety Magazine at their annual "Women in Power" luncheon next month.

Comment: Question is: Who at Variety Magazine was bribed and cajoled into setting up this bit of ridiculousness?


Clinton, best known for being the daughter of former US President Bill Clinton and former Secretary of State Hillary Clinton,
is the current vice chair of the Clinton Foundation, which has been at the center of multiple pay-to-play foreign donation scandals
. She has also faced criticism for using foundation funds to pay for her wedding, living expenses and taxes on gifts of cash from her parents.
The investigation into her getting paid for campaigning, using foundation resources for her wedding and life for a decade, taxes on money from her parents ...," Doug Band, formerly a top aide to Bill Clinton, wrote to Hillary Clinton adviser John Podesta in an email released by WikiLeaks during the election season. "I hope that you will speak to her and end this. Once we go down this road ..."