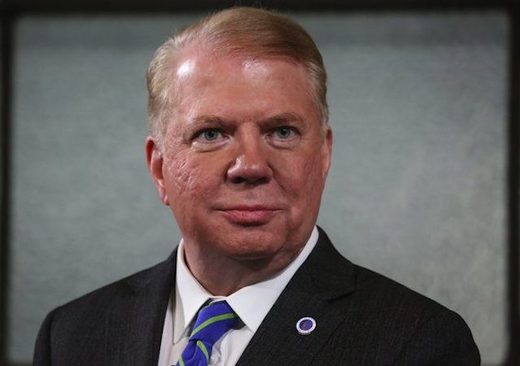 Three men have now come forward and accused Seattle Mayor Ed Murray of sexually abusing them when they were children in the 1980's. Delvonn Heckard, one of the alleged victims, filed a lawsuit against the mayor this month, setting off a firestorm of controversy for the mayor now accused of pedophilia.
Heckard claims Murray abused him when he was a teen. According to the
Seattle Times
, the mayor
"sexually abused the crack-cocaine addicted teen on numerous occasions for payments of $10 to $20" starting in 1986 when the boy was just 15 years old. "Two other men, Jeff Simpson and Lloyd Anderson, also have said Murray sexually abused them as teenagers while living in Portland in the early 1980s. They have not filed lawsuits."
Now, Heckard's lawyers are claiming the police are shielding the mayor from yet another scandal. The lawyers were provided screen shots from a computer-assisted dispatch (CAD) of at least 8 police officers to the mayor's home on the night of June 24th, the same night as the Gay Pride parade being held in the town.
The snapshots were provided by an anonymous whistleblower who said that Murray called Seattle's Police Chief Kathleen O'Toole to deal with a problem, sources say, involving a shirtless man demanding to get his clothes back. O'Toole reportedly responded to the scene and dealt with the matter quietly,

without any police report being filed.