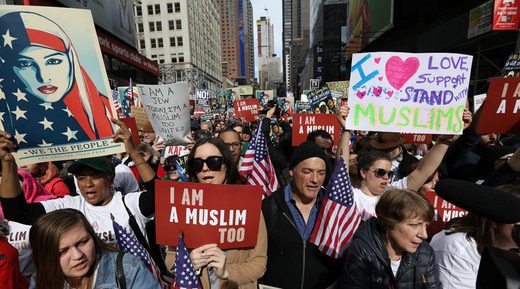 Protesters took to the streets of New York City's Times Square to take part in the #IAmAMuslimToo march, while separate anti-Trump demonstrations took place in other US cities.
The rallies are aimed at speaking out against President Donald Trump's recent travel ban on seven mainly-Muslim countries, and to highlight interfaith solidarity among the American population.
The so-called 'muslim travel ban' has faced widespread condemnation both at home and abroad and is currently embroiled in legal challenges across the United States with the president vowing to redraft the executive order as early as next week.