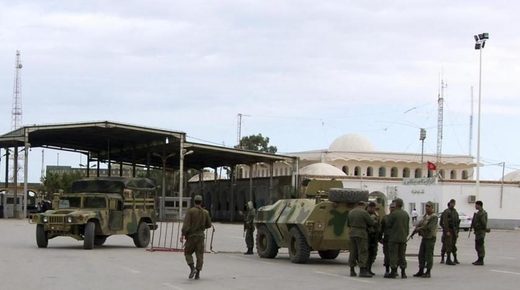 A Tunisian soldier was killed and six others injured when a landmine exploded on Monday followed by a fire exchange with a terror group in the central region of western Tunisia, Colonel Belhassen al-Waslati, spokesman for the Tunisian Ministry of Defense, said.
Injured soldiers were transferred to the regional hospital in Kasserine to receive the necessary treatment.
He said that a mine exploded during a military patrol combing Kasserine Mountains in pursuit of terrorists that attacked the local population during the past few days and seized food supplies to families living close to military zone.