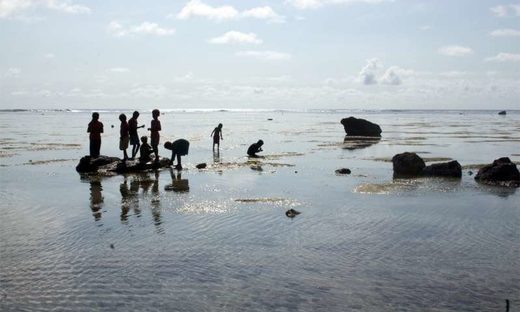 Long before the advent of social media, human social networks were built around sharing a much more essential commodity: food. Now, researchers reporting on the food sharing networks of two contemporary groups of hunter-gatherers in the Cell Press journal
Current Biology
on July 21 provide new insight into fundamental nature of human social organization.
The new work reveals surprising similarities between the Agta of the Philippines and Mbendjele of the Republic of Congo.
In both places, individuals maintain a three-tiered social network that appears to buffer them against day-to-day shortfalls
in foraging returns.
"Previous research has suggested that social networks across human cultures are structured in similar ways," says Mark Dyble (@DybleMark) of University College London. "Across societies, there appear to be similar limits on the number of social relationships individuals are able to maintain, and
many societies are said to have a 'multilevel' structur
e. Our work on contemporary hunter-gatherer groups sheds light on how this distinctive
social structure
may have benefited humans in our hunting-and-gathering past."