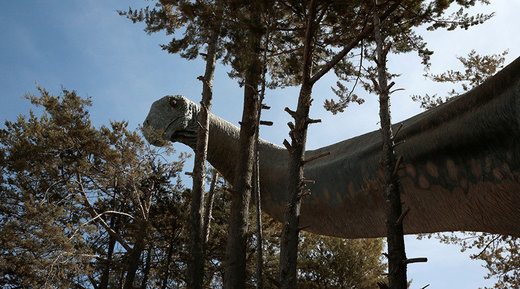 The discovery of a giant dino skeleton by a farmer in Australia has led to new theories as to how and why they spread around the world.
Researchers have theorized that the 15-meter-long sauropod made its way to Australia thanks to global warming.
Savannasaurus elliottorum, named after David Elliott, the sheep farmer who discovered its remains, was unearthed in 2005 in Winton, Queensland, but has taken ten years to study, with the latest research published this week in Scientific Reports.