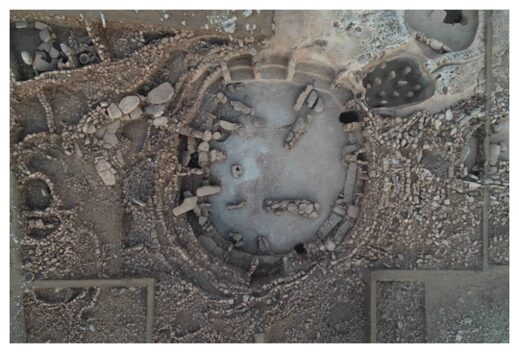 After Göbeklitepe in Şanlıurfa, which sheds light on 12,000 years ago in human history and is considered one of the greatest discoveries in the world of archeology, new studies were started in the same region under the name of "Taş Tepeler".
Republic of Türkiye Ministry of Culture
and Tourism and the Türkiye Tourism Promotion and Development Agency (TGA) presented Taş Tepeler, a project that aims to reveal the land where the change in human history took place and a great transformation from the hunter-gatherer way of living to agriculture, with a series of visits, meetings, and events from 21 to 27 September 2021.
TAŞ TEPELER Project
involves archaeological excavations and research carried out in seven areas: Göbeklitepe, Karahantepe, Gürcütepe,
Sayburç
, Çakmaktepe, Sefertepe and the Yeni Mahalle mound.
The Şanlıurfa region is home to the
first examples of organized labour and specialization in the history of civilization.
Between 2021 and 2024, excavations will be carried out in a total of 12 locations, including Karahantepe, a site with more than 250 T-shaped megalith blocks similar to those found in the UNESCO World Heritage Site, Göbeklitepe. It is believed that the finds from these excavations will make considerable and far-reaching contributions to our knowledge of humanity in prehistoric times, including their daily lives and rituals.
It is estimated that there are several sites in Şanlıurfa similar to Göbeklitepe, which reflect the early phases of the Neolithic Age.