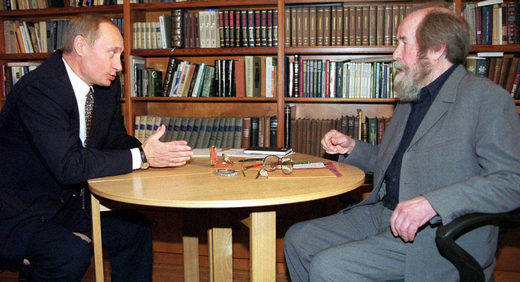 The recent film,
The Death of Stalin
, should be shown to all those millions of millennials in the United States who still harbor romantic delusions about communism. According to the findings of a poll, as reported in the
Washington Times
last year, almost a third of millennials expressed an admiration for Karl Marx and almost a quarter admired Lenin. The same poll showed that millennials are far less likely than previous generations to have a negative view of communism. Only thirty-six percent said they had a "very unfavorable" impression of an ideology which has killed tens of millions of people in the past century. As tragic and comic as this ignorance is, it is no more tragic and comic than the ignorance of those who insist of conflating contemporary Russia with the Soviet Union, seeking thereby to reignite the Cold War with its nuclear doomsday option of Mutually Assured Destruction, the acronym of which is quite literally and appropriately MAD!
As a means of exposing those who insist of seeing Russian President Vladimir Putin as a reincarnation of Josef Stalin, it would be good to look at Putin's relationship with the great Soviet dissident and anti-communist hero, Alexander Solzhenitsyn, whose centenary we celebrate this year.