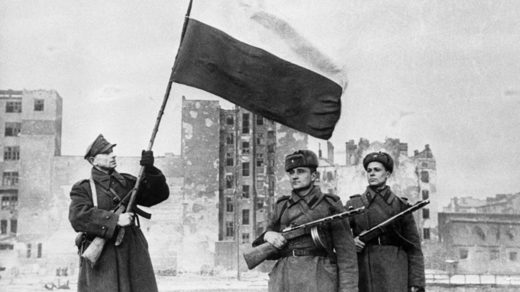 Warsaw was liberated by Soviet forces 75 years ago today — and
Polish officials have cloaked the pivotal event in myths ever since
. Yet, newly-released historical documents help shed some light on the truth.
Official
Warsaw had
no plans
to celebrate this date
— but it is not the first time that Poland has ignored the liberation of its state capital. Since the collapse of the Soviet Bloc in the early 1990s, politicians across Eastern European have pushed the notion that the Soviet Union and Nazi Germany were equally
responsible
for instigating World War II — and the idea that Red Army soldiers led a brutal occupation, instead of liberating Poland, has firmly found its place in the nation's history books.
That view continues to prevail in some other European states, too — but a trove of recently-declassified wartime documents, published by the Russian Defense Ministry, tells a different story.
Myth 1: 'Only the Home Army were true heroes'
With Poland under Nazi occupation, the Home Army (Armia Krajowa/AK), which supported the country's London-based government-in-exile, became a dominant resistance movement. Decades on, the AK are lionized by many in modern Poland as the true heroes and patriots of history, while Poles who helped Soviet forces are often demonized as traitors.
The AK are hailed in annual ceremonies around a white obelisk erected in the 90s in downtown Warsaw to honor their efforts. In 2019, President Andrzej Duda
honored
surviving AK members as role models and a
"precious treasure of history."