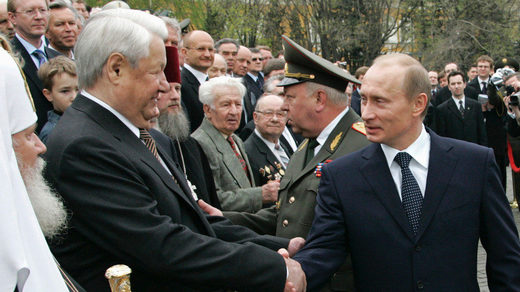 When offered support from then-President Yeltsin for a bid to lead Russia, Vladimir Putin said 'No,' much to the surprise of his boss.
The anecdote was told by the Russian president to school students choosing their path in life.
Putin recalled how he was offered a big career boost that eventually made him president of Russia during a forum on career opportunities for teenagers about to graduate from school. When asked how he chose the profession of the president, he assured them he did not.
The story came with a moral. Putin said that, although he had plenty of experience as an official and
"a big boy"
by that stage, he didn't feel ready to fill Yeltsin's shoes. He said he hopes young people in the audience will be better prepared for making key decisions in their lives than he had been.
"The first President of Russia, Boris Yeltsin, summoned me and said:
'I want to submit your candidacy to the parliament, so that you become Prime Minister, and later I suggest you run for President. Do you agree?' And I told him: 'No'.
He was very surprised and asked in his peculiar manner: 'Why is that?' And I told him: 'I am not ready'"