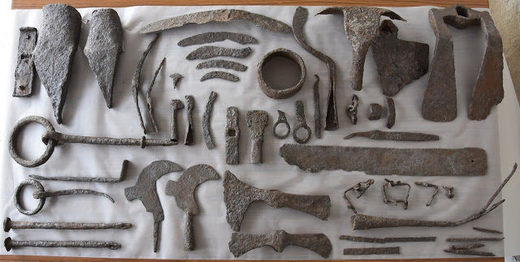 Archaeologists have found 1,500-year-old agricultural and carpentry tools in the ancient Greek city of Alexandria Troas in the northwestern province of Çanakkale (Greek Dardanellia).
The
iron and bronze tools
were found during an excavation that began in 2011, headed by Dr. Erhan Öztepe, an instructor at Ankara University's archaeology department and the head of the Alexandria Troas excavations, said a statement from the Çanakkale Provincial Directorate of Culture and Tourism.
Öztepe said it is the most interesting finding of 2018.