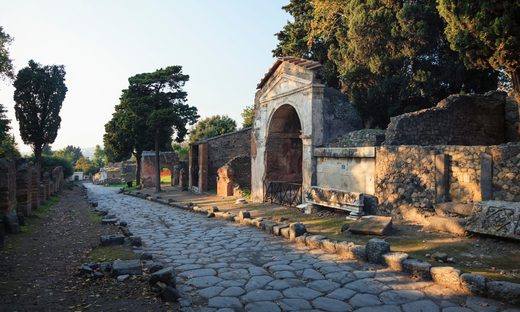 A newly-discovered inscription at Pompeii proves the city was
destroyed by Mount Vesuvius after 17 October AD79 and not on 24 August
as previously thought.
Archeologists recently discovered that
a worker had inscribed the date of "the 16th day before the calends of November", meaning 17 October, on a house at Pompeii
, the head of archeology at the site, Massimo Osanna, told Italian media.
Pompeii and Herculaneum were previously thought to have been destroyed by the massive eruption of Mount Vesuvius on 24 August, based on contemporary writings and archeological finds.