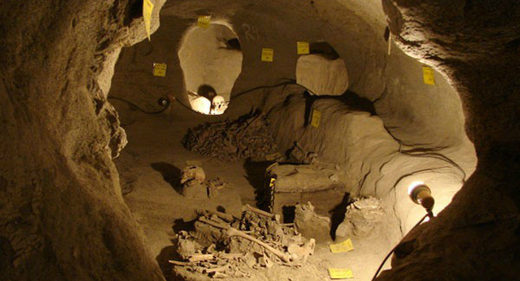 Archaeologists excavating in the Hamadan province of Iran have made an astonishing discovery - the remains of an ancient underground city.
The excavation site is located close to the city of Samen, in Iran's Hamadan province. It is located some 400 km from the Iranian capital, Tehran.
The city consists of underground tunnels connecting at least 25 rooms. Archaeologists have discovered the remains of 60 people in nine rooms, and are still working on excavating the rest of the site.