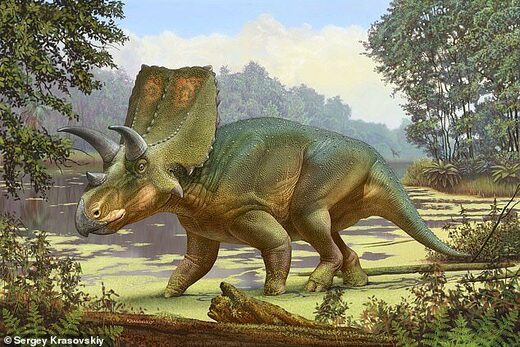 A new species of horned dinosaur has been unearthed in New
Mexico
that is deemed the 'long lost' relative of the triceratops by a team of scientists led by the Univeresity of Bath.
The dinosaur, known as
Sierraceratops turneri
, roamed the area of Sierra County about 72 million year ago.
It was named after Ted Turner, founder of CNN, who owns the ranch where the fossils were discovered.
The fossils show the new species had short, but massive horns at the brow of its five-foot-long skull, and the extinct creature measured about 15 feet long.