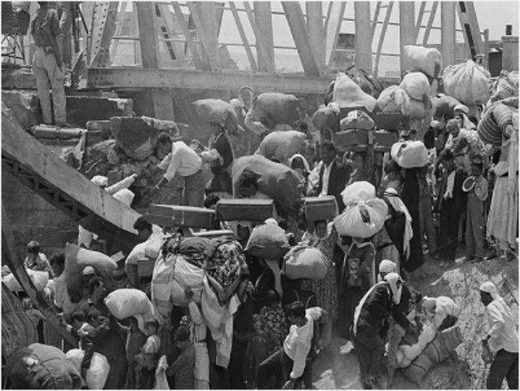 Declassified cabinet meeting minutes show that
top Israeli cabinet officials contemplated an ethnic cleansing of the Gaza Strip and Galilee, rewriting history textbooks in favor of a pro-Zionist version of history, and censoring political speech in newspapers to deal with the fallout of the Six-Day War in 1967.
The material posted to the Israeli archives website shows hundreds of pages of previously classified cabinet meeting minutes, including those between August and December of 1967, which followed closely after the Six-Day War in June. From this archive, Israeli officials demonstrated a lack of direction following the war in which the Israeli military conquered and illegally occupied East Jerusalem, the West Bank, the Gaza Strip, the Golan Heights, and the Sinai Peninsula.
Officials initially contemplated the difficulties of administering the illegally occupied lands.