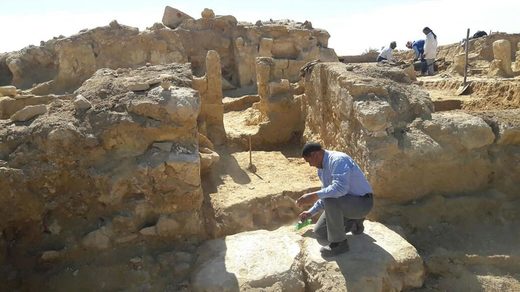 A sculpture of a man's head and two limestone lion statues were among the artifacts uncovered at the archaeological site.
The Egyptian Ministry of Antiquities
announced
Wednesday that archaeologists have uncovered the remains of a
Greco-Roman temple
in Egypt's Western Desert. Found at the Al-Salam site, which is roughly 200 miles south of the Mediterranean Sea, the ruins
include
the front section of the temple and parts of its foundation and main entrance. The archaeologists also found a three-feet-thick outer wall leading to a front courtyard, which is surrounded on both sides by entrances to other chambers.
Ayman Ashmawi, the head of the Ministry's Ancient Egyptian Antiquities department, says the archaeologists expect to find more temple remains after other excavations are carried out later this year.