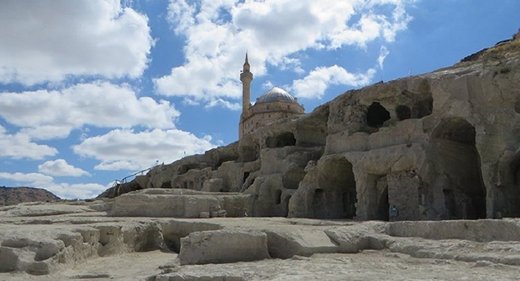 The underground city of Nevsehir in the central part of Turkey was discovered in 2014 after excavation. It will soon be opening its doors for tourists from all over the world. RIA Novosti correspondent Alena Palachzhencko visited the city and met with archaeologists working on restorations.
Nevsehir is the capital of the province where the world-famous historic district of Cappadocia is situated. Nevsehir in itself has never been a tourist destination. Many tourists who come to Cappadocia usually do not stop here but go a little further, into the depths of the bizarre tuff landscape such as the Goreme, Urgup or Gülşehir.
Nevsehir, in general is a fairly traditional modern Turkish city. It is friendly, green, hilly and quiet. It also has some tourist attractions such as the Damat Ibrahim mosque complex which has now been turned into a public library.