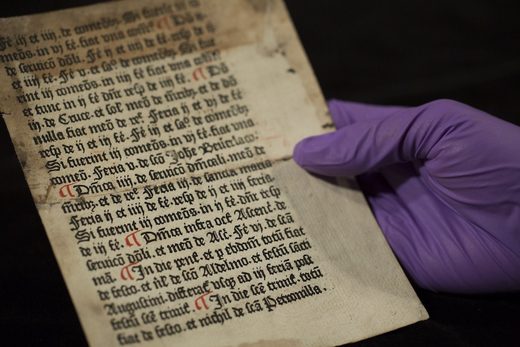 A librarian in England has stumbled upon a rare page from the early days of book printing.
The 540-year-old leaf comes from a medieval priests' handbook that had been printed by William Caxton, who introduced the
printing press
to England,
according to a
statement from the University of Reading
.
"I suspected it was special as soon as I saw it," said Erika Delbecque, a special collections librarian at the University of Reading, who found the paper
hidden in an archive
. "It is incredibly rare to find an unknown Caxton leaf, and astonishing that it has been under our noses for so long."