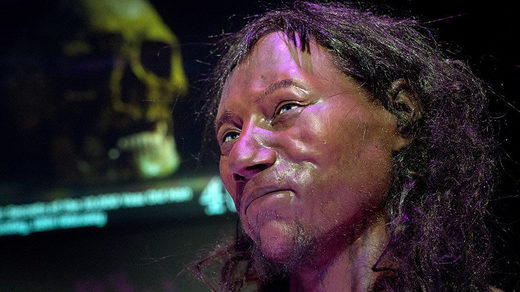 A pioneering genetic analysis of the UK's oldest complete skeleton, which is around 10,000 years old, has revealed that the first modern Britons had a "dark to black" complexion.
The National History Museum carried out cutting-edge genetic sequencing and facial recognition technology on the 'Cheddar Man,' the skeleton found near Gough's Cave in the Cheddar Gorge, and found that the first British settlers had dark skin, dark curly hair and possibly blue eyes.
The research on the Mesolithic fossil undermines the commonly held assumption that a people's geographical origin is a determinant of skin color and physique.