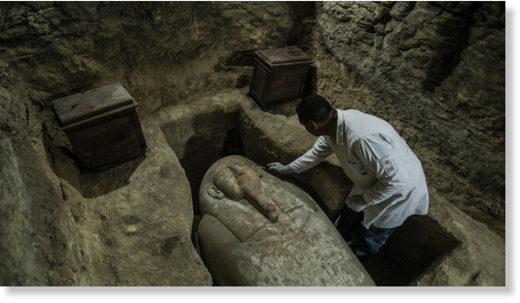 A vast trove of artifacts, including 20 sarcophagi, has been discovered in sixteen tombs in Egypt's Minya region. It's the latest in a series of high-profile digs which have resulted in extraordinary finds in recent years.
The Ministry of Antiquities unveiled the incredible discovery at the Al-Ghoreifa site, about 300 kilometres (186 miles) south of Cairo on Thursday.
The tombs contained the mummified bodies of high priests of the god Djehuty, and nobility from the 26th dynasty from the Late Period around 3,000 years ago. A spectacular sarcophagus inscribed with hieroglyphics dedicated to the sky god Horus was also unearthed.