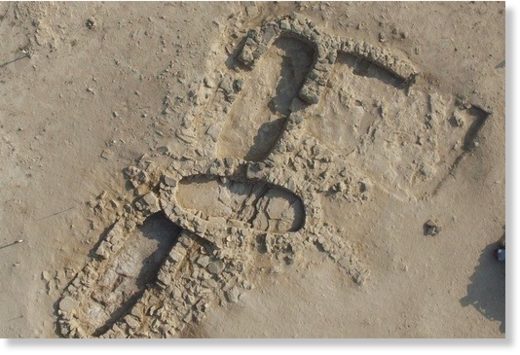 Archaeologists have revealed the discovery of what they describe as one of the
most remarkable and rare finds in the Gulf region - a 7,500-year-old, well-preserved three-room house
. The house was excavated on Marawah Island, just off the coast of Abu Dhabi, at what was once one of the region's largest Stone Age settlements.
"These important discoveries signify Abu Dhabi's advanced construction methods from the Neolithic [era] and the influential role it had in early long-distance maritime trade," said ­Mohamed Al Mubarak, chairman of the Abu Dhabi Tourism and Culture Authority. "The expertise of our team of archaeologists allows us to build a narrative of the emirate's ­development and history, piecing together an intriguing and intricate story of the earliest known inhabitants of the emirate of Abu Dhabi."
Abdulla Al Kaabi, TCA coastal heritage archaeologist, said radiocarbon dating of the deposit revealed the age of the house. "This style of architecture is unique for this period and has never been found before in the region," he said.
Dr Mark Beech, head of coastal heritage and palaeontology at TCA, said it was "very unusual" to find a Stone Age house "so well preserved that you have a complete plan of the structure".
"It's a stunning find because there are no parallels to it anywhere else in the Gulf coast region
," he said.