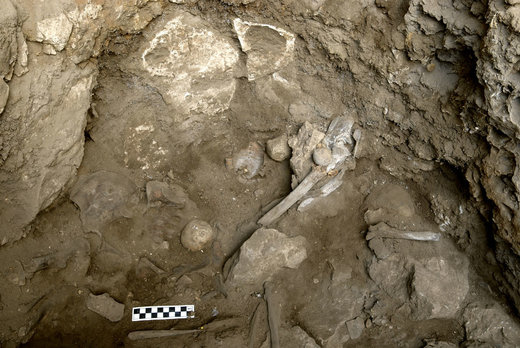 A diminutive woman buried in a cave in Israel 12,000 years ago was likely a person of importance and was interred with great ceremony, including a feast of 86 tortoises, archaeological evidence suggests.
After years of analysis, experts have reconstructed the stages of a funeral ritual performed as the body was laid to rest, piecing together the chain of events with the help of unusual objects that were found at the burial site.
The researchers described a six-step process that acknowledged the respected position that the woman held in life, and hints at the complexity of burial rituals practiced in the region thousands of years in the past.
Mysterious burial
Study lead author Leore Grosman, a professor at the Institute of Archaeology at the Hebrew University of Jerusalem, discovered the grave in 2005, in a cave called Hilazon Tachtit, located in western Galilee in northern Israel.
The cave served as a burial ground for at least 28 people during the latter part of the Natufian period (15,000 - 11,500 B.C.), according to a study Grosman co-authored in 2008, published in the
Proceedings of the National Academy of Sciences
.