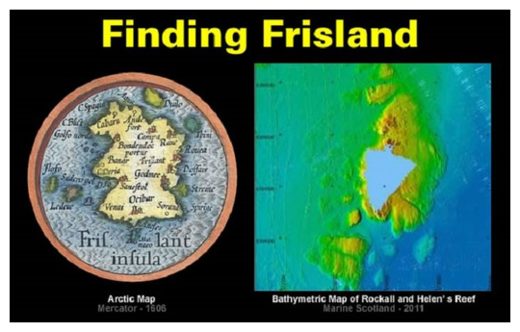 The
Zeno Map
[claimed to have been drafted in the 1390s] was first published in 1558.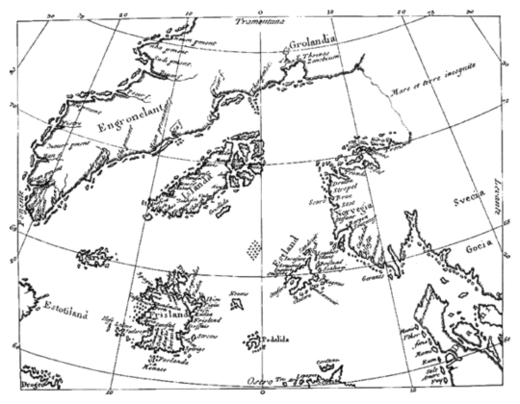 The Zeno map is a map of the North Atlantic first published in 1558 in Venice by Nicolo Zeno, a descendant of Nicolo Zeno, of the Zeno brothers.

The younger Zeno published the map, along with a series of letters, claiming he had discovered them in a storeroom in his family's home in Venice. According to Zeno, the map and letters date from around the year 1400 and purportedly describe a long voyage made by the Zeno brothers in the 1390s under the direction of a prince named Zichmni.

Zeno Map
Amongst the many curiosities found on the
Zeno Map
is the island of Frisland.