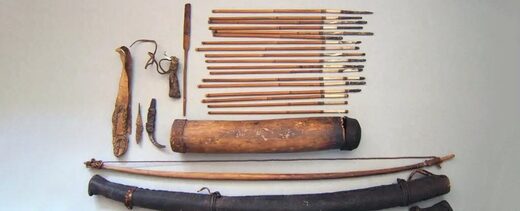 From slaying centaurs to biblical mentions, poison-tipped arrows are a staple of cultural stories in the west. But they've also proved highly effective in reality, so much so that indigenous peoples around the world are still making use of them today, to successfully feed themselves and their families.
The
Kalahari San
of southern Africa hunt with small bone- or iron-tipped arrows that may look quite dainty, but when coated with poison, they also prove quite lethal. The hunter-gatherers
daub their weapons with larvae entrails of a beetle called
Diamphidia nigroonata
. The larvae contain a diamphotoxin poison that is capable of
bringing down an adult giraffe
.
Some of the earliest solid evidence of poison use is
traces of the
highly toxic compound ricin
on 24,000-year-old wooden applicators, found in South Africa's Border cave
. However, archaeologists have long suspected this hunting technique is much older, and new evidence now suggests humans have been shooting poison arrows through the last 72,000 years.