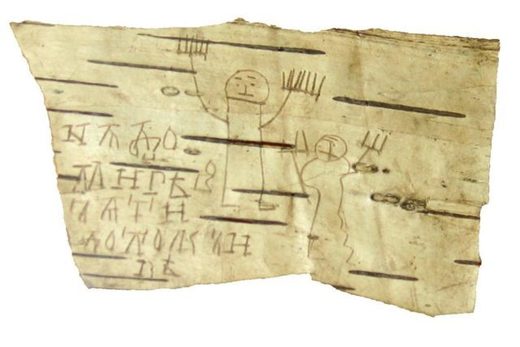 Onfim was an ordinary boy who lived in Novgorod, Russia, during the 13th century. As was common practice at the time, he wrote letters and drew pictures on birch bark with a sharp stylus.
Accidentally, Onfim created fascinating archaeological data which was discovered centuries after he lived. This unintentional time capsule has provided a unique insight into life in Medieval Novgorod.
Onfim was a six or seven-year-old boy who preserved his personal messages, IOUs, love letters, shopping lists, syllables, notes, and homework in the clay soil of Novgorod. He also kept his drawings which depicted everyday experiences such as fights between him and his teacher.