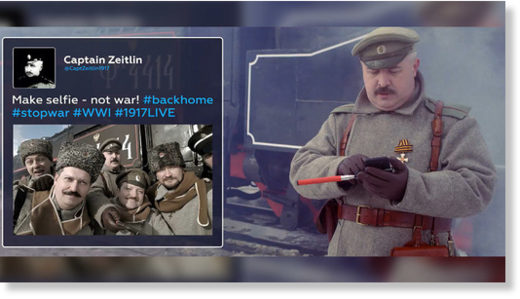 With just days until the 100th anniversary of the February Revolution, RT is taking #1917LIVE - a unique project covering 1917 in Russia in real time - to a new level, with more tweets and 1917.RT.com, a dedicated website.
Every day since January 1st, dozens of key figures from the year that changed world history forever - from Nicholas II to Vladimir Lenin, as well as ordinary citizens - have been tweeting out their views and descriptions of their activities, as the Russian Empire hurtles towards its demise.
Their tweets, found under the
#1917LIVE
hashtag or collected at RT's earlier incarnation, the Russian Telegraph, produce a fascinating picture, where each actor contributes to the upheaval, yet none realizes the momentous impact of their actions.