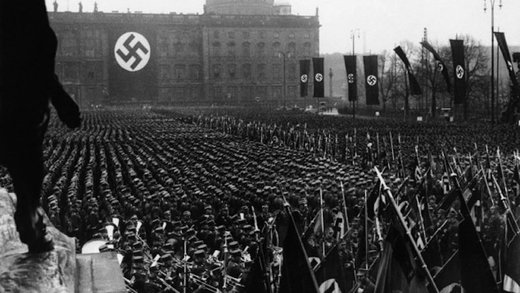 News agency and Third Reich said to have made mutually beneficial deal, with AP providing countless photos for Nazi propaganda; AP denies collaboration
The Associated Press news agency willingly cooperated with Nazi Germany, submitting to the regime's restrictive rulings on the freedom of the press and providing it with images from its photo archives to be used in its anti-Semitic and anti-Western propaganda machine, a new report reveals.
When Adolf Hitler's National Socialists rose to power in 1933, all international news agencies but the US-based AP were forced to leave Germany. The AP continued to operate in the Third Reich until 1941, when the United States joined World War II.
According to German historian Harriet Scharnberg, the world's biggest news agency was only allowed to remain in Germany because it signed a deal with the regime.
The news agency lost control over its copy by submitting itself to the
Schriftleitergesetz
(editor's law),
agreeing not to print any material "calculated to weaken the strength of the Reich abroad or at home,"
she wrote
in an article
published in the academic journal Studies in Contemporary History.
Scharnberg's research was
first reported by the UK-based Guardian newspaper
.