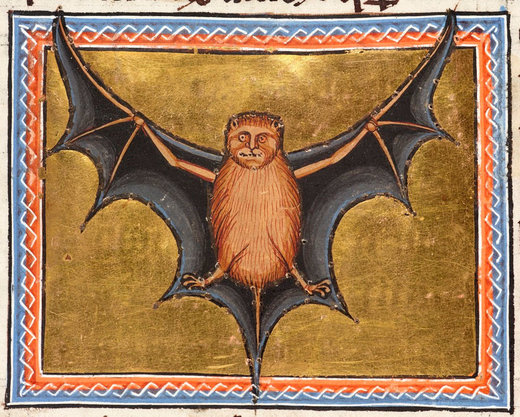 A lavishly illustrated medieval book, full of gold leaf and finely painted images, the "Aberdeen Bestiary" had remained somewhat of a mystery.
Now, with new high-resolution images of each page of the 12th-century manuscript, scientists have found that it was likely seized from a monastic library by scouts of King
Henry VIII
during the dissolution of monasteries in the 1500s.
As such, the book was likely used as a tool for teaching rather than as a treasure for a royal elite, like one of the king's ancestors, the researchers said.
"The book was used for teaching — many words have accents on them to indicate emphasis for reading out loud," lead researcher Jane Geddes, an art historian from the University of Aberdeen, told Live Science. "On one page, there is an area of dirty finger marks at the center top of the page. This would occur if you regularly turned the page upside down to show an audience."