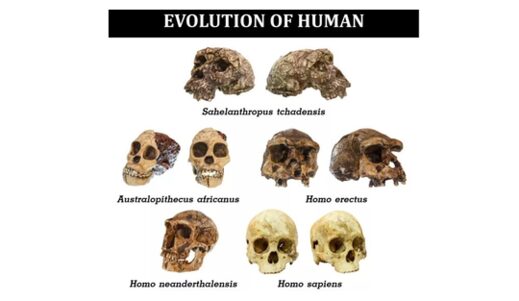 We
Homo sapiens
didn't used to be alone. Long ago, there was a lot more human diversity;
Homo sapiens
lived alongside an estimated
eight now-extinct species
of human about 300,000 years ago. As recently as 15,000 years ago, we were sharing caves with another human species
known as the Denisovans
. And fossilized remains indicate an even higher number of early human species once populated Earth before our species came along.
"We have one human species right now, and historically, that's really weird," said Nick Longrich, an evolutionary biologist at the University of Bath in the United Kingdom. "Not that far back, we weren't that special, but now we're the only ones left."
So, how many early human species were there?
When it comes to figuring out exactly how many distinct species of humans existed, it gets complicated pretty quickly, especially because researchers keep unearthing new fossils that end up being totally separate and previously unknown species.
"The number is mounting, and it'll vary depending on whom you talk to," said John Stewart, an evolutionary paleoecologist at Bournemouth University in the United Kingdom. Some researchers argue that the species known as
Homo erectus
is in fact made up of several different species, including
Homo georgicus
and
Homo ergaster
.
"It's all about the definition of a species and the degree to which you accept variation within a species," Stewart told Live Science. "It can become a slightly irritating and pedantic discussion, because everyone wants an answer. But the truth is that it really does depend."
Join us on a journey through human history and explore how evolution and ingenuity shaped us. From the first branches of the Homo family tree to the astonishing achievements our species are capable of today, "The Story of Humans" will reveal how harnessing fire and crafting tools shaped our future, how we triumphed over our Neanderthal relatives, how the invention of agriculture changed history and how the human brain developed.