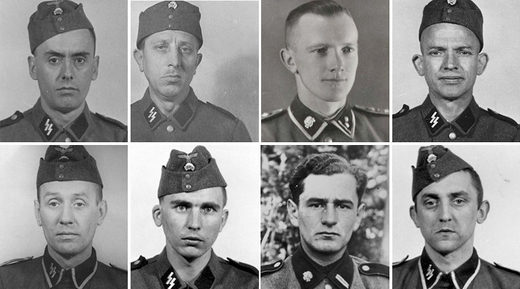 The names of over 8,500 SS personnel who served at Auschwitz-Birkenau, the deadliest of the Nazi concentration camps, have been published, following decades of dogged research by a Polish academic. The vast majority of those on the list avoided formal prosecution.
"Today is a historic day, but this is just the beginning," said Jaroslaw Szarek, of the Institute of National Remembrance, a government-funded organization dedicated to investigating historical crimes. "We start with Auschwitz, but we will expand the
database
to other concentration camps."
Established near Poland's southwestern border in 1940, by the time of its liberation by the Soviets on January 27, 1945 - which is now marked as Holocaust Remembrance Day - the sprawling complex consisted of three main camps and about 40 separate sub-camps. An estimated 1 million Jews, 75,000 Poles, 20,000 Roma and 15,000 Soviet prisoners were exterminated there, the majority in the gas chambers.
More than 4,500 members of the SS were at the camp when it was captured, but the number working through the conflict was greater. Next to the name of each member of staff in the database is their time of service, a photograph, if available, and a summary of the judicial measures taken against them in the aftermath of the war. In the future, the authors plan to verify and add a description of the roles the listed men had in the camp.
The names are largely the result of the work of Aleksander Lasik, who began building the database as a student in 1982, and has since tallied 25,000 members of staff who serviced the Nazi camps located in Poland, using mostly Polish, German and American archives.