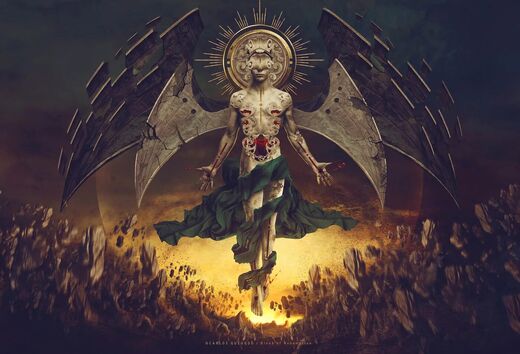 Who was Jesus Christ?
There's less agreement on that then you'd expect.
There are three basic camps on the subject. The largest are those who assume, without giving the matter a great deal of thought, that two thousand years ago there was some Jewish rabbi, first name Jesus, surname Christ, who wandered around the Middle East preaching peace and love, thereby irritating the local religious and political authorities until they solved the problem with some judicious flesh carpentry. This camp figures all the stuff about water turning into wine and walking on water is embellishment made up after the fact, tall tales that grew in the telling from one credulous illiterate peasant to the next, until eventually being written down and formalized by more literate but no less superstitious priests. However, they figure the basic outlines of the story are more or less accurate, and anyhow the moral lessons it encodes are generally pretty good, so who cares? This camp embraces most atheists and agnostics, as well as a surprising number of nominal Christians, typically of the Easter-Christmas-weddings-and-funerals variety.
If you're in that camp you probably don't think you're going to care about the rest of this essay. I urge you to keep reading.
The next camp, also quite large, are the scriptural literalists. They insist that everything in the Bible is true, being the divinely inspired Word of God, and this most certainly includes everything in the New Testament's gospels. For them, Jesus Christ was an actual historical figure
1
, whose life was exactly as presented by the apostles: he was literally born of a virgin mother impregnated by God himself, he really cast out demons and healed with a touch, he actually danced on water, caused storms to calm themselves with a wave of his hand, was crucified, died, was buried, and rose again.
If you're in that camp, you're probably going to get very annoyed by this essay. I
especially
urge you to keep reading.