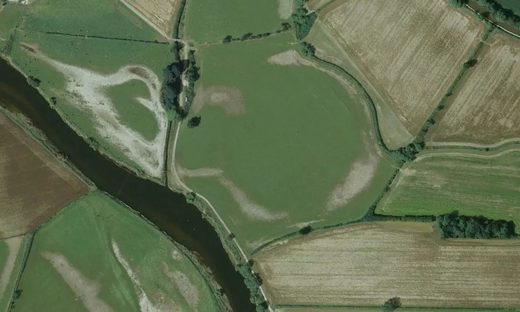 It was around the time the lockdown began and his wedding photography jobs were drying to a drought that Chris Seddon spent a few hours idly looking through maps and images of the area close to his home in southern Derbyshire.
He was following the line of the River Trent when he noticed an unusual feature close to the village of Swarkestone
"and I thought, what's that? It looks a bit odd, and a bit round."
Aerial photos of the ploughed field were unremarkable, but
a Lidar image - a topographical scan using laser light - showed something
that maybe, just maybe, appeared to be the ghostly image of a lost henge.