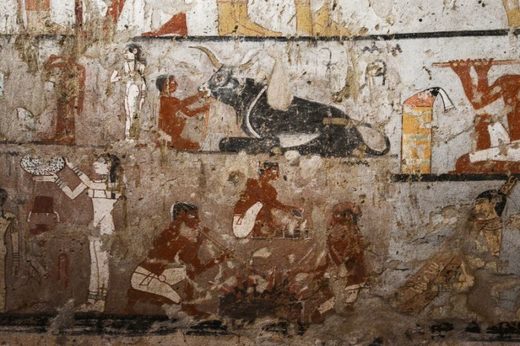 Egyptian archaeologists on Saturday unveiled the tomb of an Old Kingdom priestess adorned with well-preserved and rare wall paintings.
Antiquities Minister Khaled al-Enany told reporters that the tomb on the Giza plateau near Cairo was built for Hetpet, a priestess to Hathor, the goddess of fertility, who assisted women in childbirth.
The tomb was found during excavation work in Giza's western cemetery by a team of Egyptian archaeologists led by Mostafa Waziri, secretary general of the Supreme Council of Antiquities.