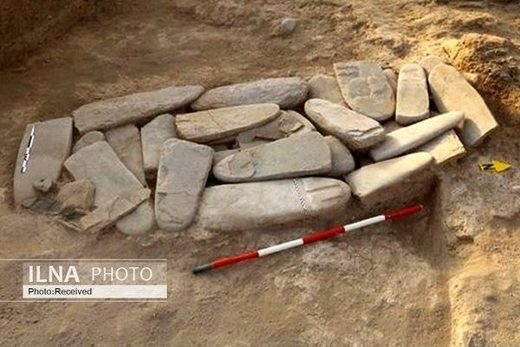 The rocks lying on top of one another were found in "Tall Chegah-e Sofla" village near Behbahan town in
Khuzestan
province.
The village was discovered by an archaeology team led by Hans Nielsen from the
University of Chicago
. Later on, Reinhard Dittmann expounded habitation patterns at local deserts in the area. Dittmann refers to Tall Chegah-e Sofla as
one of the key hubs of habitation in the late 5th millennium BCE
.
In 2009, Tall Chegah-e Sofla was registered on Iran's List of
National Heritage Sites
. In 2015, operations conducted to demarcate the archaeological site of Tall Chegah-e Sofla,
one of Kuzestan's largest prehistoric sites, led to the discovery of tombs dating back 7,000 years
. That triggered a 5-year project of archaeological excavations at the site, which have now resulted in the discovery of these conical rocks.