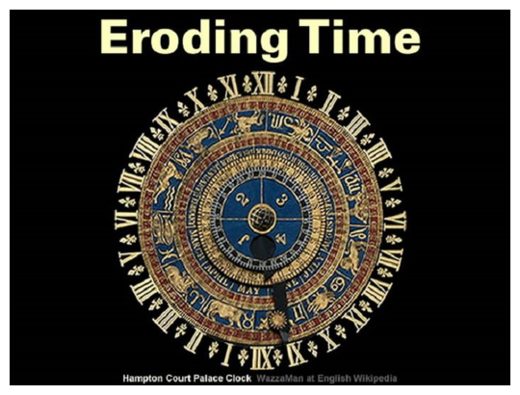 In the last 35 years the storage capacity of personal computers has grown exponentially.
The
common kilobyte
became the magnificent megabyte and this was superseded by the glorious gigabyte.
The ZX Spectrum was launched on 23 April 1982, priced at £125 for the 16 KB RAM version and £175 for the 48 KB version.
...
In 1984, IBM introduced the IBM Personal Computer/AT (more often called the PC/AT or AT) built around the Intel 80286 microprocessor. This chip was much faster, and could address up to 16MB of RAM but only in a mode that largely broke compatibility with the earlier 8086 and 8088.

https://en.wikipedia.org/wiki/History_of_personal_computers

These technological advances follow in the footsteps of the
Gradualist Geologists
who have [in theory] exponentially elongated the Age of the Earth from an anaemic "few millennia" to a blistering 4.54 billion years old.