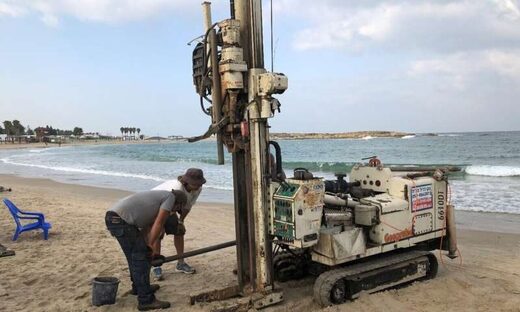 Underwater excavation, borehole drilling, and modelling suggests a massive paleo-tsunami struck near the ancient settlement of Tel Dor between 9,910 to 9,290 years ago, according to a study published December 23, 2020 in the open-access journal PLOS ONE by Gilad Shtienberg, Richard Norris and Thomas Levy from the Scripps Center for Marine Archaeology, University of California, San Diego, U.S., and colleagues from Utah State University and the University of Haifa.
Tsunamis are a relatively common event along the eastern Mediterranean coastline, with
historical records
and geographic data showing one tsunami occurring per century for the last six thousand years. The record for earlier tsunami events, however, is less defined. In this study, Shtienberg and colleagues describe a large early Holocene tsunami deposit (between 9,910 to 9,290 years ago) in coastal sediments at Tel Dor in northwest Israel, a maritime city-mound occupied from the Middle Bronze II period (2000-1550 BCE) through the Crusader period.