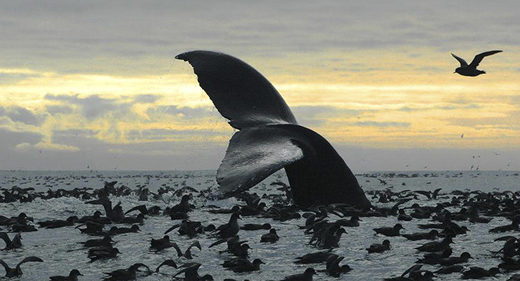 A study by Australian paleontologists at Monash University and Museums Victoria reveals that archaic whales had sharp predator's teeth that resemble those of lions, discarding the hypothesis that ancient whales filter-fed.
"Contrary to what many people thought, it seems that whales never used their teeth as a sieve, and instead evolved their signature filter feeding strategy only later - maybe after their teeth had already been lost,"
the study's lead co-author Associate Professor Alistair Evans said.
Modern whales have comb-like plates in their mouths that can be used to filter plankton and small fish."Filter feeding is the defining trait of modern whales - there are few ways in which this unique strategy could have evolved from tooth-bearing, predatory ancestors, and our study firmly rules out one of them."