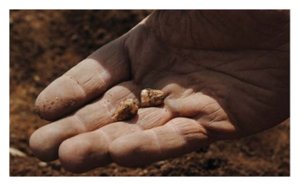 Archaeologists excavating on the island of Anglesey off the coast of North Wales, UK, have uncovered two partial human remains and thousands of artifacts at a vast Neolithic site, in what has been dubbed an 'unprecedented' discovery.
The company CR Archaeology has uncovered over 6000 artifacts at the dig in Llanfaethlu, including a broad array of pottery designs dating from the Neolithic and Bronze Ages, in what appears to the largest find of its kind in North Wales.
More significantly, the discovery of human remains may transform historians' understanding of the beginnings of agriculture in the region
according to the archaeology firm, who have been working alongside Wynne Construction, Gwynedd Archeological Planning Services and Anglesey Council.
"Human remains are incredibly rare outside of megalithic tombs in this area as bone seldom survives in North Wales. Several teeth have been recovered which will enable scientists to discover more about Anglesey's first farmers," said archeologist Catherine Rees.
The teeth found in human remains hold the key to understanding the individual's diet and the location of where they were raised.
Through additional examination, a picture will begin to emerge of the kind of things the people in this area ate 6000 years ago and whether they grew up in the region or had migrated from more distant shores.
Rees commented: "It is no understatement to say Llanfaethlu is one of the most significant archaeological discoveries of the last 50 years and it is clearly of international significance.
"It provides the potential to examine Welsh history over millennia, examining the changing culture and land use.
"This site will place Wales and Anglesey at the forefront of the current archeological discourse and Llanfaethlu will undoubtedly become a 'type site' in the study of Prehistory."