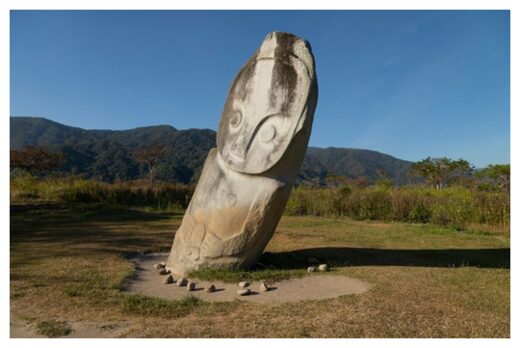 The Lore Lindu Megaliths are a series of carved stone monuments, centred on the Bada Valley within the Lore Lindu National Park, located on the Indonesian island of Sulawesi.
Sulawesi also known as Celebes is one of the four Greater Sunda Islands and was first inhabited during prehistory when the island almost certainly formed part of the land bridge used for the settlement of Australia and New Guinea by at least 40,000 BC.
A majority of the present-day island inhabitants descend from the Buginese or Bugis people, which are an ethnic group that migrated around 2000 BC to the area around Lake Tempe, and Lake Sidenreng, in the Walannae Depression in the southwest peninsula of Sulawesi.
Little is known about the Pre-Bugis people, as the extent of archaeological research has been limited, but anthropologists theorise a chiefdom culture based on an economy of hunting and gathering, and swidden or shifting agriculture.