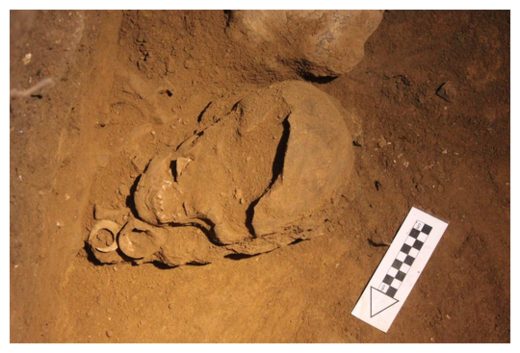 The discovery of five 12,000-year-old fish-hooks has exploded the assumption that during the Pleistocene era fishing was men's work.
In
a paper published in the journal Antiquity
, a team led by Sue O'Connor from the Australian National University's College of Asia and the Pacific, reports finding fish-hooks fashioned from sea snail shells in a rock shelter on the island of Alor in Indonesia.
The hooks had been deployed as grave goods - items left on or next to a corpse. In this case, they had been placed carefully under the chin and around the jaws of a deceased adult female.
Items used in burial or other funeral practices provide strong clues to the cultural values of the people involved, because they are inevitably either items associated with the person during life or things thought to be required for success in the afterlife.