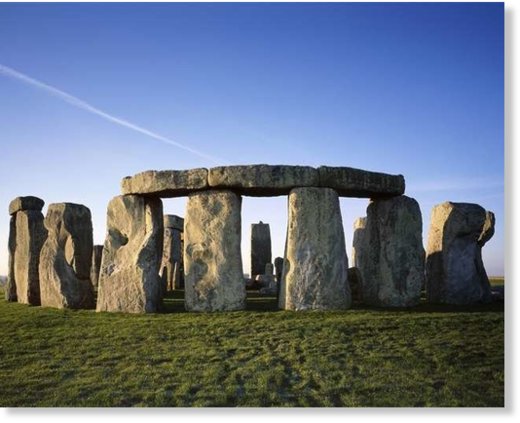 There are many questions surrounding the ancient stone circle of Stonehenge but might sound help in the search for answers?
Thomas Hardy said it had a strange "musical hum". Tess of the d'Urvbervilles ends at Stonehenge and features the "sound". Modern-day druids also say they experience something special when they gather at Stonehenge and play instruments within the stone circle.
However, Stonehenge is a ruin. Whatever sound it originally had 3,000 years ago has been lost but now, using technology created for video games and architects, Dr Rupert Till of the University of Huddersfield has - with the help of some ancient instruments - created a virtual sound tour of Stonehenge as it would have sounded with all the stones in place.
Arriving at 07:00 on a decidedly chilly January morning, I was sceptical. Dr Till had arrived with a horn, a drum and some sticks to try to show me that, even in its partially deconstructed state, there was still a distinctive echo.