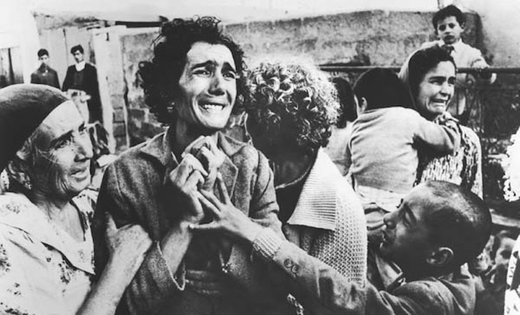 Air raid sirens sounded at 5:30 am across Cyprus to mark the moment in 1974 when an armada of 33 ships, including troop transporters, tanks and landing craft from Turkey, invaded and occupied a third of Cyprus.
As Turkey continues to shock and disturb the world in its radical and unpredictable behavior, from supporting ISIS in Syria, to the recent coup and subsequent Erdogan purges now taking place, history does not necessarily repeat itself, but it definitely rhymes.
While today will most certainly go unnoticed to much of the world, for Cyprus and Greece, today marks the 42nd year of the Turkish invasion and occupation of the north of Cyprus, in what was a brutal retaliation against Greek Cypriots, for a coup ordered by a ruling, mainland Greek military junta, in 1974.
Coup, invasion, occupation. History rhymes indeed.
While Greece's democracy was restored following the Cypriot coup's failure, Cyprus paid the ultimate price by losing 37% of its northern territory to the second largest military in NATO.
In 1974, approximately 40,000 Turkish troops, under the command of Lieutenant Nurettin Ersin implemented their invasion plan,
code-named 'Attila',
illegally invading Cyprus in violation of the UN Security Council Charter.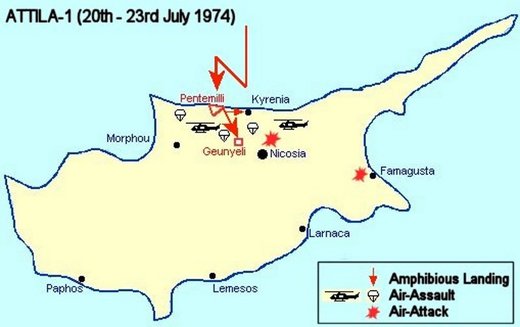 Sigma Live provides
a brief history on the events that unfolded in the summer of 1974...