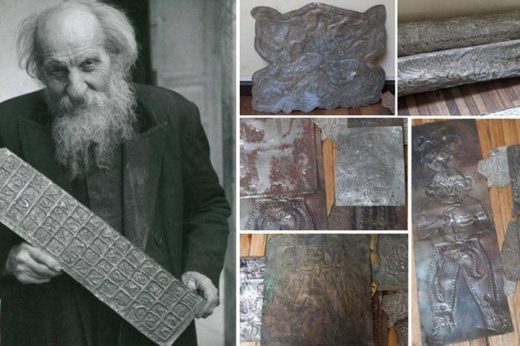 The story of the late Father Carlos Crespi Croci is one of mystery and controversy, including purported evidence of unknown civilizations, strange golden artifacts, a subterranean cave system containing a metallic library, depictions of strange figures connecting America to Sumeria, symbols depicting an unknown language, evidence of extraterrestrial contact, and a Vatican conspiracy involving thousands of missing artifacts.
But how much of the story is true? Ancient Origins set out to find the answers and was given exclusive access by the Central Bank of Ecuador to the private artifact collection of Crespi, tucked away in hidden vaults and storerooms, including the controversial carved metal plates, which had not been seen or photographed for decades.
Google the name "Crespi" today and you will find dozens of websites telling the bizarre story of a humble priest in Ecuador and his connection with a mysterious collection of artifacts. When myself and Dr. Ioannis Syrigos of Ancient Origins moved to Cuenca, Ecuador, and were visited by researchers Hugh Newman, founder of
Megalithomania.co.uk
; and Jim Vieira, who has starred on several History Channel programs, we had an opportunity to explore the account in more depth and find out what is really behind the story of Crespi.