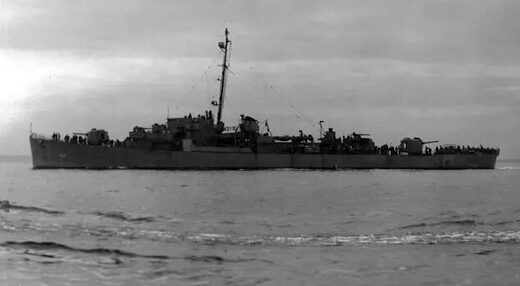 The destroyer
Sammy B
has been discovered almost seven kilometers below the ocean surface
The US Navy destroyer
Samuel B. Roberts
was discovered earlier this week at a depth of almost seven kilometers (4.3 miles) below the surface of the Pacific Ocean, which makes it the deepest shipwreck ever found, billionaire ocean explorer Victor Vescovo announced on Twitter.
"With sonar specialist Jeremie Morizet, I piloted the submersible Limiting Factor to the wreck of the
Samuel B. Roberts
(DE 413). Resting at 6,895 meters, it is now the deepest shipwreck ever located and surveyed. It was indeed the 'destroyer escort that fought like a battleship,'" he
wrote
on Friday.