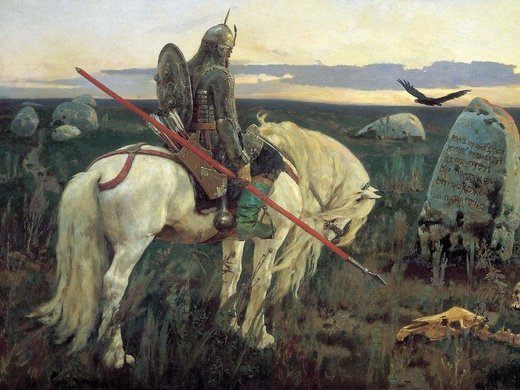 In recent years, both the Western as well as the liberal Russian press have had a lot to say about Russian "barbarianism," as if to contrast it with European "civilization." But a closer inspection - through the prism of the heroic pages of Russian history - of the two groups' moral ideals and actual lives presents us with quite a different picture.
For example, in pagan times,
ancient Russians never worshipped a god of war
, although their contemporaries in Europe were transfixed by their own martial deity, constructing an entire epic narrative around the concepts of war and conquest.
After defeating the "infidels" (the Golden Horde), Russians never sought to forcibly convert them to Christianity.
In the epic poem "Ilya Muromets and the Pagan Idol," the Russian hero liberates Constantinople from that mythological monstrosity, but refuses to become the
voevoda
(or ruler) of the city and returns home.
Ancient Russian literature does not include tales of personal enrichment through conquest or plunder, although this is a common theme in the Western canon.