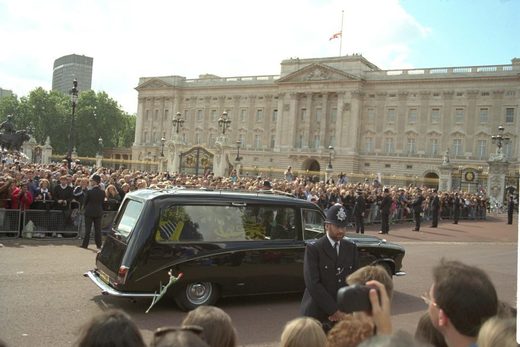 At the end of the funeral a single golden beam came through and landed on Diana's coffin showing us that even in death she was still in the spotlight.
I was sitting two rows behind the Fayeds facing towards where the Royal Family, led by the Queen, would sit.
All around were the most famous of faces,
but Diana
, even in death, was a bigger star than the others put together.