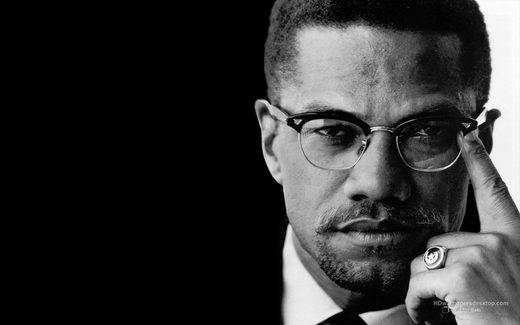 "I'll have those n*ggers voting Democratic for the next 200 years"

- U.S. President Lyndon B. Johnson to two governors on Air Force One according to Ronald Kessler's "Inside the White House"
Malcolm X was a controversial figure during the civil rights era. If Malcolm X were alive today he would have been disappointed with the African-Americans and others who overwhelmingly vote for the Democrat party.
Why? Because Malcolm X often spoke out against the American establishment, in particular, the Democratic Party for their involvement in the destruction of the African-American community and how they are used as
"tools"
for political power over their Republican rivals.
There is no doubt that he would have continued to expose the hypocrisy of the Democratic Party and the Republican Party and how they have failed the African-American community for decades. Malcolm X was not a Republican and he certainly was not a Democrat as he once said
"We won't organize any black man to be a Democrat or a Republican because both of them have sold us out. Both of them have sold us out; both parties have sold us out. Both parties are racist, and the Democratic Party is more racist than the Republican Party."
Before and even after the Civil Rights Act was established in 1964 under the leadership of Martin Luther King Jr. and the well-known racist President Lyndon B. Johnson, racism in America was still at an all-time high.