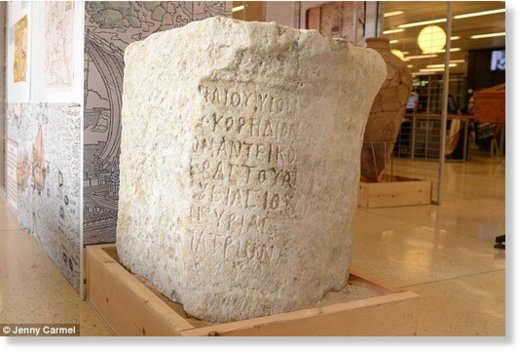 A stone tablet recovered from the seafloor off the coast of Israel has revealed new insight into one of the bloodiest periods of ancient Jewish history.
Researchers have revealed for the first time that its inscriptions give the name of the Roman governor who ruled over the biblical state of Judea in the lead up to a failed revolt by the Jews.
Archaeologists say that in addition to revealing the governor's name - Gargilius Antiquus - the tablet features only the second recorded Roman inscription to use 'Judea' for the region.
The slab was first found on the seafloor about 18 miles (30km) off the coast of the city of Haifa and is believed to date back to the 2nd century CE.