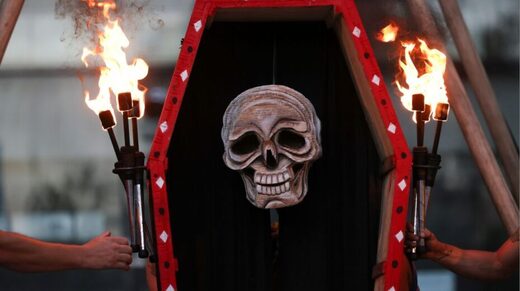 "It has become apparent that whole masses of human population are, as a whole, inferior in their claim upon the future, to other masses, that they cannot be given opportunities or trusted with power as the superior peoples are trusted, that their characteristic weaknesses are contagious and detrimental to the civilizing fabric, and that their range of incapacity tempts and demoralizes the strong. To give them equality is to sink to their level, to protect and cherish them is to be swamped in their fecundity. "

- H.G. Wells' in "Anticipations of the Reaction of Mechanical
and Scientific Progress upon Human Life and Thought" 1901
In "
The Shape of Things to Come: The Ultimate Revolution
" (published in 1933), H.G. Wells writes of the future predicting, rather optimistically, that there will be another world war in just a few years, followed by epidemic and famine. In this
fictional
future, war continues for thirty years into the 1960s, despite the people having forgotten why they started fighting. Humanity enters a new Dark Age. In a last bid for victory, the enemy deploys a biological weapon resulting in the "wandering sickness," producing the first zombies, and by 1970 the global population has dropped to a little under one billion.
Though this is depicted as horrific, it is at the same time depicted
as a necessity
- a "great reset," to restore the "balance" so to speak. It is only with this reduced population size that the world can begin to build itself back together from the chaos that it was, and enter into its new phase of evolution as a biologically superior species (the inferior having been culled by war and disease), managed by a bureaucratic system under the form of a world government.
This is the sci-fi fantasy of H.G. Wells and is the central theme to
everything
he wrote including his works of non-fiction. The subject on ways to reduce the world population was a troubling dilemma for Wells...not the reducing part, but the thought that there would be those so foolish as to
forbid
it.