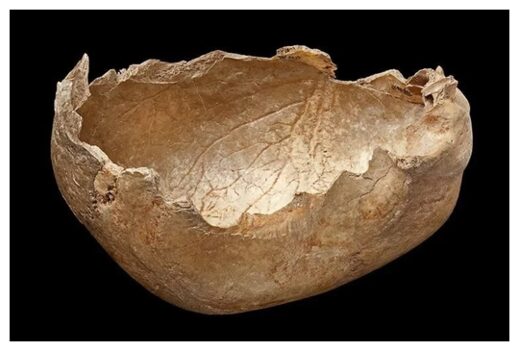 According to a new study, cannibalism was a common
funerary practice
in northern Europe around 15,000 years ago, with people eating their dead not out of necessity but rather as part of their culture.
Gough's Cave is a well-known paleolithic site in south-eastern England. Nestled in the Cheddar Gorge, the cave is perhaps best known for the discovery of 15,000 years old human skulls shaped into what are believed to have been cups and bones that had been gnawed by other humans.
A study published in the journal Quaternary Science Reviews suggests this was not an isolated incident. Their research focused on the Magdalenian period of the late Upper Paleolithic era. The Magdalenians lived some 11,000 to 17,000 years ago.
Experts at London's
National History Museum
reviewed the literature to identify 59 Magdalenian sites that have human remains. Most were in France, with sites also in Germany, Spain, Russia, the United Kingdom, Belgium, Poland, the Czech Republic, and Portugal. They were able to interpret the funerary behaviors at 25 of the sites.
The ritualistic manipulation of human remains and its frequent occurrence at sites across northern and
western Europe suggested cannibalism was a burial practice - rather than to supplement diet
- widespread in Magdalenian culture, researchers said.
'Instead of burying their dead, these people were eating them,' explains Dr. Silvia Bello, an expert on the evolution of human behaviour working at the Natural History Museum. 'We interpret the evidence that cannibalism was practiced on multiple occasions across north-western Europe over a short period of time, as this practice was part of a diffuse funerary behaviour among Magdalenian groups.'
'That in itself is interesting, because it is the oldest evidence of cannibalism as a funerary practice.'
This cannibalistic behaviour was seemingly fairly common amongst Magdalenian people of north-western Europe, but it didn't last particularly long. There was a shift towards people burying their dead, a behaviour seen widely across south-central Europe and attributed to a second distinct culture, known as the Epigravettian.
This then raises the question of whether the eventual relative ubiquity of burial culture towards the end of the Palaeolithic was the result of Magdalenian people adopting primary burial as a funerary behaviour, or if their population was replaced.