Two carved stone balls have been discovered buried in an ancient Orkney tomb that is being lost to the sea.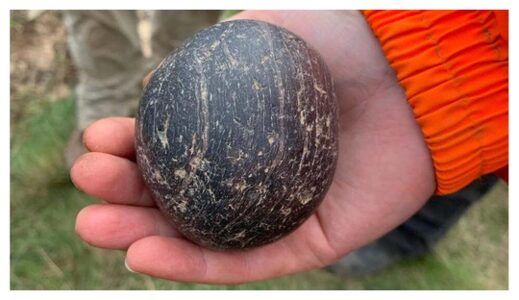 Archaeologists are on site at Tresness, Sanday, are excavating the burial tomb, which dates from around 3,500BC and is thought to be one of Scotland's earliest monuments.
Two stone balls are among finds made at the site.
The objects are unique to Scotland and, although many theories exist as to their purpose, it is believed they were used as weapons - and perhaps thrown at people's heads - during the Neolithic in Orkney.
Just over 500 carved stone balls have been found in Scotland in total, mainly in Orkney and the North East, with only a small number found in burial sites.