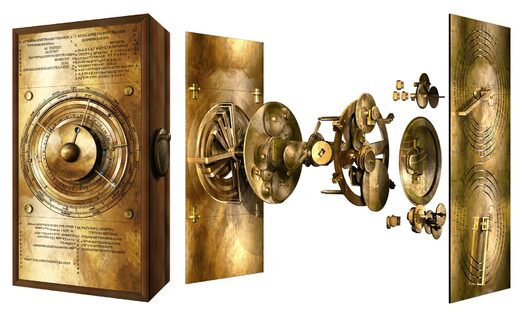 From the moment it was discovered more than a century ago, scholars have puzzled over the Antikythera mechanism, a remarkable and baffling astronomical calculator that survives from the ancient world.
The hand-powered, 2,000-year-old device displayed the motion of the universe, predicting the movement of the five known planets, the phases of the moon and the solar and lunar eclipses.
But quite how it achieved such impressive feats has proved fiendishly hard to untangle.
Now researchers at UCL believe they have solved the mystery - at least in part - and
have set about reconstructing the device,
gearwheels and all, to test whether their proposal works. If they can build a replica with modern machinery, they aim to do the same with techniques from antiquity.