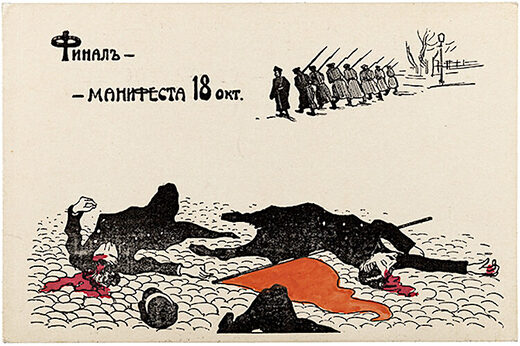 Between 1900 and 1917, waves of unprecedented terror struck Russia. Several parties professing incompatible ideologies competed (and cooperated) in causing havoc. Between 1905 and 1907, nearly 4,500 government officials and about as many private individuals were killed or injured. Between 1908 and 1910, authorities recorded 19,957 terrorist acts and revolutionary robberies, doubtless omitting many from remote areas. As the foremost historian of Russian terrorism, Anna Geifman, observes,
"Robbery, extortion, and murder became more common than traffic accidents."
Anyone wearing a uniform was a candidate for a bullet to the head or sulfuric acid to the face. Country estates were burnt down ("rural illuminations") and businesses were extorted or blown up. Bombs were tossed at random into railroad carriages, restaurants, and theaters. Far from regretting the death and maiming of innocent bystanders,
terrorists boasted of killing as many as possible,
either because the victims were likely bourgeois or because any murder helped bring down the old order
.
A group of anarcho-­communists threw bombs laced with nails into a café bustling with two hundred customers in order "to see how the foul bourgeois will squirm in death agony."