What can kindness do for you? Give you a warm glow perhaps, or a feeling of well-being? While that may be true, scientists and academics at a new research centre say it can do much more - it can extend your life.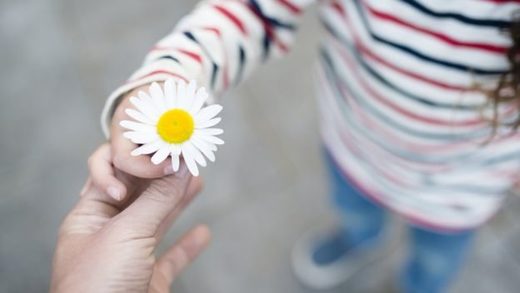 The staff at UCLA's Bedari Kindness institute are ready for the jokes.
"We look at the scientific point of view. We aren't sitting around in circles, holding hands. We're talking about the psychology, the biology, of positive social interactions," says Daniel Fessler, the institute's inaugural director.
Ahead of World Kindness Day this week, what does it actually mean to be kind - and why is it important?
This is what the experts want to examine. And they are deadly serious about it. After all, it could be a matter of life and death, they say.
Mr Fessler's work has looked at how people can be motivated to be kind simply by witnessing acts of kindness - and working out who is affected by this "contagious kindness".
"
I think it's fair to say we live in an unkind age right now
," he says. "Both domestically in the United States and around the world,
what we are seeing is increasing conflict between individuals who hold different political views or belong to different religions
."
Kindness, he says, is "the thoughts, feelings and beliefs associated with actions intending to benefit others, where benefiting others is an end in itself, not a means to an end".