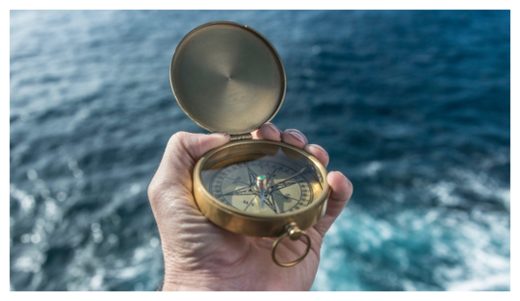 The Earth's magnetic field is faint, yet creatures from birds and bees to lobsters and bacteria have been shown to detect its dull pull.
Now, after half a century of looking, scientists have
reported
the most convincing evidence yet to suggest humans, too, share this ability.
The mysteries surrounding magnetoreception, as it is called, abound. It makes sense for globetrotting migratory birds and turtles to have an in-built compass, but it is far less obvious why cows might need one to
orient their bodies
along the magnetic field lines when grazing, or dogs to point
north or south
when defecating.
The first inklings that humans might have an internal compass came from studies by Robin Baker at the University of Manchester in the UK. In 1980, he reported that if he blindfolded students and transported them out of town, they could almost always point towards the quadrant of their starting point, but they lost this ability if a bar magnet was strapped to their heads. Subsequent attempts to replicate the findings failed, however.
Biophysicist Joe Kirschvink, then at Princeton University in the US, is one person whose replication experiments fizzled in the 1980s. But three decades later, and now at the California Institute of Technology, he and colleagues came up with a better way of testing whether humans have an internal compass.
Instead of asking his subjects for a conscious, behavioural response to changes in magnetic field, he decided to ask their brains directly.