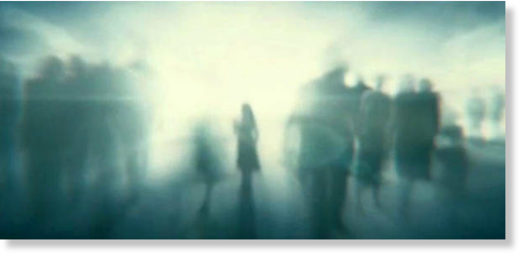 A
New York Times
article from 2016,
"A New Vision for Dreams of the Dying,"
came to my attention recently through a Facebook post. It details the research into deathbed visions (primarily dreams) conducted at Hospice Buffalo under the direction of Dr. Christopher Kerr. (It appears that Hospice Buffalo is now known as the Center for Hospice and Palliative Care.)
The article is long and includes quite a few interesting stories. As they say, "read the whole thing." I'll just offer a couple of excerpts.
I was laying in bed and people were walking very slowly by me. The right-hand side I didn't know, but they were all very friendly and they touched my arm and my hand as they went by. But the other side were people that I knew — my mom and dad were there, my uncle. Everybody I knew that was dead was there. The only thing was, my husband wasn't there, nor was my dog, and I knew that I would be seeing them. — Jeanne Faber, 75, months before her death from ovarian cancer.
Another article
offers a fuller version of this story:
"It was a good dream," she told the researcher ... "I know that was my mom and dad and uncle and my brother-in-law." Seeing her mother in that and other recent dreams was "wonderful," she said.

"I can't say that my mother and I got along all those years," Jeanne said, tearing up in a video recording. "But we made up for it at the end."