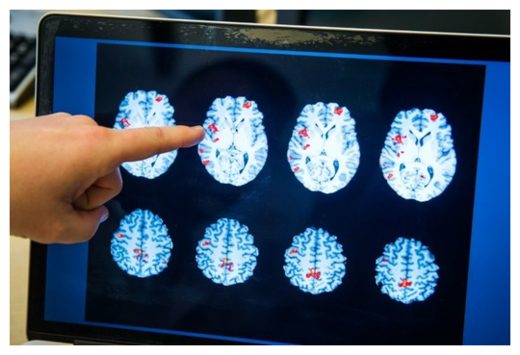 A small amount of electricity delivered at a specific frequency to a particular point in the brain will snap a monkey out of even deep anesthesia, pointing to a circuit of brain activity key to consciousness and suggesting potential treatments for debilitating brain disorders.
Macaques put under with general anesthetic drugs commonly administered to human surgical patients, propofol and isoflurane, could be revived and alert within two or three seconds of applying low current, according to a study
published today in the journal Neuron
by a team led by University of Wisconsin-Madison brain researchers.
"For as long as you're stimulating their brain, their behavior — full eye opening, reaching for objects in their vicinity, vital sign changes, bodily movements and facial movements — and their brain activity is that of a waking state," says
Yuri Saalmann
, UW-Madison psychology and neuroscience professor. "Then, within a few seconds of switching off the stimulation, their eyes closed again. The animal is right back into an unconscious state."
Mice have been roused from light anesthesia before with a related method, and humans with severe disorders have improved through electric stimulation applied deep in their brains. But the new study is the first to pull primates in and out of a deep unconscious state, and the results isolate a particular loop of activity in the brain that is crucial to consciousness.