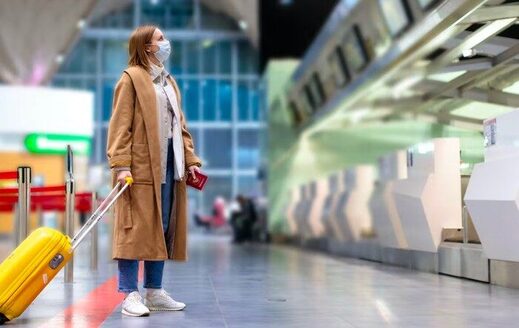 I am one of over 6 million Canadians who are
currently forbidden to board an airplane, train, boat or long-haul bus
to travel across Canada or leave Canada. The Federal Ministry of Transportation put this rule into effect in October 2021. Now it is late April 2022.
The Federal Government of Canada continues to refuse to lift this travel ban. Period. No comment. No discussion. No debate.
In addition to the Canadian government travel ban, the
United States government forbids us to cross the border by car into the USA.
I am one of over 6 million Canadian citizens who are currently being held as political prisoners.
The walls of this very large prison are the borders and shorelines of Canada. There are vast amounts of land within the walls of this prison, so it would appear to other Canadians that we are free. But the travel ban has created walls that feel as real as the Berlin Wall once was. I wake up at night, my flight response activated, heart pounding, adrenalin running, terrified. During the day I listen to friends, neighbours and collegues talk about their recent trips to visit family in Canada or holidays abroad.
Many are oblivious to the fact that I am one of the invisible prisoners. This disturbs me even more deeply than the midnight panic attacks.