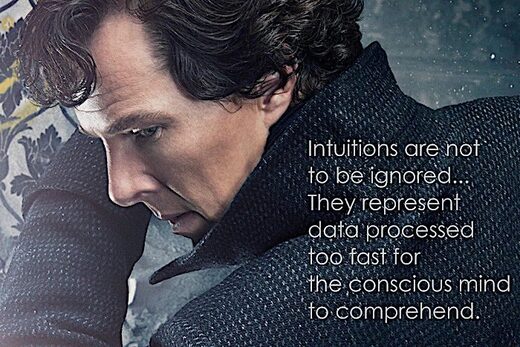 Have you ever felt you were being watched? Almost everybody has. It's a scientific phenomenon that is universal.
More than 80 per cent of women, and nearly three-quarters of men, questioned in Britain, the U.S. and Scandinavia, say they have experienced it — turning around to find someone staring at them, or looking at someone from behind who turned and looked back.
Numerous studies have proved that the sensation can be reproduced under rigorous laboratory conditions. Those who watch people for a living, such as private detectives and celebrity photographers, have no doubt it's real. Professionals who use long-range lenses, including paparazzi and snipers, know the moment when the target senses their gaze and looks straight at them.
It's well documented in literature.
Here is Sir Arthur Conan Doyle, creator of Sherlock Holmes, describing it:
"At breakfast this morning I suddenly had that vague feeling of uneasiness which overcomes some people when closely stared at, and, quickly looking up, I met his eyes bent upon me with an intensity which amounted to ferocity."
I have even interviewed people who believe
they owe their life to it.
William Carter, leading a patrol of Gurkhas on an anti-terrorist operation in Malaya in 1951, said:
"I had an uncanny feeling that someone was watching me ... the sensation of something almost gripping me at the back of the neck. I turned around and there, about 20 yards away, was a chap in uniform with a red star on his cap, gazing hard at me. He was bringing his rifle up and I knew one of us was going to be killed. I shot him before he shot me."
The ability can improve with practice.
Some teachers of martial arts train their students to become more sensitive to looks from behind and to discern their direction.