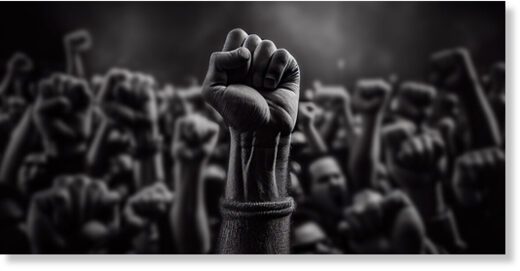 Lobaczewski called it in 1984. I've been writing on it here for just over a year now. John Carter gave it a snazzy name:
Marxcissism
. Now the research psychologists are catching up: "
Antagonistic narcissism and psychopathic tendencies predict left-wing antihierarchical aggression, study finds
."
Here's what the authors, Ann Krispenz and Alex Bertrams, write in the abstract to their new paper, "
Understanding left-wing authoritarianism: Relations to the dark personality traits, altruism, and social justice commitment
":
... as individuals with leftist political attitudes can be assumed to be striving for social equality, we expected left-wing authoritarianism to also be positively related to prosocial traits, but narcissism to remain a significant predictor of left-wing authoritarianism above and beyond those prosocial dispositions. ... The results of multiple regression analyses showed that a strong ideological view, according to which a violent revolution against existing societal structures is legitimate (i.e., anti-hierarchical aggression), was associated with antagonistic narcissism (Study 1) and psychopathy (Study 2). However, neither dispositional altruism nor social justice commitment was related to left-wing anti-hierarchical aggression. Considering these results, we assume that some leftist political activists do not actually strive for social justice and equality but rather use political activism to endorse or exercise violence against others to satisfy their own ego-focused needs. ...
I began this Substack with another vindication of Lobaczewski's work: Hare et al.'s
article on political psychopathy and human rights atrocities
. It's nice to have another, thirteen months later. So let's dive in.