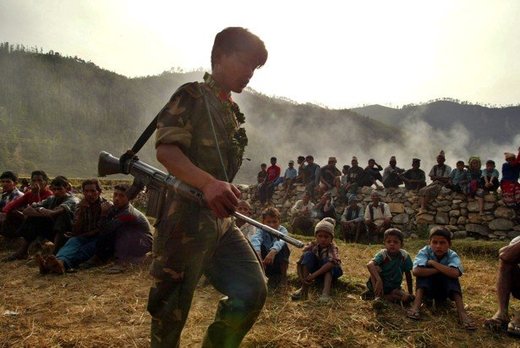 A gritty attitude seems to prevent chronic inflammation from overwhelming the body in the aftermath of trauma.
It's well known that stress makes
people sick
, and extreme trauma makes them
even sicker
. But a new
study
suggests that not everyone who endures adversity is doomed to chronic illness. There might be a way to prevent the body from attacking itself in the wake of trauma.
For the study, published Monday in the
Proceedings of the National Academy of Science
, a team of researchers examined the effects of resilience—a measurement of grittiness in the face of strife—on the immune systems of former child soldiers in Nepal. From 1996 to 2006, Maoist rebels fought a civil war against Nepal's monarchy and the government forces that protected it. One of their strategies was recruiting children, first in various "cultural" activities, such as dancing, but eventually in military roles. By the time the war was over, thousands of children had served as soldiers.