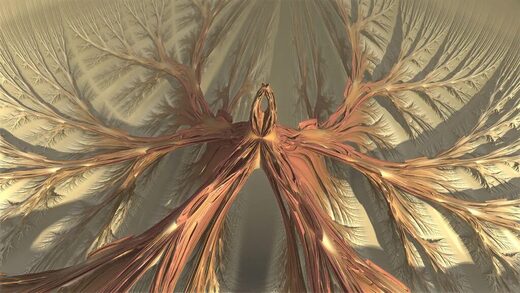 For previous installments of this series, see Part 1, Part 2, and Part 3.
Chapter 8 of Mattias Desmet's
The Psychology of Totalitarianism
(
PT
) continues his discussion of the nature of totalitarian leadership, specifically his contention that the causality of totalitarianism is not best explained by either greed or deliberate conspiracy.
1
Rather it is a complex process, the results of which may be conditioned by certain facts on the ground (e.g. technocratic ideology), but which are not intended in the manner many may suppose, i.e. a grand plan agreed upon by a group of conspirators and rationally and systematically put into effect, the results matching more or less with the original goals.
Desmet starts the chapter with the example of the Sierpinski triangle — a fractal where a type of order emerges from seemingly random steps. Here's a video demonstration of how it works: