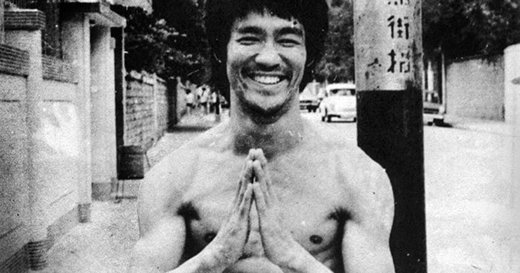 Although Bruce Lee is best known for his legendary legacy in martial arts and film, he was also one of the most under appreciated philosophers of the twentieth century, instrumental in introducing Eastern traditions to Western audiences.
A philosophy major in college, he fused ancient ideas with his own singular ethos informed by the intersection of physical and psychological discipline, the most famous manifestation of which is his
water metaphor for resilience
.
Early in his career, Lee was systematically sidelined by Hollywood's studio system, which operated with extreme racial bias and still used white actors to portray stereotypical Asian characters. Over and over, Lee was told in no uncertain terms that white audiences simply wouldn't accept an Asian man as a lead character in a movie.