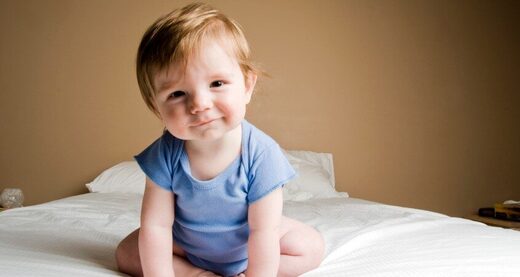 Although we often think of young children as rather selfish, research has shown that babies and toddlers have a surprisingly strong sense of what is fair.
At one year old, kids
already expect resources to be divided fairly
and for people to be helpful towards others. By two, they themselves
tend to distribute resources equally
, and would rather play with a fair adult than an unfair one.
But at what point do young kids actually intervene when they see someone else acting fairly or unfairly? According to a series of studies in
Cognition
, before they're even one and a half years old children will reward someone for being fair — though they don't yet punish unfair behaviour.
The team, led by Talee Ziv from the University of Washington, first trained a group of 16-month-olds to use a touch screen to produce audio clips. Touching one side of the screen resulted in negative feedback (e.g. "She was bad") while touching the other side produced positive feedback (e.g. "She was good").
The kids then saw four video clips, each showing a woman distributing crackers or Lego blocks to two other people. In two of the clips, the "distributor" divided up the resources fairly, but in the other two she gave one person more than the other (a different actor played the role of distributor in each of the four clips). After watching these videos, the toddlers were again shown the faces of the four distributors, and after seeing each one had 60 seconds to touch the screen as many times as they wanted.