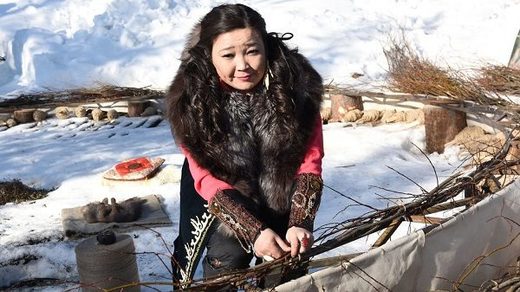 Russia's Lake Seliger has probably become much safer from evil spirits after a 13-meter-wide dreamcatcher appeared on its shores. The massive shaman-made talisman is slated for the Guinness Book of Records.
Bibigul Mamaeva, an ethnic Kazakh shaman who boasts of being a
"direct descendent"
of Genghis Khan, has been working tirelessly for almost a week to create the enormous amulet on the shores of the lake, located some 380 km northwest of Moscow.
In a bid to break the record, Mamaeva has created a dreamcatcher 12.63 meters in diameter, using brushwood for the hoop and strained yarn, decorated with beads and feathers, placed on the inside. For comparison, a typical 5-story Soviet block of flats of the Khrushchev era is 14-15 meters high on average.
"I want the world to really start changing. There are a lot of angry people now. It's an attempt for the people to come together for good."