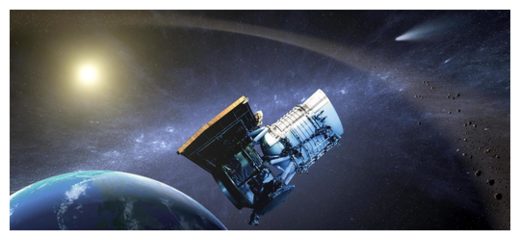 Data from NASA's Wide-field Infrared Survey Explorer (
WISE
) mission has shown that
large, distant comets are
more common
than previously thought.
This is according to research published in the
Astronomical Journal
. These "long-period comets" originate from the distant Oort Cloud, and the information provided by the NASA's spacecraft is contributing to a better understanding of how common these icy worldlets might be.
While most people are likely familiar with icy objects such famous comets as Halley and Shoemaker-Levy 9, the latter of which broke up and impacted the gas giant Jupiter in July 1994. These, along with nearly all of those most of us have heard about (or seen) are from the family of "short-period comets". Short-period refers to the length and distance of the period, or the time it takes to make one full orbit, of the object.
Short-period comets take less than 200 years to make a full orbit around the Sun. These are generally separated into two families:
Jupiter-family comets
and highly inclined long-period comets. Jupiter-family comets, of which
Shoemaker-Levy 9
was one, have orbital periods of less than 20 years. Long-period comets, like Halley's Comet, have orbital periods between 20 and 200 years in length.